The Nissan Ariya Full Rundown
Nissan was a pioneer in the uptake of electric vehicles with the Nissan Leaf. Their all-electric output has stalled somewhat recently - until now. Say hello to the Nissan Ariya. A solid-gold SUV reflected in the paint colour.
Driving & Design
The Nissan Ariya isn't a completely ground-breaking design, following in the footsteps of many other manufacturers caught in a bit of a design slump. It's becoming increasingly apparent that there's only so many ways to design a crossover SUV. That's not to say it's a bad looking car. Far from it. The futuristic front grille and long sweeping light bar at the rear are very 'in-vogue' at the moment, with aerodynamic rims that keep wind interference to a minimum.
Design aside, the underpinnings of a Nissan are rock solid. The Japanese OEM is keen to promote the developments it has made in terms of handling. Engineers paid special attention to make sure the Ariya had high manoeuvrability, responsive steering and solid stability - even at higher speeds. Homegrown technical experts in the UK utilised increased damping forces, tightening up the body and reducing roll around corners.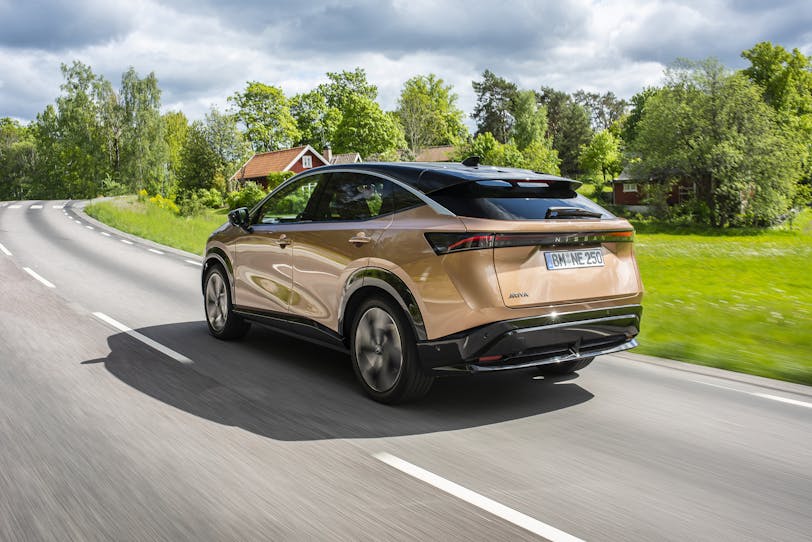 Interior
Through some clever engineering choices, engineers were able to squeeze the chunky climate-control system under the frunk of the Ariya. This further freed up space within the cabin to make it as roomy as possible - a leader in the segment in fact. There's completely flat, open floor with what Nissan describes as a 'lounge-like' space. If comfort is a top priority, this EV definitely delivers.
There are small quality-of-life touches too. Profiles can be saved for a particular driver's preference. This includes where the seats, steering-wheel and power-sliding centre console are positioned.
The power-sliding centre console is a feature that Nissan is especially keen to promote. There's the option to slide the unit back and forth to either create an adaptable armrest or additional space. By gathering user feedback from Nissan Leaf drivers, designers incorporated additional space for device charging cables too.
Two large 12.3-inch screen stretch across the dashboard displaying vital vehicle information to the driver. Key data points such as charge, satellite navigation and range are prioritised. A nifty heads-up display also casts info directly in front of the driver, such as travelling speed.
A nice inclusion is haptic feedback on some of the controls.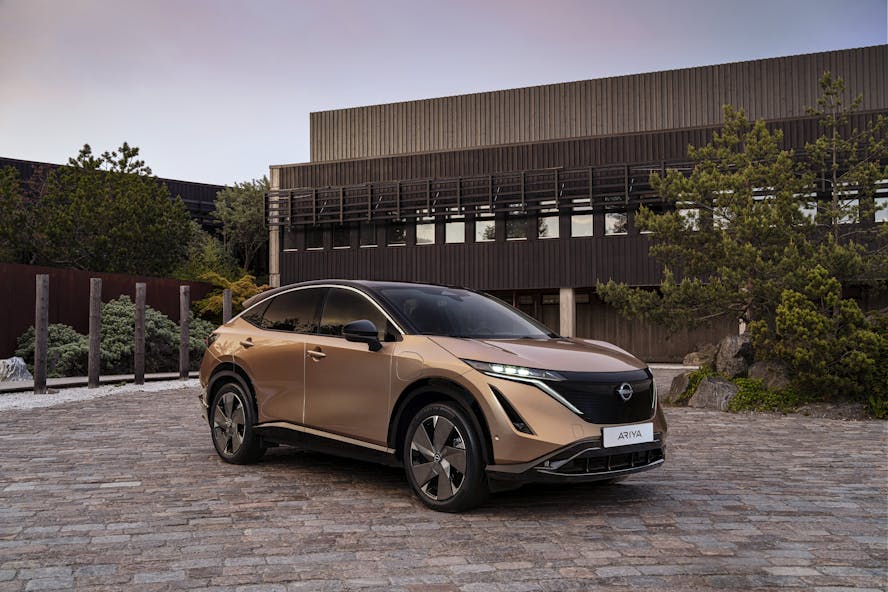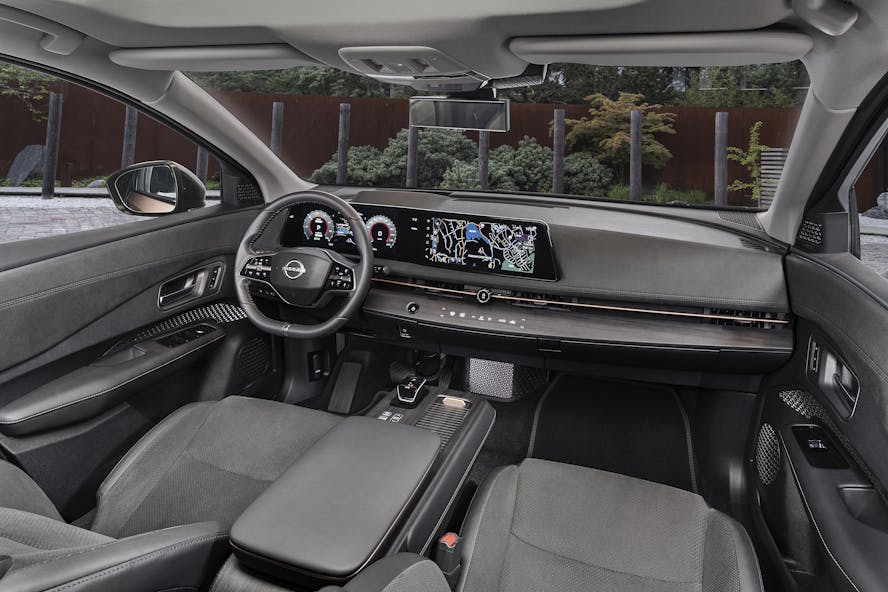 Powertrain, Battery & Range
There are multiple variants of the Nissan Ariya, all of which are outlined in more detail below. For maximum versatility though, there is the choice between standard 2WD or Nissan's 4WD in-house system dubbed 'e-4ORCE.'
As is becoming the norm with electric vehicle design, the Japanese automaker has nestled the large battery pack in the bowels of the chassis. This grants e-4ORCE models perfect 50/50 weight distribution, allowing a far more predictable driving experience for the average consumer. 2WD models are only slightly off 50/50, with a slightly lighter rear end than the e-4ORCE due to the lack of AWD system.
Range is highly dependant on which variant of the Nissan Ariya you decide to go for. The lowest spec 63kWh version is likely to offer in the region of 205 miles of 'real world' range. With the standard 87kWh model offering the lengthiest range, granting around 275 miles of real world range from a single charge.
Recharge time is swift. The 87kWh iteration recovers up to around 217 (WLTP) miles of range in only 30 minutes via the speedy CCS charger.
Pricing & Variants
As mentioned, the Nissan Ariya is offered in multiple guises.
Trim wise, there's only two options: beginning at 'Advance' and stepping up to 'Evolve'.
The real choice comes in regards to motor and battery size, as well as your preference between 2WD and Nissan's e-4ORCE system.
The two cheapest options offer a 160kW motor paired with a 63kW battery pack. It's important to note that both of these come fitted with a 7.4kW AC charger, restricting the speed in which you can charge domestically.
Any of the 87kWh options come with a faster 22kW AC charger as standard.
Choose the 178kW powered option with an 87kWh battery pack and you'll get the full benefit of a large battery pack, faster 22kW domestic charging and powerful motor without the 4WD fuss.
However, if the stability and versatility of 4WD is a necessity in your next electric vehicle, then the range-topping, 225kW e-4ORCE 87kWh option is for you. £52,295 for the Advance trim, £56,290 for the Evolve. Or, go full 4ORCE with the bonkers 290kW Performance model.
If £52,000+ seems a bit steep, then why not lease instead? It's simple, cheap and easy. Below are three of our best Nissan Ariya deals, but if you'd like to view every Nissan Ariya deal on offer, click here.
Our latest electric car lease offers...
£2,713.18 Initial rental (ex. VAT)
£3,255.81 Initial rental (inc. VAT)
48 Month term
5000 Annual mileage
Subject to status and conditions + arrangement fee
£301.

46
Business contract hire per month (ex. VAT)
£361.

76
Personal contract hire per month (inc. VAT)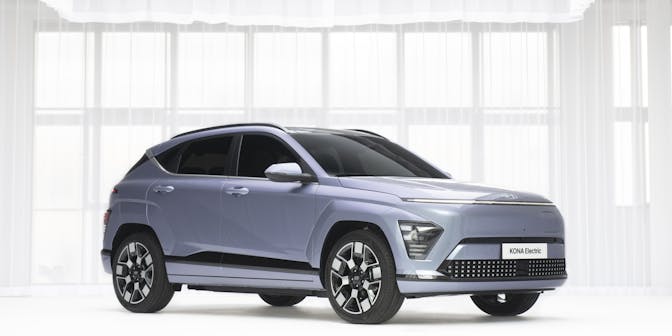 £2,067.67 Initial rental (ex. VAT)
£2,481.20 Initial rental (inc. VAT)
48 Month term
5000 Annual mileage
Subject to status and conditions + arrangement fee
£229.

74
Business contract hire per month (ex. VAT)
£275.

69
Personal contract hire per month (inc. VAT)
£2,728.44 Initial rental (ex. VAT)
£3,274.13 Initial rental (inc. VAT)
24 Month term
5000 Annual mileage
Subject to status and conditions + arrangement fee
£303.

16
Business contract hire per month (ex. VAT)
£363.

79
Personal contract hire per month (inc. VAT)