UK automakers reduce their carbon impact to the lowest levels ever recorded.
The latest sustainability report from the Society of Motor Manufacturers and Traders (SMMT) emphasises the need for more Gigafactories in the UK to maintain the reduction in carbon output and meet the demand for electric vehicles.
UK automotive manufacturers produced a record-high proportion of electrified vehicles in 2022, according to the latest annual Sustainability Report by the Society of Motor Manufacturers and Traders (SMMT).
Electrified cars were a third (30.2%) of all cars made in British factories in 2022. The SMMT uses the term 'electrified' to cover hybrids, plug-in hybrids and battery-electric vehicles (BEVs). There's no breakdown within the figures above for these three different technologies.
It's interesting to compare these manufacturing figures to sales figures: sales of 'electrified' vehicles represented 34.5% in 2022. This figure is broken down to BEVs accounting for 16.6% of all car registrations in 2022, surpassing diesel for the first time to become the second most popular powertrain after petrol. Plug-in hybrids (PHEVs) took a 6.3% market share, resulting in plug-in cars accounting for a combined 22.9% of new registrations in 2022 - a record high. Hybrid electric vehicles (HEVs) also experienced growth in 2022, rising to an 11.6% share of the car market.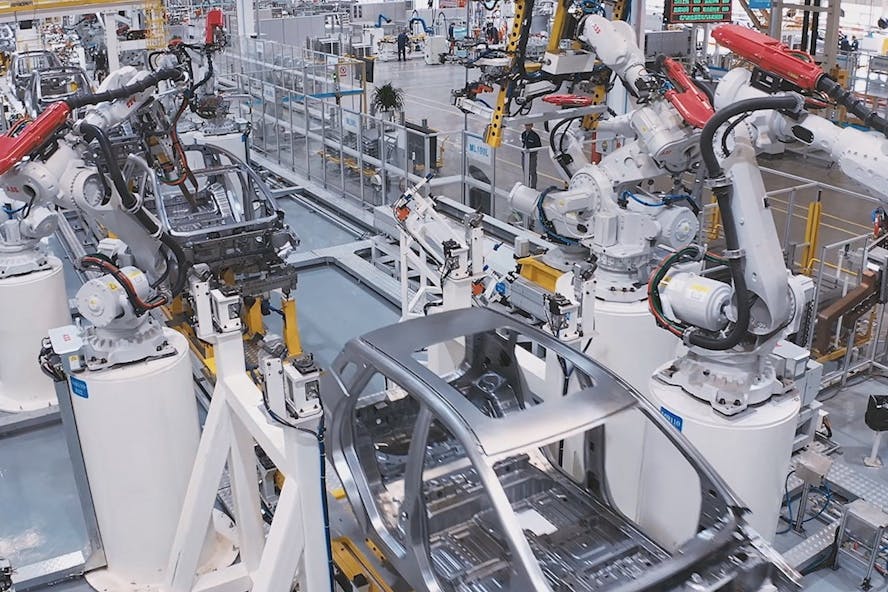 While Britain is scaling up its EV output, battery production is lagging, with up to 90GWh of gigafactory capacity needed by 2030 to meet the UK's EV manufacturing needs. With several factors affecting investment decisions, involving many stakeholders, SMMT has set out an industrial plan that calls for a range of measures, including significant investment in a more affordable, renewable energy supply in the UK, in order to keep a greener British economy and society on the move.
UK automotive manufacturers have also reduced the carbon footprint of production to its lowest level on record, reducing emissions per vehicle made last year by 2.8%.
The Government's ZEV mandate will come into force in January 2024. It will require each manufacturer, as a proportion of their overall new vehicle registrations, to meet rising targets each year for zero-emission cars and vans. In 2024, this target is proposed to be 22% for cars and 10% for vans, rising to 100% by 2035.
The SMMT's own outlook for 2024 suggests that the overall market is on course to achieve the 2024 target, predicting a market share of 22.6% for BEV cars and 11.3% for BEV light commercial vehicles (LCVs). However, importantly, the mandate requires each individual brand – rather than the market as a whole – to deliver that proportion of vehicles. For many, this will require the use of proposed regulatory flexibilities or costly trading and compliance payments.
Our Electric Car Lease special offers
£2,713.18 Initial rental (ex. VAT)
£3,255.81 Initial rental (inc. VAT)
48 Month term
5000 Annual mileage
Subject to status and conditions + arrangement fee
£301.

46
Business contract hire per month (ex. VAT)
£361.

76
Personal contract hire per month (inc. VAT)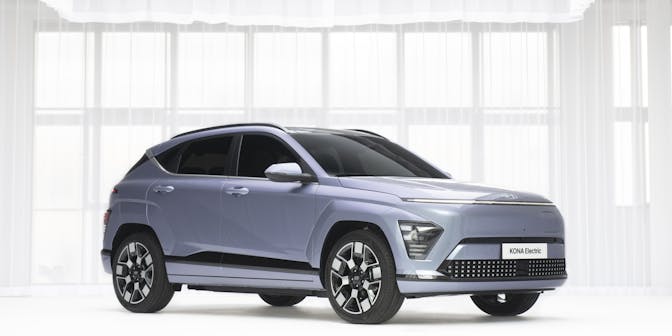 £1,951.79 Initial rental (ex. VAT)
£2,342.15 Initial rental (inc. VAT)
48 Month term
5000 Annual mileage
Subject to status and conditions + arrangement fee
£216.

87
Business contract hire per month (ex. VAT)
£260.

24
Personal contract hire per month (inc. VAT)
£2,728.44 Initial rental (ex. VAT)
£3,274.13 Initial rental (inc. VAT)
24 Month term
5000 Annual mileage
Subject to status and conditions + arrangement fee
£303.

16
Business contract hire per month (ex. VAT)
£363.

79
Personal contract hire per month (inc. VAT)