2021's biggest EV releases
The dawning of a new year is always exciting. Especially when it comes to electric vehicles (EVs). Every single year is getting more and more epic for new electric car releases, and the coming months promise to be memorable in the world of EVs. Read on for a look ahead at some of the biggest and best EV releases in 2021.
Audi e-tron GT
Battery size: 90kWh | Real-world range: 250 miles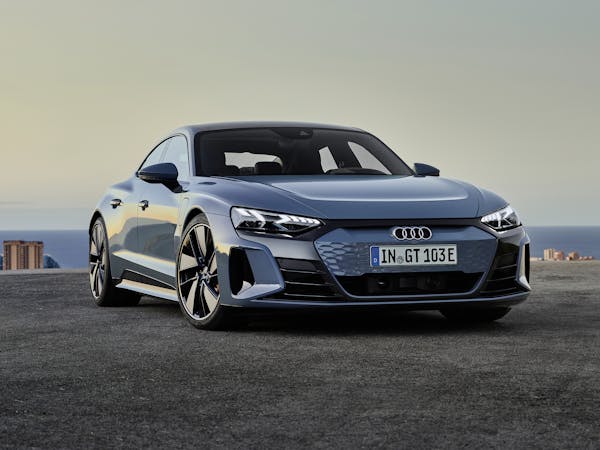 If you're on the lookout for an all-electric sports saloon to set your pulse racing, say hello to Audi's new e-tron GT. A stunning car which is as near to a sure-fire hit as you can get, the GT's 90 kWh battery will be capable of covering almost 250 miles on a single charge.
It will also be available in the head-turning RS spec, providing stern competition for the brilliant Porsche Taycan 4S – which we named most stylish in our round-up of 2020's best electric cars.
See our Audi e-tron GT lease deals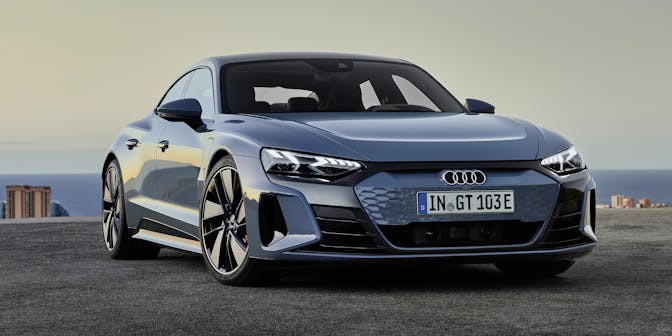 BMW ix3
Battery size: 80kWh | Real-world range: 225 miles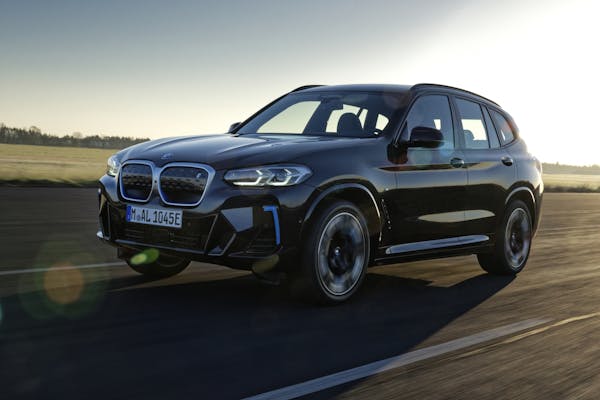 BMW will begin to offer its first fully electric SUV. The BMW iX3 takes the X series models we all know into the electric era. The new all-electric iX3 follows on from the manufacturer's i3and i8 electric and plug-in hybrid models and has an eye catching design with BMW i blue accents inside and out.
The new EV is filled with BMW's latest technology and gives us a feel of what we else we have to look forward to in the future from the brands electrification.
See our BMW iX3 lease deals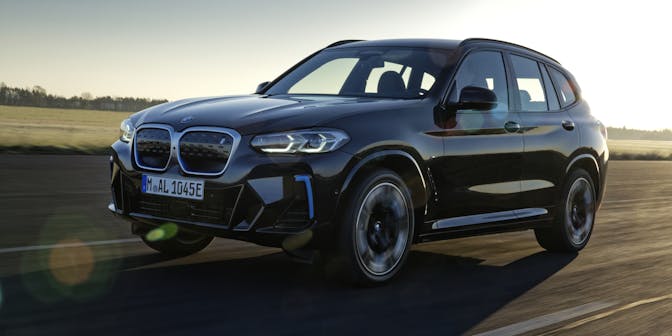 BMW i4
Battery size: 80kWh | Real-world range: 275 miles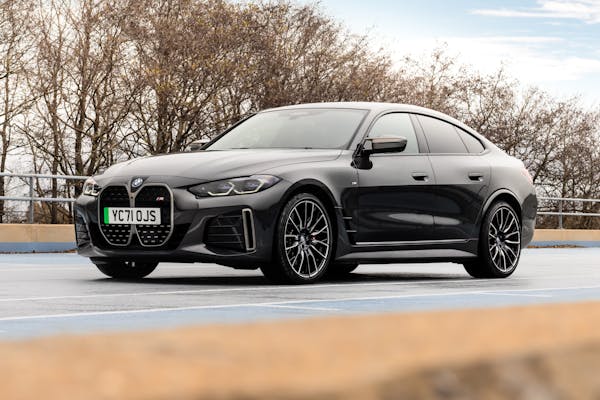 Along with the e-tron GT, the BMW i4 is also expected to rival Tesla in the sphere of luxury saloons in 2021. Basically an all-electric version of the popular 4 Series, this is a model which is going to sell in big numbers. The perfect solution for drivers after an understated EV in terms of not trying to look too futuristic on the outside, BMW has promised a range of up to 370 miles with the i4.
This makes it perfect for business users and company cars which need to cover high mileages daily.
Ford Mustang Mach-E
Battery size: 75kWh | Real world range: 215 miles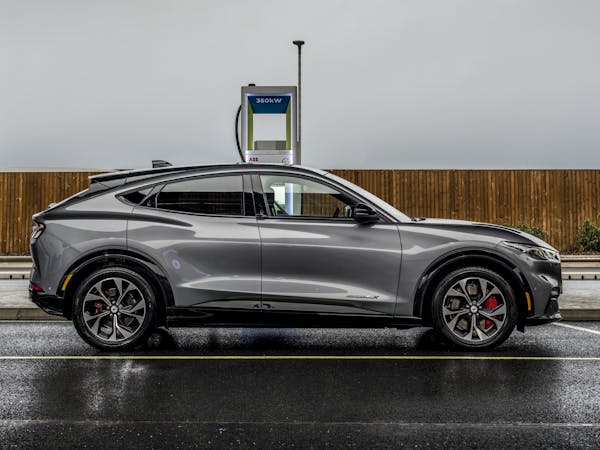 One to raise the eyebrows, here. If you're asking how do electric cars work, the answer isn't usually found within the design of a Ford Mustang. You wouldn't usually associate a 'Stang with being an environmentally-friendly car of choice. America's most iconic muscle car is known for its brutish power and for being thrashed around the streets of San Francisco by Steve McQueen in Bullitt.
However, the recent arrival of the fully-electric Mustang Mach-E was an exciting, momentous moment for the EV world.
Hyundai IONIQ5
Battery size: 72kWh | Real world range: 255 miles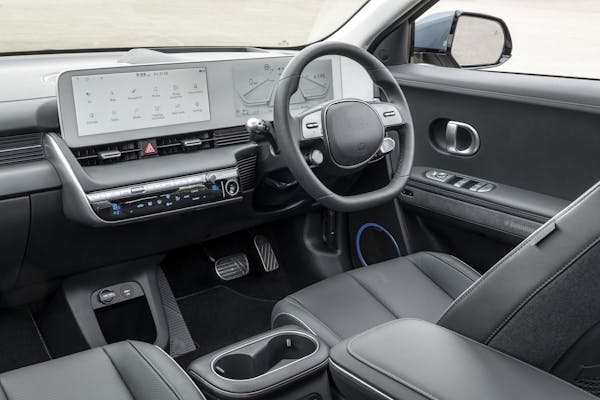 The IONIQ 5 is the first vehicle to come from Hyundai's new electric-only brand (IONIQ). After the brand's previous successes with the award-winning vehicles Hyundai IONIQ Electric and the Kona EV, it's a step into the future and this new vehicle is something we're all looking forward too. It will be built on the new E-GMP platform giving the car a superb range of 250+ miles, ultra-fast charging while keeping maximum space in the vehicle and also supports vehicle to grid charging.
The IONIQ 5 will be built with environment-friendly materials with a roomy customizable interior and lots of exciting technology gadgets and cool features.
Mazda MX-30
Battery size: 35kWh | Real world range: 105 miles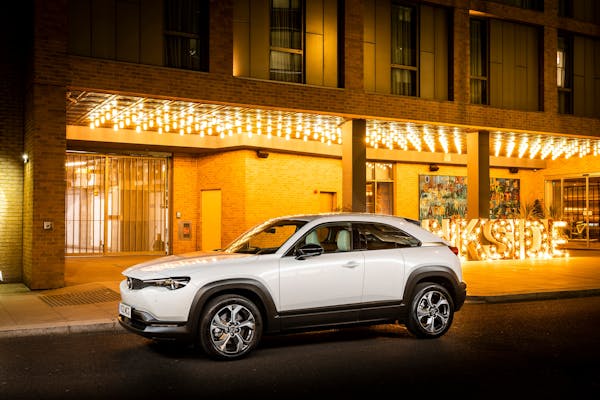 The Mazda MX-30 is a key 2021 EV release because it will be the Japanese manufacturer's first fully-electric production car.
A compact SUV which should be pleasingly affordable, Mazda has had plenty of time to get its design and engineering sorted out, so we expect this to be a good little runner.
Mercedes-Benz EQA
Battery size: 79kWh | Real world range: 220 miles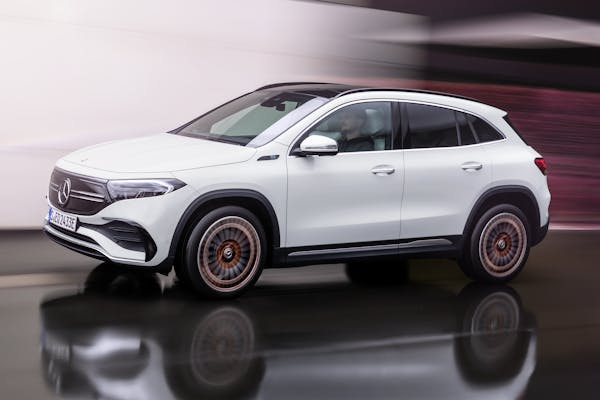 Following on from the Mercedes-Benz EQC, the EQA is the first all-electric member of the compact car vehicle from Mercedes-Benz. The new well equipped entry-level model will offer an excellent compromise between sophistication, performance, and affordability.
It will launch as the EQA 250 and the first UK deliveries expected to arrive in Spring 2021, it will house a 79kWh battery and a 'real world' range of around 220 miles.
See our Mercedes-Benz EQA lease deals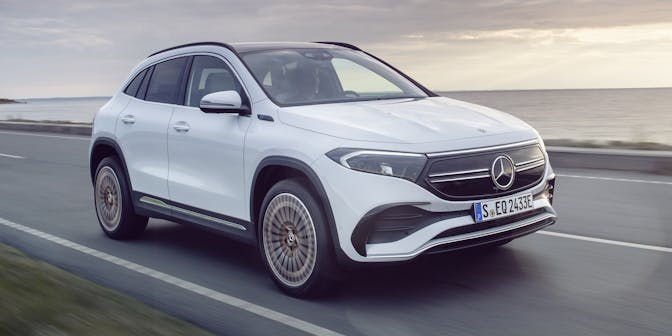 Mercedes-Benz EQS
Battery size: TBC kWh | Real world range: 400+ miles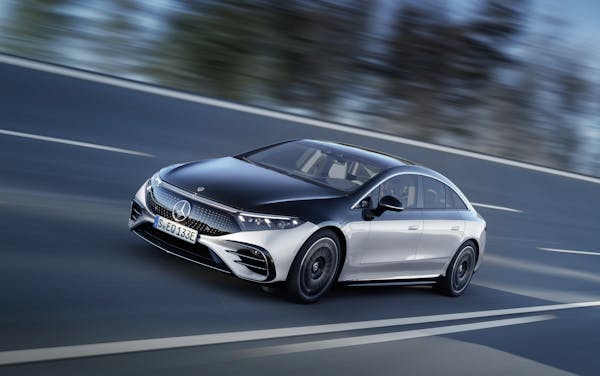 Anticipated in the second half of 2021, the EQS will be the flagship of the Mercedes EV range. Billed by the German giant as the S-Class of electric cars, the EQS will be packed with the latest technology when it comes to both driving aids and luxurious comfort.
It will be the first EQ model to be built using Mercedes's electric vehicle architecture (EVA), and the AMG version promises to be a real show-stopper.
Volkswagen ID.4
Battery size: 82kWh | Real world range: 245 miles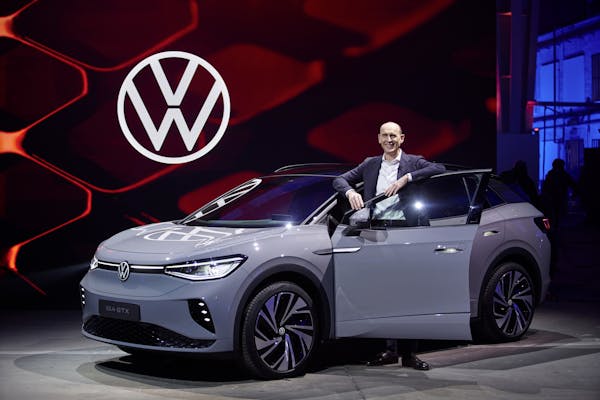 We named the Volkswagen ID.3 the best all-rounder in our look back at last year's best new releases.
So obviously, we're excited about the ID.4. Bigger than its sibling and wielding almost 250 miles of VW electric car range to play with, the ID.4 is going to be a crossover hatchback which offers plenty of practicality and a lot of oomph in the top-spec models.
See our Volkswagen ID.4 lease deals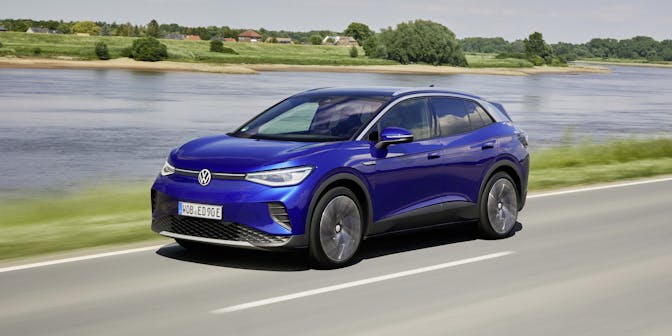 Volvo XC-40 Recharge
Battery size: 78kWh | Real world range: 205 miles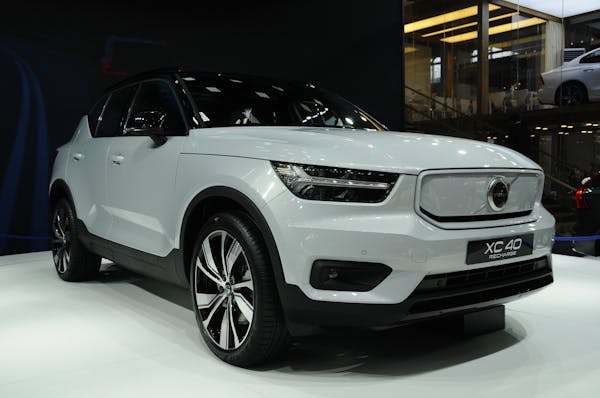 With early 2021 seeing the first deliveries of the XC40 Recharge, this model is a significant moment in Volvo's history. The company's first all-electric car is a beauty and saw massive demand ahead of its release. Back in 2019, the Swedish manufacturer was one of the first carmakers to promise a bold commitment to electric by pledging to design all their new cars as either hybrid, plug-in hybrids or pure electric.
Volvo wants 50% of its sales to be fully electric by 2025 and has committed to putting one million EVs on the road by that same year. The XC40 Recharge is going to be a big part of that. Sharing its hardware with the Polestar 2 Fastback – which took our Class of 2020 best range award – the XC40 will be a staple of Volvo's line-up for many years to come.