Volkswagen ID. Buzz gains seven seats and all-wheel drive
Volkswagen unveils a new long-wheelbase ID.Buzz, a spacious EV capable of accommodating up to seven people, is to debut at the European VW Bus Festival with deliveries starting in 2024.
Despite its size, the electric Volkswagen ID. Buzz is currently only available with five seats, however, a seven-seat version is now on its way. This will make the new long-wheelbase ID. Buzz one of the most spacious electric vehicles on sale when deliveries start in 2024.
There will also be an all-wheel drive (GTX) version with an output of 250 kW (339 PS), which will be capable of a 0-62 mph acceleration time of 6.4 seconds.
The long-wheelbase ID. Buzz – which still retains its concept car looks - was revealed by Scottish actor Ewan McGregor at the VW Bus Festival in Hanover and will go on sale in North America and Canada for the first time.
The world premiere of the new ID. Buzz with long wheelbase took place in the US on 2 June 2023, as part of the biggest VW bus meet-up in America, at the Huntington Beach surfing hotspot on the Pacific Coast Highway near Los Angeles.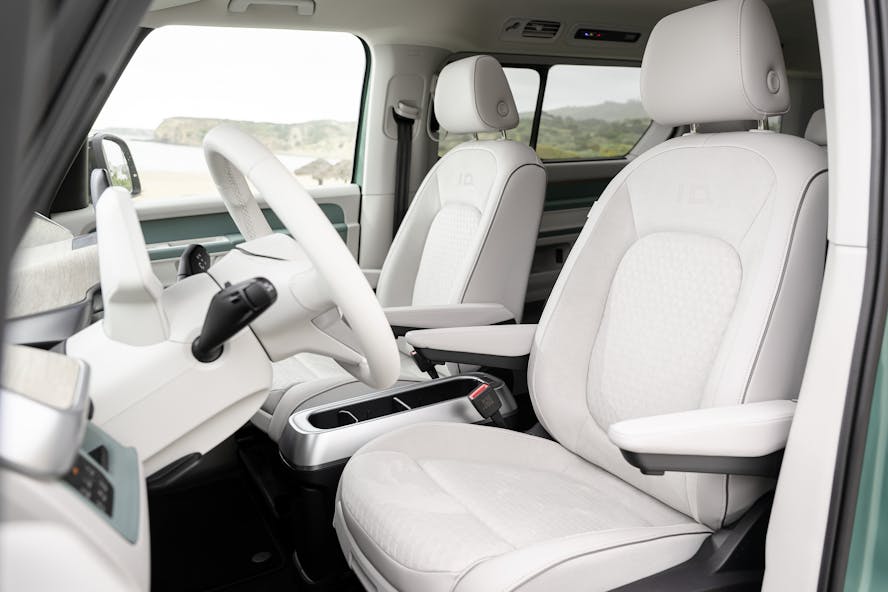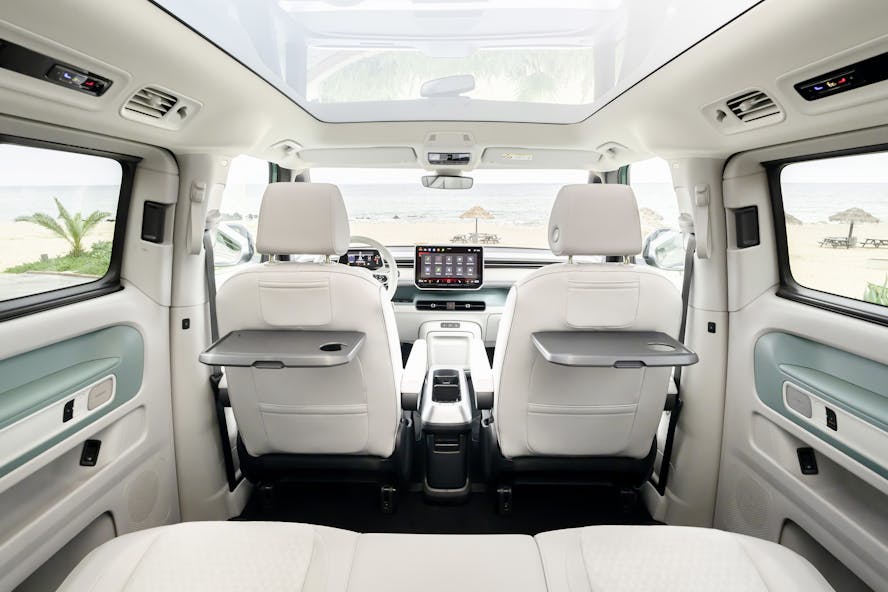 The extended length of the ID. Buzz - now 4,962 mm long compared to 4,712 mm for the standard ID. Buzz - results in an even larger luggage compartment (1,340 litres with five of the seven seats in use, compared to 1,121 litres for the standard vehicle) or 306 litres with seven seats up. It also means the new, larger 85 kWh battery can be fitted.
There's also a new heat pump which increases efficiency in winter and a panoramic sunroof with electronically-controlled tinting - the largest of all Volkswagen models. Other new features of the electric VW bus include a head-up display, a next-generation infotainment system and remote parking via smartphone.
The Volkswagen bus is available with five different two-tone paint finishes, with the new combination of Mono Silver (lower body area) and Candy White (upper area).
Our electric car lease special offers
£2,713.18 Initial rental (ex. VAT)
£3,255.81 Initial rental (inc. VAT)
48 Month term
5000 Annual mileage
Subject to status and conditions + arrangement fee
£301.

46
Business contract hire per month (ex. VAT)
£361.

76
Personal contract hire per month (inc. VAT)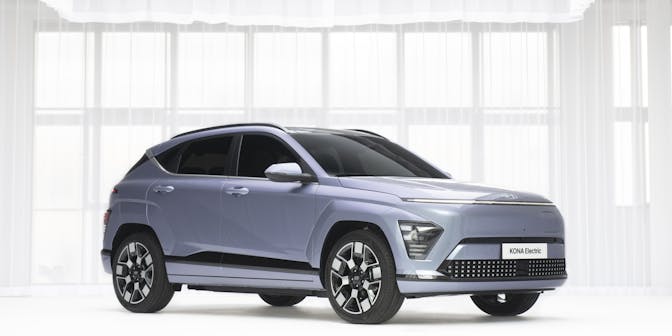 £1,951.79 Initial rental (ex. VAT)
£2,342.15 Initial rental (inc. VAT)
48 Month term
5000 Annual mileage
Subject to status and conditions + arrangement fee
£216.

87
Business contract hire per month (ex. VAT)
£260.

24
Personal contract hire per month (inc. VAT)
£2,728.44 Initial rental (ex. VAT)
£3,274.13 Initial rental (inc. VAT)
24 Month term
5000 Annual mileage
Subject to status and conditions + arrangement fee
£303.

16
Business contract hire per month (ex. VAT)
£363.

79
Personal contract hire per month (inc. VAT)