Volta Trucks reveals its electric 7.5 & 12-tonne Zero variants
Volta Trucks has already developed an all-electric 16-tonne truck, which is due to be evaluated by customers during 2022, and in addition to an 18-tonne variant, the company has now revealed its forthcoming 7.5 and 12-tonne Volta Zero models.
The Volta Zero trucks have been designed without the limitations of housing a large internal combustion engine. This means that the driver sits much lower than in a traditional truck, with their eye-line at around 1.8 metres, which mirrors the height of pedestrians and other road users.
The driver also has a wide 220-degrees of direct vision around the vehicle. This aims to deliver a Transport for London five-star Direct Vision Standard rating for optimum visibility and the reduction of blind spots.
Rear-view cameras also replace traditional mirrors, a 360-degree birds-eye camera shows the driver their complete surroundings, and blind-spot warning systems detect objects down the sides of the vehicle. Volta displayed some of its Zero offerings at Fully Charged LIVE towards the end of April, nestling amongst the plethora of EVs the show had on offer.
The Volta Zero has a central driving position, so the driver can enter and exit the vehicle on either side, always onto pavements for their own safety, and the doors slide rather than swing open to ensure the safety of passing cyclists.
Volta Trucks likens the driver's experience of a Volta Zero to that of a premium car rather than a traditional truck.
The all-electric Volta Zero 16-tonne truck has a driving range of 95-125 miles.
A Pilot Fleet of 7.5 and 12-tonne vehicles is expected to be launched for customer trials in 2024, with series production due to commence in early 2025.
In November 2021, Volta Trucks announced Europe's largest purchase of full-electric trucks with DB Schenker's order of 1,470 vehicles. This followed Petit Forestier's order of 1,000 Volta Zeros. Volta Trucks now has a total order bank of around 6,000 vehicles, with an order bank value of circa €1.3 billion.
Volta Trucks is aiming to sell over 27,000 vehicles per year by 2025.
Our latest electric car lease offers...
£2,713.18 Initial rental (ex. VAT)
£3,255.81 Initial rental (inc. VAT)
48 Month term
5000 Annual mileage
Subject to status and conditions + arrangement fee
£301.

46
Business contract hire per month (ex. VAT)
£361.

76
Personal contract hire per month (inc. VAT)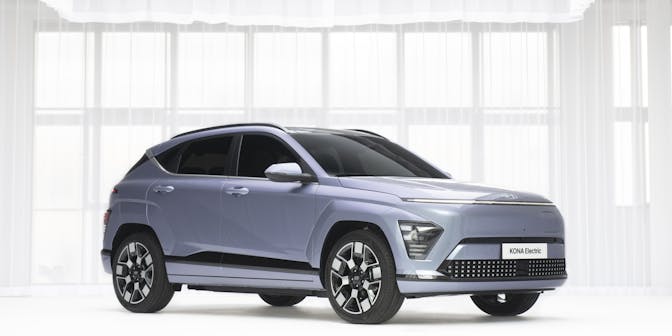 £1,951.79 Initial rental (ex. VAT)
£2,342.15 Initial rental (inc. VAT)
48 Month term
5000 Annual mileage
Subject to status and conditions + arrangement fee
£216.

87
Business contract hire per month (ex. VAT)
£260.

24
Personal contract hire per month (inc. VAT)
£2,728.44 Initial rental (ex. VAT)
£3,274.13 Initial rental (inc. VAT)
24 Month term
5000 Annual mileage
Subject to status and conditions + arrangement fee
£303.

16
Business contract hire per month (ex. VAT)
£363.

79
Personal contract hire per month (inc. VAT)