Volvo declares the end of diesel in early 2024
Volvo has announced plans to exclusively sell fully electric cars by 2030 as part of its commitment to becoming a climate-neutral company by 2040. This move follows the imminent production of the last diesel-powered Volvo car by early 2024.
Volvo has announced the end of production of all diesel-powered Volvo Car models by early 2024, becoming one of the first car makers to take this step. The company has already stopped all development of new internal combustion engines.
Jim Rowan, Chief Executive at Volvo Cars, says "Electric powertrains are our future, and superior to combustion engines: they generate less noise, less vibration, less servicing costs for our customers and zero tailpipe emissions."
Volvo is also keen to stress its leadership in taking urgent action on climate change.
Volvo says that its decision to completely phase out diesels by early 2024 illustrates how rapidly both the car industry and customer demand are changing in the face of the climate crisis.
In 2019 the diesel engine was Volvo's main powertrain technology in Europe, as it was for most other car makers. Things have changed very quickly in the last four years, driven by changing market demand and tighter emission regulations. Most of Volvo's sales in Europe are now 'electrified' cars - either fully electric or plug-in hybrids.
Volvo is part of the Accelerating to Zero (A2Z) Coalition, launched at the COP27 climate summit, which provides a multi-stakeholder platform for signatories of the Glasgow Declaration on Zero Emission Vehicles. The A2Z platform, which Volvo is engaging with at Climate Week NYC, allows Volvo to collaborate and coordinate actions with others towards the coalition's collective target of 'making 100 per cent of global new car and van sales free of tailpipe emissions by 2040, and no later than 2035 in leading markets'.
Volvo plans to sell only fully electric cars by 2030, and by 2040 it aims to be a climate-neutral company.
Our electric car lease special offers
£2,524.26 Initial rental (ex. VAT)
£3,029.11 Initial rental (inc. VAT)
48 Month term
5000 Annual mileage
Subject to status and conditions + arrangement fee
£280.

47
Business contract hire per month (ex. VAT)
£336.

57
Personal contract hire per month (inc. VAT)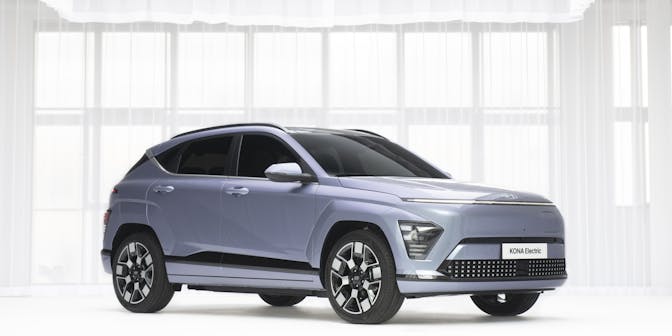 £2,067.67 Initial rental (ex. VAT)
£2,481.20 Initial rental (inc. VAT)
48 Month term
5000 Annual mileage
Subject to status and conditions + arrangement fee
£229.

74
Business contract hire per month (ex. VAT)
£275.

69
Personal contract hire per month (inc. VAT)
£2,676.21 Initial rental (ex. VAT)
£3,211.46 Initial rental (inc. VAT)
48 Month term
5000 Annual mileage
Subject to status and conditions + arrangement fee
£297.

36
Business contract hire per month (ex. VAT)
£356.

83
Personal contract hire per month (inc. VAT)