High tech Volvo EX90 seven-seater SUV revealed
Safety and sustainability go hand in hand with the new Volvo EX90, which is purely electric.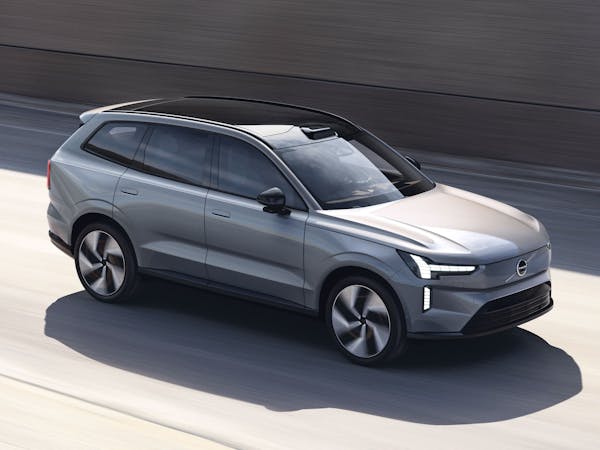 The main headline from Volvo about its new all-electric EX90 seven-seater SUV is that it's a computer on wheels.
Before we look at why this is the case, one of the main things that EV buyers will want to know is that the EX90 has a 111 kWh battery which delivers up to 373 miles of range (WLTP estimated figure). Despite the size of the battery, it can be charged from 10% to 80% in under 30 minutes. In the real world we expect the Volvo EX90 to travel over 300 miles on a full charge, which propels the large Swedish SUV to near the top of the long distance EV rankings.
Another newsworthy story is the huge 910 Nm of torque delivered by the twin-motor all-wheel-drive model, along with 517 hp of power.
The EX90 will also be capable of bi-directional charging, allowing the car to put power back into your house, or into the electricity grid, if needed.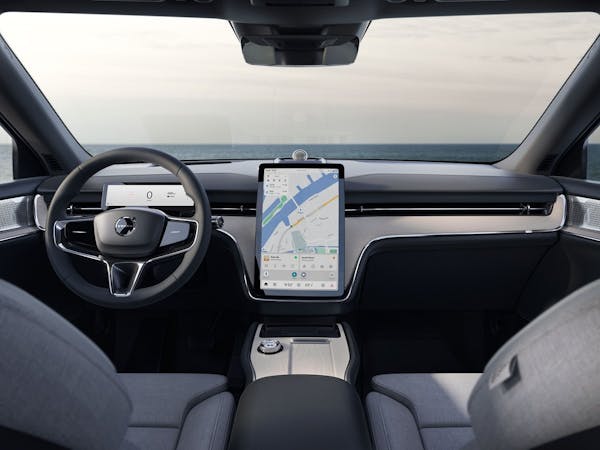 Now that we've covered the main EV-related news, Volvo is keen to communicate that it has developed a new, powerful computer system to run all of the main functions of the EX90. Without getting techie, the benefits for the driver include fast, high quality graphics on in-car displays such as the 14.5-inch centre screen.
Google is also built in to the EX90, offering Google Assistant, Google Maps navigation and apps on Google Play.
Music lovers should appreciate the new Bowers & Wilkins audio system featuring Dolby Atmos, plus headrest-integrated speakers for immersive sound.
But the main capability offered by the EX90's computing power is the ability for the car to drive itself. Legal restrictions mean that it isn't possible for the car to do this fully at the moment, but the EX90 has all the systems in place to support the driver as much as possible. This includes cameras, radars and lidar (similar to radar, but using light from a laser), creating a real-time, 360-degree view of the environment around the car.
Your smart phone will be the car key, which will also provide the car with your personal profile. The EX90 can receive regular over-the-air software updates, enabling it to get better over time.
The EX90 contains approximately 15 per cent of recycled steel, 25 per cent of recycled aluminium as well as 48 kilogrammes of recycled plastics and bio-based materials, which corresponds to around 15 per cent of the total plastic used in the car.
Production of the Volvo EX90 will begin next year in the USA, and in China at a later date.
Take a look at some of our electric car lease special offers...
£2,713.18 Initial rental (ex. VAT)
£3,255.81 Initial rental (inc. VAT)
48 Month term
5000 Annual mileage
Subject to status and conditions + arrangement fee
£301.

46
Business contract hire per month (ex. VAT)
£361.

76
Personal contract hire per month (inc. VAT)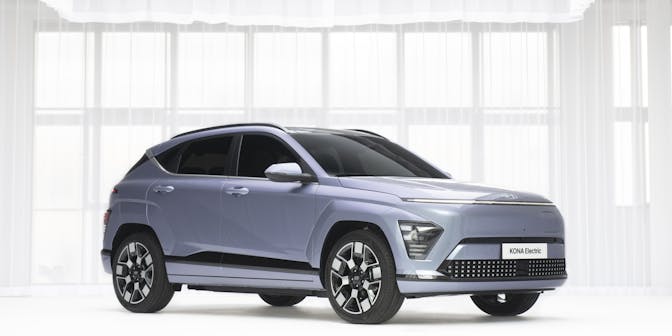 £2,067.67 Initial rental (ex. VAT)
£2,481.20 Initial rental (inc. VAT)
48 Month term
5000 Annual mileage
Subject to status and conditions + arrangement fee
£229.

74
Business contract hire per month (ex. VAT)
£275.

69
Personal contract hire per month (inc. VAT)
£2,728.44 Initial rental (ex. VAT)
£3,274.13 Initial rental (inc. VAT)
24 Month term
5000 Annual mileage
Subject to status and conditions + arrangement fee
£303.

16
Business contract hire per month (ex. VAT)
£363.

79
Personal contract hire per month (inc. VAT)