Volvo reveals the highly practical EM90 MPV
The Volvo EM90 electric premium multi-purpose vehicle (MPV) is coming, but only to China initially, where there's a growing demand for MPVs.
It's no surprise that the EM90 is fully electric, as Volvo has committed to be a fully electric car maker globally by 2030.
Volvo appears to be marketing the EM90 as a solution for family trips and executive business transport. With a focus on interior comfort, Volvo says that the 6-seater EM90 "is designed to be your living room on the move".
The EM90 has a 116 kWh battery which provides a range of up to 457 miles based on the China Light-Duty Vehicle Test Cycle (CLTC) testing cycle. A 10% to 80% charge is expected to take less than 30 minutes and the EM90 can is capable of bi-directional charging. A 200kW electric motor delivers a 0-62mph acceleration time of 8.3 seconds.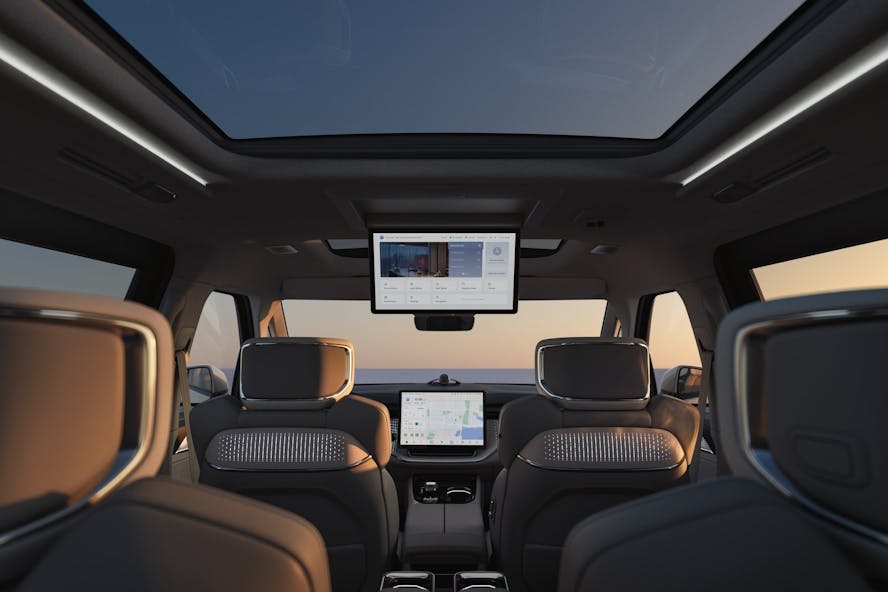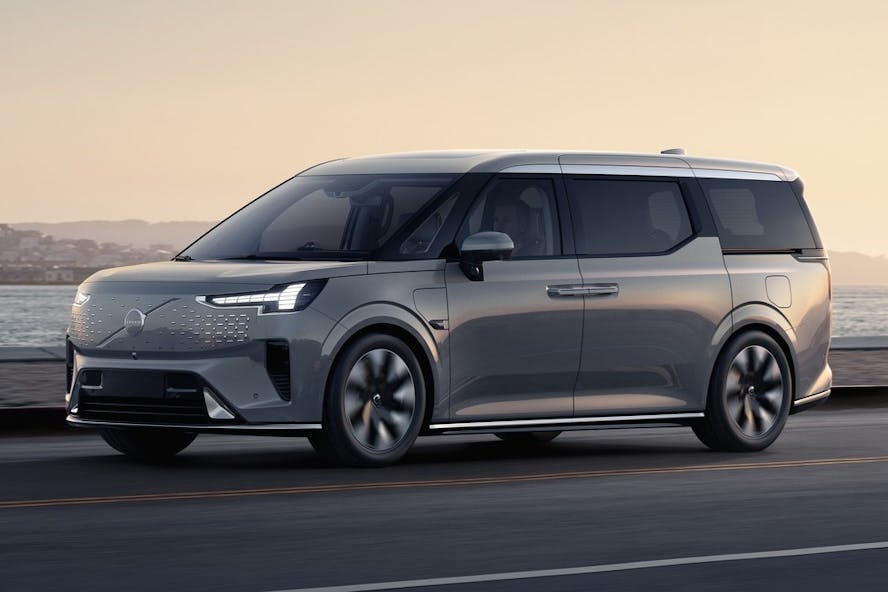 Taking driver-assistance systems to the next level, the EM90 is equipped with advanced computing power and an all-round sensor set with high-definition cameras, surround-view cameras, a millimetre-wave radar and ultrasonic radars.
Refinement is enhanced by sound isolation and road noise cancellation technology, along with dual-chamber air suspension and 'silent' tyres.
In addition to the 15.4-inch infotainment screen for the driver, a high-definition 15.6-inch screen mounted in the roof folds down to provide entertainment for the family or for a business video meeting, with a camera if needed. The screen also supports mobile screen projection and third-party apps, helping to provide a theatre-like experience.
The third row of seats are accessible thanks to the sliding rear doors and sliding second row seats. Second-row lounge seats with 'zero-gravity cushions', seat upholstery patterns inspired by mountain ranges in the mist, and a large panoramic sunroof with a setting that recreates the Northern lights or Swedish forests, complete the spacious, premium living room feel.
Our electric car lease special offers
£2,524.26 Initial rental (ex. VAT)
£3,029.11 Initial rental (inc. VAT)
48 Month term
5000 Annual mileage
Subject to status and conditions + arrangement fee
£280.

47
Business contract hire per month (ex. VAT)
£336.

57
Personal contract hire per month (inc. VAT)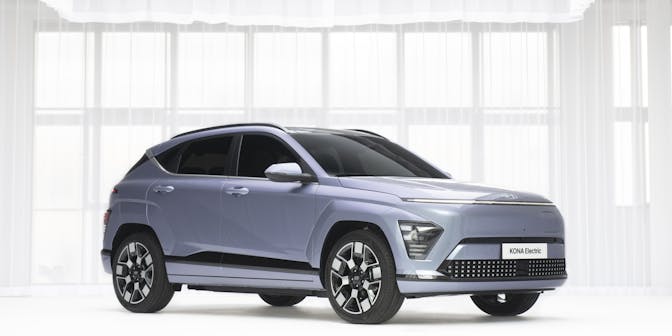 £2,067.67 Initial rental (ex. VAT)
£2,481.20 Initial rental (inc. VAT)
48 Month term
5000 Annual mileage
Subject to status and conditions + arrangement fee
£229.

74
Business contract hire per month (ex. VAT)
£275.

69
Personal contract hire per month (inc. VAT)
£2,676.21 Initial rental (ex. VAT)
£3,211.46 Initial rental (inc. VAT)
48 Month term
5000 Annual mileage
Subject to status and conditions + arrangement fee
£297.

36
Business contract hire per month (ex. VAT)
£356.

83
Personal contract hire per month (inc. VAT)