WEVC eCV1 3.5-tonne light electric commercial vehicle revealed
Watt Electric Vehicle Company (WEVC) has unveiled a new 3.5t electric light commercial vehicle, with a new PACES architecture and promising lower operating costs. Let's take a closer look.
The Watt Electric Vehicle Company (WEVC) eCV1 3.5-tonne prototype light electric commercial vehicle has been showcased at the 2023 Commercial Vehicle Show at the NEC in Birmingham.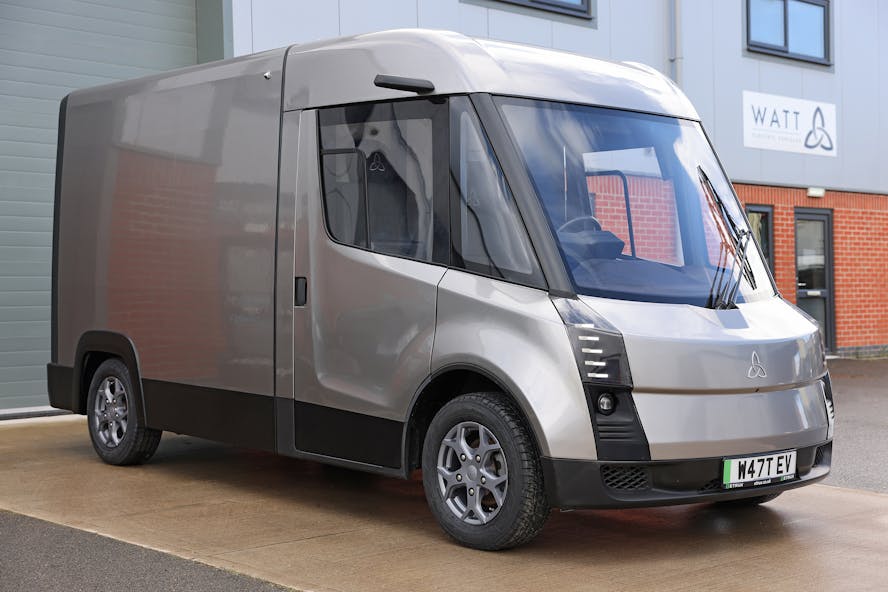 The WEVC eCV1 has a central driving position and is built on a lightweight architecture, resulting in a chassis cab with a curb weight of just 1,750kg in the 3.5t and 4.25t segments.
The central driving position gives excellent visibility and allows easy kerbside entry and exit, enhancing driver safety, and one, two, or three configurations are possible, it also means a smaller frontal area, despite good headroom, which, when combined with its low curb weight, results in improved efficiency.
Its 'cell-to-chassis' system means batteries are integrated into the primary structure rather than having a separate battery pack, optimizing stiffness, minimizing weight, and maximizing payload. As a result, the clean sheet design means the eCV1 has none of the structural, weight, and packaging compromises inherent in most electric LCV designs, many of which have been converted from ICE drivetrains and are further constrained by traditional high-volume manufacturing processes.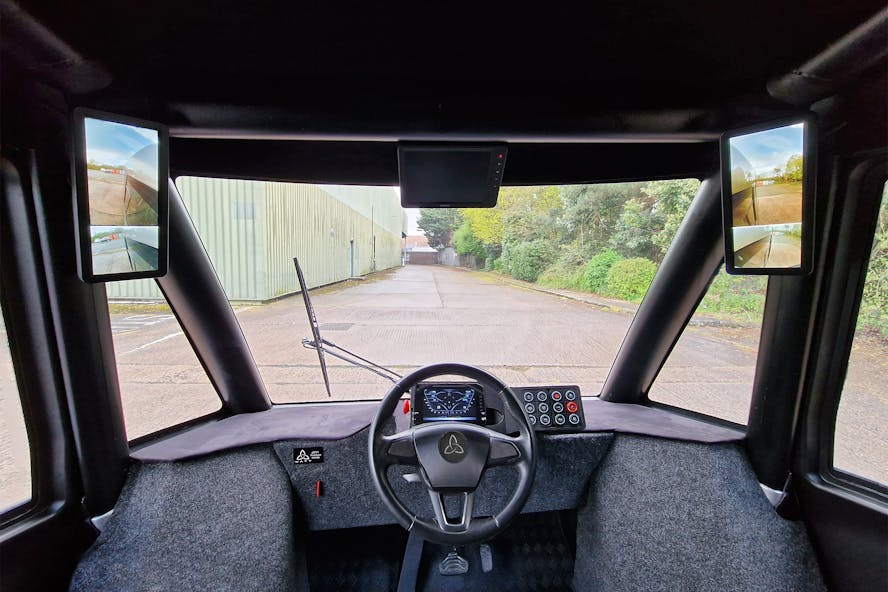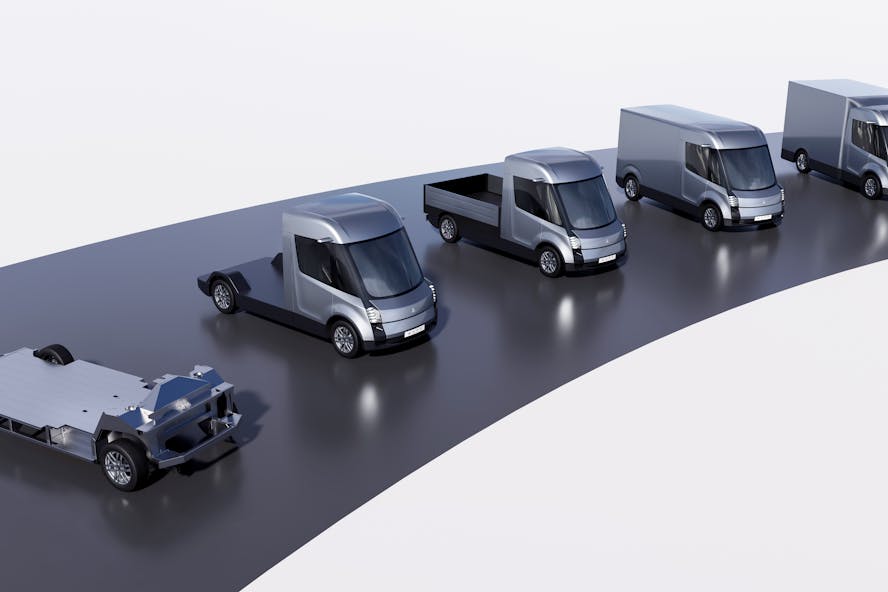 The WEVC eCV1's flexible architecture enables cost-effective production of electric light commercial vehicles of up to 5,000 units per year, with the 3.5-tonne cab and chassis unit enabling a wide range of electric commercial vehicle designs.
WEVC's modular electric vehicle platform technology can be adapted by ETRUX into a range of offerings for the commercial vehicle market.
Watt Electric Vehicles (Watt EV Holdings Ltd) has production facilities in Cornwall and the Midlands. The company was formed in April 2022 through the merger and acquisition of the Watt Electric Vehicle Company, JSC Automotive Ltd, and Stalcom Automotive Technologies Ltd.
ETRUX works in the areas of the supply of zero-emission chassis and vehicles, route optimization, and electric charging infrastructure. Based in Antrim and Staffordshire, ETRUX specializes in electric vehicle solutions and the hire, lease, purchase, and conversion of commercial vehicles.
Our electric car lease special offers
£2,713.18 Initial rental (ex. VAT)
£3,255.81 Initial rental (inc. VAT)
48 Month term
5000 Annual mileage
Subject to status and conditions + arrangement fee
£301.

46
Business contract hire per month (ex. VAT)
£361.

76
Personal contract hire per month (inc. VAT)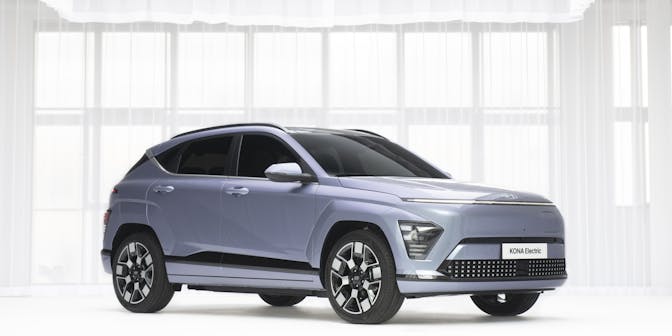 £1,951.79 Initial rental (ex. VAT)
£2,342.15 Initial rental (inc. VAT)
48 Month term
5000 Annual mileage
Subject to status and conditions + arrangement fee
£216.

87
Business contract hire per month (ex. VAT)
£260.

24
Personal contract hire per month (inc. VAT)
£2,728.44 Initial rental (ex. VAT)
£3,274.13 Initial rental (inc. VAT)
24 Month term
5000 Annual mileage
Subject to status and conditions + arrangement fee
£303.

16
Business contract hire per month (ex. VAT)
£363.

79
Personal contract hire per month (inc. VAT)