15 Minute Cities: The Facts Every Driver Needs to Know
Curious to know more about how 15-minute cities will impact UK road users? Read ahead to learn the basic facts of how the UK is planning to step up in the race towards NetZero.
If there's one thing that's sparked debate over the last few months, it's 15-minute cities. You may have heard conspiracy theories claiming them to be the government's ploy to 'force us into another lockdown' where we'll 'only be allowed out for 15 minutes a day'.
Well, we're here to assure you that this is miles from the truth.
What is a 15-minute city?

Where did the 15-minute concept come from?

How will 15-minute cities work?

Can you leave a 15-minute city?

What are the problems with 15-minute cities?

Where will 15-minute cities be?

When will 15-minute cities happen?
As the world works together to tackle the impact of climate change, plans are quickly being put into place to make our roads a greener place. The 15-minute city concept, which has been described as ''an ambitious and complex urban strategy'', was created specifically with the planet and people in mind. The main goal? To support UK citizens to lead both healthier and more sustainable lives, so we can get to NetZero, fast.
In case you're wondering what a 15-minute city is and how it's going to impact road users, you're in the right place. Read ahead to learn everything you want to know - plus why the controversial theories are nothing to panic about. Let's walk…
What is a 15-minute city?
Wouldn't it be ideal if everything you needed in your life was no more than a 15-minute walk or cycle away? No battling through rush hour traffic to pick up the kids, no needing to drive to the gym (meaning an extra 15 minutes in bed), no hunting down an Uber after one too many after-work drinks. Just simple living.
With 15-minute cities, this idyllic lifestyle can be a reality.
Created by Carlos Moreno, an urbanist and professor at the Sorbonne University in Paris, 15-minute cities have been in the works since 2016. His vision? To enable everyone to be truly self-sufficient in their daily lives - without relying on high carbon-emitting transport.
The concept is focused on ensuring a town or city has all your essentials like school, work, shops, leisure, and healthcare at (pretty much) your doorstep.
As well as boosting the local economy, increasing accessibility, nurturing a stronger local community and encouraging a healthier quality of life - 15-minute cities are designed to significantly decrease the number of cars on the road. Think of it as a traffic filtering system, helping to cut carbon emissions and make your area an all-around greener place.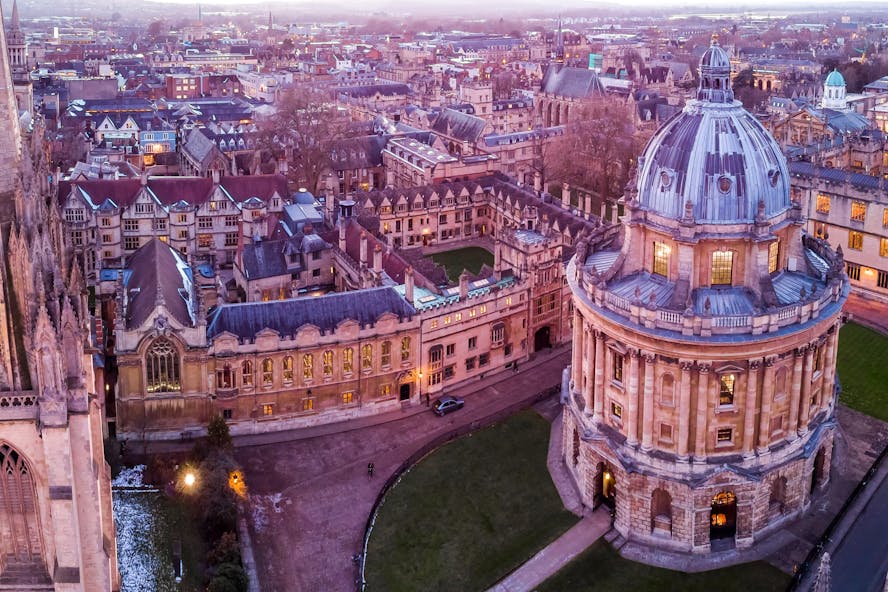 Where did the 15-minute concept come from?
While this may feel like something pulled completely out of the blue, the 15-minute city concept is not as new as might initially think. In fact, it's already been circulating for decades.
Take the Low Traffic Neighbourhoods (LTNs) scheme, for example. LTNs, a scheme which places 'modal filter' barriers to reduce the number of cars in residential areas, has been around since the 1960s. But it wasn't until the pandemic that the London council's realised a need to make this a more permanent feature. And now, it's venturing further afield than the big capital. Oxfordshire City Council asked the public to have their say on implementing more LTNs in their city. Promisingly, it was a resounding green light to go ahead - and it's remained that way since July 2022. 
Europe has also been paving the way in the drive to tackle climate change for some time. From more bike lanes in Berlin to pedestrianising Pontevedra, it's highly likely you'll spot other forms of traffic filtering systems on your next city escape.
How will 15-minute cities work?
You may have already heard some pretty controversial theories about 15-minute cities. If that's the case, it's understandable if you feel like it's a grey area to be concerned about. So, let us clear the air for you. 
That way the concept will work in that a town or city will be split up into six areas. In each of these, you'll be able to access everything you need within 15 minutes. This means no need to travel for those daily essentials - all while giving you a better chance to support your local economy. Pretty straightforward stuff.
Keep in mind that this has been designed to work with you - not against you.
Despite being a highly unprecedented time for the world, there was no denying that the pandemic had a positive impact on our planet. With fewer people on the roads and remote working being the 'new normal', local economies were thriving again.
Many organisations have continued flexible working in today's post-pandemic world, meaning fewer workers are commuting to the office. The result? People are reliant on their local high street for all things social, food, leisure and health. That's why 15-minute cities make great sense when it comes to making people's lives a whole lot easier.
Hang on, can you leave a 15-minute city?
Now for the part, you're probably most curious to know. With claims that 15-minute cities will 'strip you of your independence' as a driver, you can rest assured that these are nothing more than (slightly bizarre) rumours. 
The simple answer to your question is: yes, you absolutely can.
The aim is to limit road users driving their cars when they don't really need to. It is not, however, created to limit your freedom. Quite the opposite, actually.
If your journey requires passing through any of the traffic filters in place, you'll need to apply for a permit which is valid for up to 100 days. Drivers who use the traffic filters without an authorized permit could face up to a £70 fine since traffic cameras will be installed in specific locations to track drivers' licence plates.
Residents and tourists can still drive freely into other sections of the 15-minute city without permits, although they may need to take an alternative route during the traffic filter's operational hours.
Since most of us make short journeys each day anyway, this will significantly help the UK cut down on carbon emissions. 
If you're travelling by car, you can follow a route in the 'urban realm'. This ensures there's an even distribution of car dominance, allowing for plenty of space for active travel (think walking, cycling, train, or bus). So while it may make the journey a little longer than your average route, it means you'll still get to where you need to be.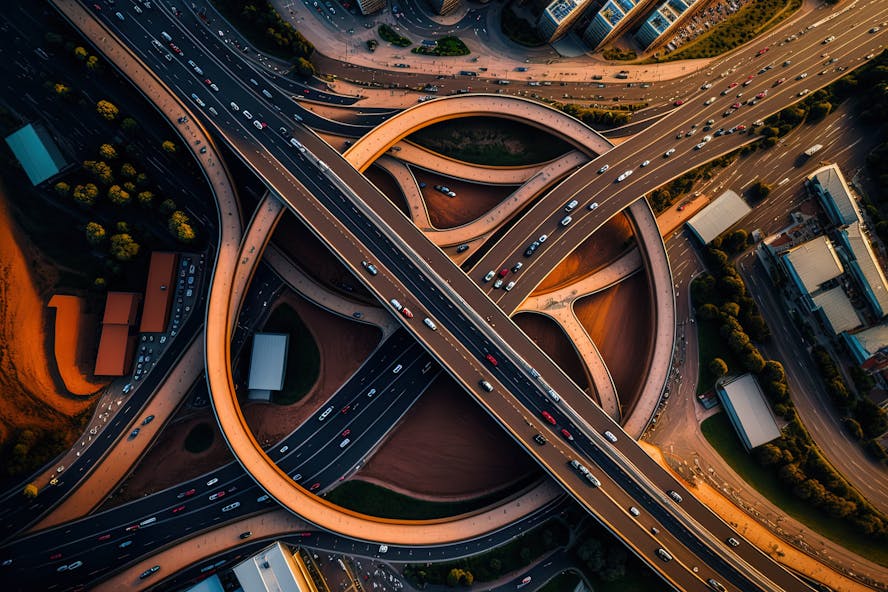 So, what are the problems with a 15-minute city?
We've covered the claims from theorists speculating that 15-minute cities would create a 'surveillance' culture. False. Now let's take a dive into the sort of concerns the government is working to address.
With the cost of living crisis, limiting travel and staying local to support smaller businesses and communities comes with many financial benefits. Plus, with e-deliveries being more in demand than ever (Indian takeaway, anyone?), there's far less need to hop in the car for those shorter trips. 
These are all great perks for citizens living in privileged and well-populated cities. However, some leaders have raised the conversation of this being less simple for rural areas. The post-pandemic way of living has proven to be a hit in cities of villages such as London, but low-economic towns where high streets are suffering make 15-minute cities less accessible. 
It's expected that there won't be a 'one size fits all' approach when it comes to rolling 15-minute cities throughout the UK, but for now, the work is being done to work with the areas that can make a positive environmental impact.
So, where exactly will 15-minute cities be in the UK?
Along with Oxford, which will be the first 'official' 15-minute city in the UK, Canterbury, Bristol and Sheffield local governments are all planning to roll out features of the 15-minute cities to reduce the traffic on their roads. While a majority of these plans are still in the approval process, it's brilliant to see more spaces for active travel are already being implemented. 
And when will the 15-minute cities happen?
As it stands, there is no formalised  'set date' for when Oxford will become a 15-minute city - however it's expected to make the transition within the next decade under the local council's 2040 plan.
Start your NetZero journey
Why wait for the 15-minute city launch to become a more sustainable driver? As the UK's leading EV leasing company, our team of passionate experts are here to guide and empower you on your way to a greener future, all while enabling you to make incredible cost and carbon savings in the process. Simply get in touch to join the EV revolution.
Our electric car lease special offers
£2,524.26 Initial rental (ex. VAT)
£3,029.11 Initial rental (inc. VAT)
48 Month term
5000 Annual mileage
Subject to status and conditions + arrangement fee
£280.

47
Business contract hire per month (ex. VAT)
£336.

57
Personal contract hire per month (inc. VAT)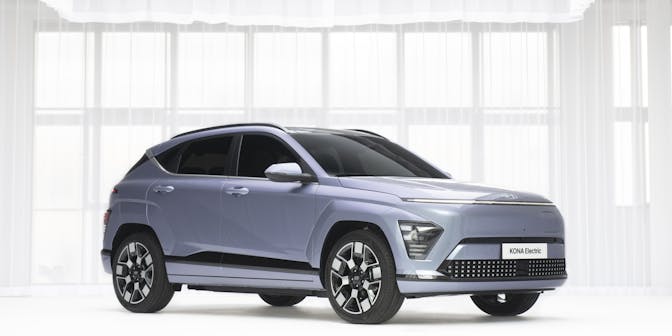 £2,067.67 Initial rental (ex. VAT)
£2,481.20 Initial rental (inc. VAT)
48 Month term
5000 Annual mileage
Subject to status and conditions + arrangement fee
£229.

74
Business contract hire per month (ex. VAT)
£275.

69
Personal contract hire per month (inc. VAT)
£2,676.21 Initial rental (ex. VAT)
£3,211.46 Initial rental (inc. VAT)
48 Month term
5000 Annual mileage
Subject to status and conditions + arrangement fee
£297.

36
Business contract hire per month (ex. VAT)
£356.

83
Personal contract hire per month (inc. VAT)