ZF develops an EV drivetrain with more torque and greater efficiency
ZF unveils the new EVbeat electric concept vehicle featuring an 800-volt modular drive named 'EVSys800', which consists of power electronics, an electric motor and a reduction gearbox for greater efficiency and higher torque.
ZF has developed an 'EVbeat' electric concept vehicle, based on a Porsche Taycan, featuring the 'EVSys800', a modular 800-volt drive consisting of power electronics, an electric motor and a reduction gearbox.
The EVSys800 aims to achieve maximum compactness, low weight (reduced by around a third to 74 kg) and maximum efficiency. However, the big news is that ZF's torque density of 70 Nm/kg is much higher than any current system in production, with the concept vehicle having huge maximum torque of 5,200 Newton metres available on the rear axle. In comparison, the production rear-wheel drive Porsche Taycan has a torque of 357 Nm.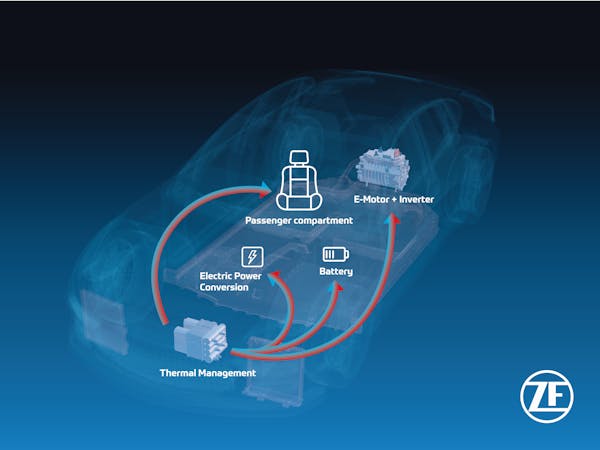 The central thermal management system (TherMaS) developed by ZF for electric vehicles is integrated into the EVbeat concept vehicle. TherMaS uses a central unit and intelligent software to control all thermal processes for the driveline and passenger compartment. The new design significantly reduces space requirements and weight compared to previous approaches for cooling and heating EVs.
The thermal management system increases the range of the EV by up to one-third in winter real-world operation. An 800-volt heat pump, using propane - a fluorine-free, natural refrigerant - also requires significantly less energy.
The electric motor works without heavy rare earth elements and there are reduced numbers of components, with the overall system weight being reduced by one-third for the electric drive and thermal management system.
The electric motor has a new cooling concept, allowing oil to flow directly around the copper rods at the point where most heat is generated during operation. This cooling significantly increases performance with the same weight and installation space.
A new, coaxial reduction gearbox transmits the drive forces of the electric motor via two planetary gear sets, which reduces weight and installation space requirements.
The first technologies of the new ZF driveline will be available on the market in 2026.
Our electric car lease special offers
£2,524.26 Initial rental (ex. VAT)
£3,029.11 Initial rental (inc. VAT)
48 Month term
5000 Annual mileage
Subject to status and conditions + arrangement fee
£280.

47
Business contract hire per month (ex. VAT)
£336.

57
Personal contract hire per month (inc. VAT)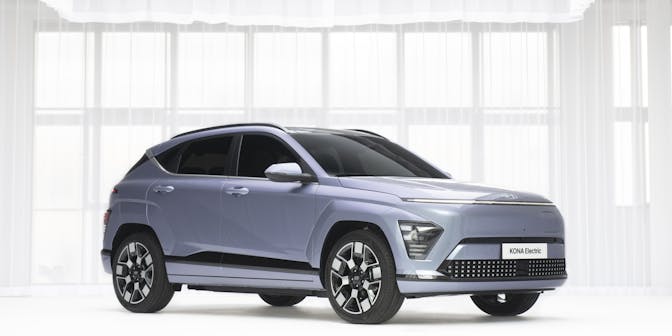 £2,067.67 Initial rental (ex. VAT)
£2,481.20 Initial rental (inc. VAT)
48 Month term
5000 Annual mileage
Subject to status and conditions + arrangement fee
£229.

74
Business contract hire per month (ex. VAT)
£275.

69
Personal contract hire per month (inc. VAT)
£2,676.21 Initial rental (ex. VAT)
£3,211.46 Initial rental (inc. VAT)
48 Month term
5000 Annual mileage
Subject to status and conditions + arrangement fee
£297.

36
Business contract hire per month (ex. VAT)
£356.

83
Personal contract hire per month (inc. VAT)