DriveElectric expands partnership with EDF to offer EV salary sacrifice
EDF's small and medium-sized enterprise (SME) business customers can now save up to 40% on the cost of an electric vehicle through DriveElectric's salary sacrifice scheme.
One of the widest choices of electric vehicles
EDF's SME customers can save up to 40% on a new electric vehicle through DriveElectric's salary sacrifice scheme
DriveElectric's service backed by 15 years of EV experience
Building upon its partnership with EDF, which started in 2019, DriveElectric now offers one of the widest selections of EV salary sacrifice deals to the energy supplier's customers, with something for everyone, from compact city cars to large SUVs.
Salary sacrifice enables employees to save up to 40% on an electric vehicle by exchanging part of their salary; the gross amount sacrificed reduces the employee's income tax and national insurance (NIC) liability, as well as the employer's NIC liability.
Salary sacrifice is a cost-effective way for an employee to switch to a new EV, with zero upfront outlay, in addition to enjoying lower vehicle running costs. The scheme also helps employers to attract, reward and retain the best employees, and accelerate an organisation's progress towards its net zero goals.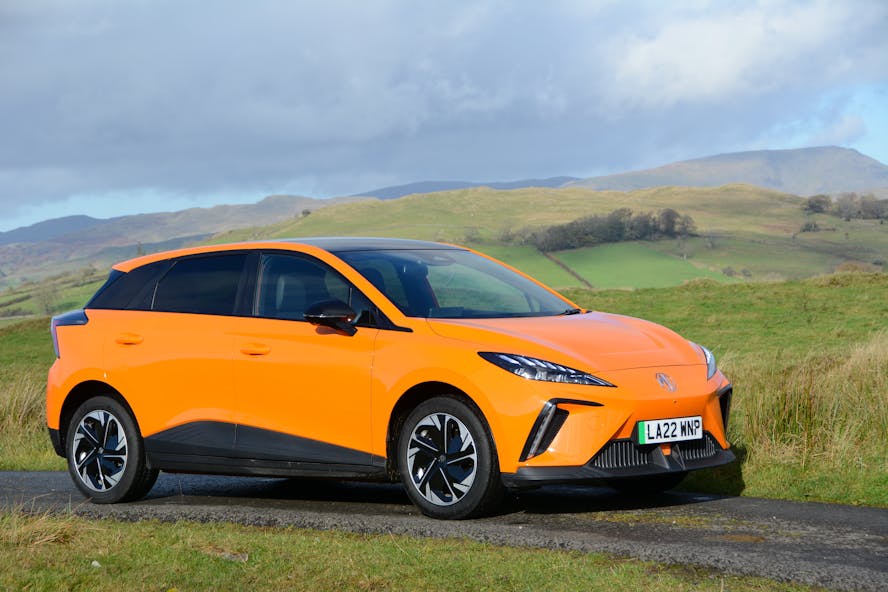 EDF customers can search, select and order an EV entirely online – 24 hours a day, 365 days a year – and businesses can control and oversee salary sacrifice electric vehicle leases using DriveElectric's EV Hub.
With EV expertise stretching back many years, DriveElectric has dedicated consultants to advise about electric cars, supported by tax and compliance specialists, and an on-call team to answer any questions. DriveElectric will also assist organisations in promoting salary sacrifice schemes to employees and can organise EV test drive events.
Examples of cost reductions offered by salary sacrifice compared to a personal lease for an employee include a £206 monthly saving on a new MG4 SE, or a £210 monthly saving on a new Kia Niro 2 Nav, for a 40% taxpayer.
Employees could additionally expect to save 20 tonnes CO2 equivalent over the lifetime of the vehicle when switching from an ICE to BEV vehicle.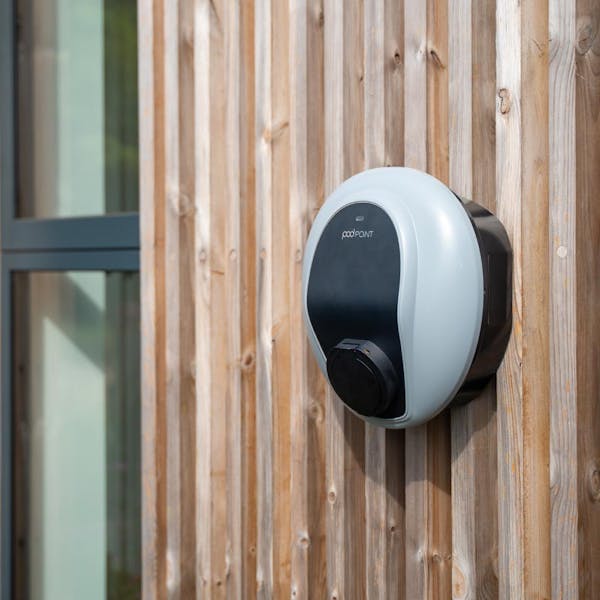 A Pod Point 7kW Solo 3 home charger can also be included in the salary sacrifice package if required, allowing drivers to make significant savings on their home charger too.
Pod Point's smart home charging technology offers EV drivers the ability to charge their vehicles up to three times faster than a standard 3-pin plug while benefiting from the charger's in-built safety features. Additionally, Pod Point's charge scheduling function allows drivers to take advantage of off-peak rates such as EDF's GoElectric Overnight tariff designed exclusively for EV drivers, which can considerably reduce the cost of charging compared to petrol or diesel refuelling.
DriveElectric is an electric vehicle leasing company that has been helping organisations and individuals to adopt EVs to save money, lower emissions and transition to low-carbon energy since 2008. DriveElectric aims to make the switch to electric cars and vans simple for business fleets.