Electric vans help keep the UK's water flowing
Read about how DriveElectric is helping Zip Industries reduce its carbon emissions through electric van use.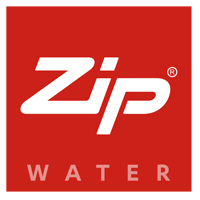 About Zip
Zip Water manufacturer innovative water systems for both businesses and consumers. Founded in Australia in 1962, they're well-established in the UK. Customer offices are in London and Dereham, Norfolk – as well as warehousing. With additional manufacturing facilities in Southport, Merseyside.
There are over 90 Zip engineers based throughout the UK, with a third of them working within the M25. They currently have 12 electric vans operating in London, providing servicing for Zip clients to keep their water flowing.
Early experience of EVs
Graham Short, Fleet Manager, ZIP
Graham's first EV experience was over 10 years ago, when he trialled a SMART electric car. He recalls there being no charging infrastructure, which wasn't helped by the car having a very limited range.
"I drove this little SMART car from Loughborough to Peterborough and definitely suffered from range anxiety. However, I was still very impressed by the future possibilities of electric cars and have watched the development of EVs with great interest."
EVs have come on leaps and bounds over the past 10 years. As such, after speaking to DriveElectric, Graham concluded that it was the right time to switch Zip's fleet to electric.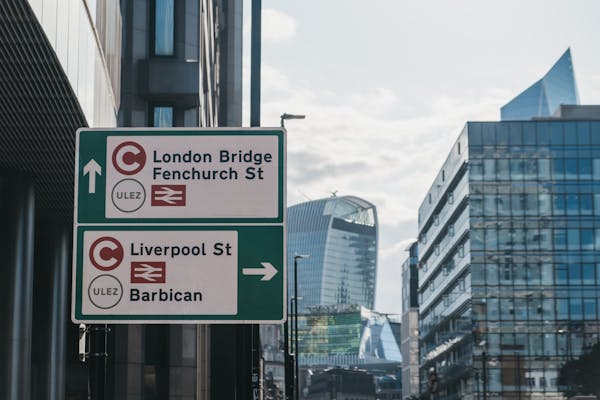 The challenge
Zip's engineers were facing the increasing challenge of staying mobile within London. As roads became increasingly inaccessible, getting to clients became a bigger challenge – and a more expensive one. With the ULEZ charge hitting their London based engineers, Zip prioritised getting them into electric vans first.
As an environmentally aware company, Zip was more than happy to make the switch to electric. This decision became key to the company's development as a socially, and environmentally aware company.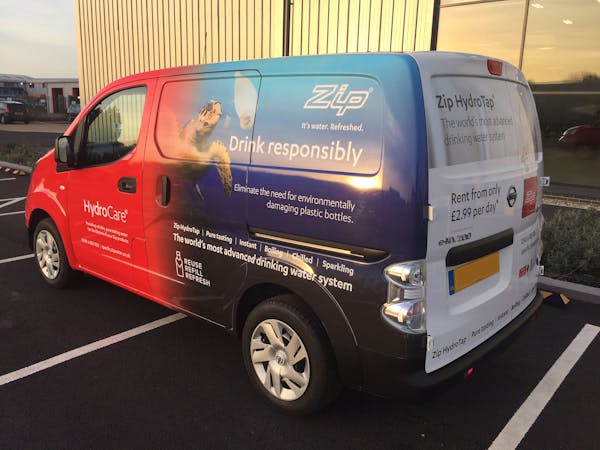 The solution
With Zip's strong environmental message and ethical company values, implementing EVs within their fleet was a logical step for the company. The decision was fully supported by the Managing Director and Leadership Team, reflective of the company ethos.
With around one third of Zip's van fleet operating throughout Central London, improving green credibility wasn't the only benefit of going electric. The introduction of the ULEZ and exorbitant parking charges in London, meant that switching to EVs resulted in a huge financial saving too. London-based engineers who ditched their diesels will save £100s every year.
Utilising DriveElectric's unique auditing process, we worked with the engineering team to identify the most efficient way to switch to electric vans. This included checking eligibility, the real-world impact of deploying the electric vans into their fleet, and finally advising which EVs would be the most suitable. We also facilitated the implementation of charging solutions, whether that was at engineer's homes or an office-based charging point.
The Zip beginning to move away from diesel-power vans to electric, the company has set themselves new targets to electrify their fleet.
Graham concludes: "DriveElectric has supported us both as individuals, and as a company, when switching to EVs. Now I've seen the real benefits, I'm researching an electric car for myself too."