Saloon
Up to 335 miles range
£3,677.38 Initial rental (ex. VAT)
£4,412.86 Initial rental (inc. VAT)
48 Month term
5000 Annual mileage
Subject to status and conditions + arrangement fee
From
£408.

60
per month (ex. VAT)
From
£490.

32
per month (inc. VAT)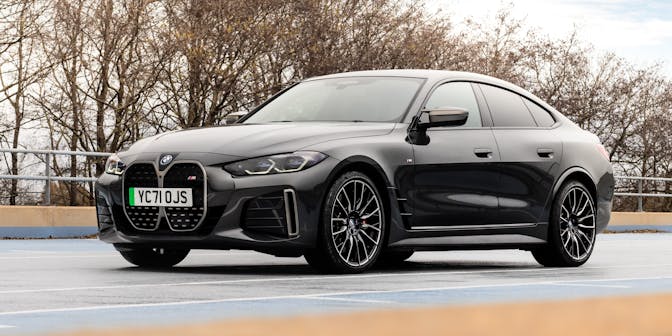 £9,286.63 Initial rental (ex. VAT)
£11,143.96 Initial rental (inc. VAT)
48 Month term
5000 Annual mileage
Subject to status and conditions + arrangement fee
From
£1,031.

85
per month (ex. VAT)
From
£1,238.

22
per month (inc. VAT)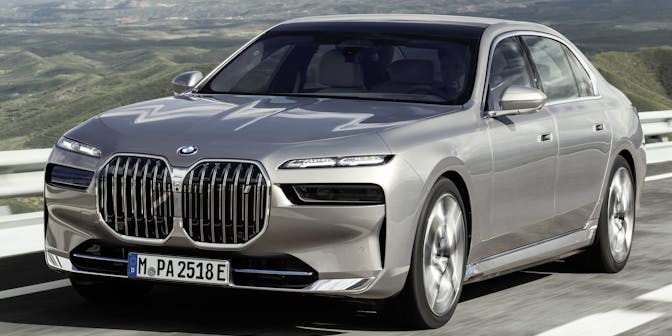 Just like DriveElectric, BMW has been at the forefront of the electric vehicle movement for many years now. The iconic German manufacturer has a superb collection of fully-electric cars across a range of body shapes, giving you a wonderful selection of models to choose from.
That's also something we've prided ourselves on since we were founded in 1994. We've been helping both individuals and UK businesses alike into EVs since 2008, so you'll be tapping into a huge amount of experience when you take out a BMW business lease with us.
The UK is set to ban the sale of all new petrol and diesel cars by 2035, so now is the perfect time to go all-electric with your next BMW business lease. UK companies are increasingly favouring the switch to EVs, moving away from conventional fleets towards all-electric fleets.
There are plenty of benefits to gain in doing so. The most obvious is that electric cars are better for the environment and more sustainable than petrol and diesel vehicles. There are also reputational advantages of your business being more eco-friendly, while EVs are great for your bottom line too.
Electric cars are significantly cheaper to run than those with combustion engines. This doesn't only apply to fuel costs, but also things like servicing and maintenance, which are typically around 30% cheaper with EVs. Those looking for an electric BMW business lease deal in London can save on congestion and ULEZ charges, while there are also savings on National Insurance.
Benefit in kind (BIK) costs are considerably lower when you take out one of our all-electric BMW business lease deals too. In 2022/23, you only have to pay 2% BMW company car tax. This is 14% on plug-in hybrids, rising to 28% on petrol vehicles with CO2 emissions over 119g/km and 32% on diesel vehicles over 116g/km.
One of the most common questions we're asked by fleet managers about EVs is whether they have enough range. The answer to this is an emphatic yes. The range you can expect varies between models, with the i3 capable of around 180 miles on a single charge. This increases to 270 miles on the iX1, 365 miles on the i4 and 382 miles on the i7. The battery in most models can also be boosted by more than 60 miles in around five minutes.
BMW business lease deals
We have a great selection of BMW business lease deals that we can help tailor to your individual needs. Our expert advisers can answer your questions on anything from EVs in general to tax issues and help you determine how much mileage you're likely to need. We'll guide you through the leasing process, which is simple and risk-free. All you need to do at the end of your contract is hand back the car, eliminating the stress of what your business is going to do about the vehicle compared to owning it.
Benefits of BMW business leasing
Simple and risk-free

All you need to do is pick the duration, milage and deposit for your BMW business lease, before handing back the vehicle with no further obligation when your contract ends.

Easy to budget

Road tax and a full manufacturer warranty are included with your BMW business lease, while you can opt for a service and maintenance package to help you budget further.

Great for reputation

Environmentally friendly electric vehicles with zero tailpipe emissions are fantastic for your business's reputation when you choose them for your fleet cars.  
Discover the full range of BMW business lease deals available at DriveElectric. You can give us a call to discuss our latest BMW business leases, or you can fill in a quick form to get an online quote immediately.