EMEX - The Net Zero & Energy Management Expo 2022
Make sure you come over to the DriveElectric stand at the EMEX show, held at ExCeL London on 23rd and 24th November
DriveElectric is taking part in the 2022 edition of EMEX, the Net Zero Conference and Energy Management Exhibition. If you're going - and registration is free - make sure you come over to stand G40 to talk to our team of experts on electric vehicles (both cars and vans), workplace charging solutions and how to optimise energy management.
EV fleet + workplace charging + energy optimisation = putting you in control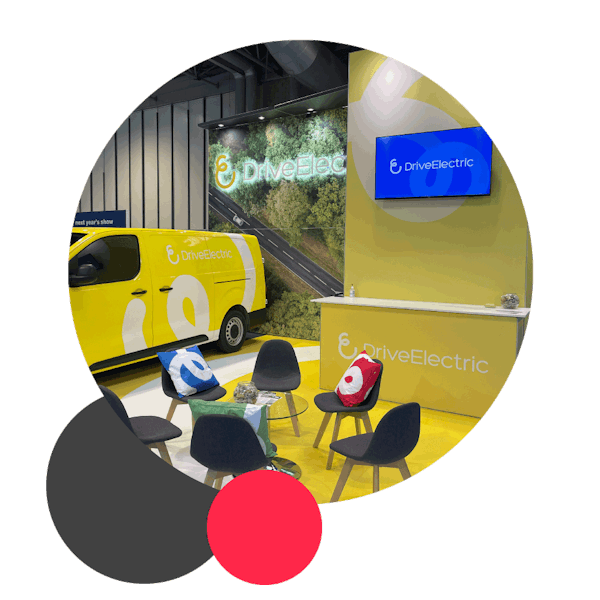 Don't wait, take control
Our team of experts will be on hand to talk about how DriveElectric and it's partners can combine energy efficient, low carbon electric vehicles into existing fleets, coupled to innovative workplace charging solutions and crucially knit it all together using a powerful energy optimisation platform.
Speak to us if;
you are heading up your business' transport decarbonisation program but worried about employee engagement, vehicle suitability or true cost.
you need practical and future-proof workplace charging solutions; which minimise any grid connection worries and allows your business to scale to meet EV demand. Whether that's at one location or multiple.
you need to understand and optimise energy usage to lower the carbon intensity of your energy requirements, to make sense of your energy mix, and to simulate energy use across any number of future permutations.
Let's get to Net Zero faster... Turn it up to Zero.
How DriveElectric can help...
We offer a turnkey solution; combining unrivalled experience and expertise in understand business requirements to provide a best fit, bespoke solution meeting the needs of your organisation.
Innovative workplace charging solutions
In collaboration with our partners at Park & Recharge we analyse existing and future fleet charging requirements to understand and predict the right hardware solution. A Park & Recharge TRIO charger replaces one socket with three
Not only hardware, we can also look after access and payments via the Park & Recharge web app. Keeping your EVs powered-up and on the road.
Expertise in electric vehicles
Ever since the first Tesla Roadster hit the UK, DriveElectric has been at the forefront of the EV revolution.
Our consultants have unrivalled knowledge on electric vans and cars and how to integrate them into your organisation's fleet. And we offer a range of mobility solutions, from short term electric van hire to long duration business contract hire solutions.
Powerful energy optimisation platform
Working with CrowdCharge, we complete the EV and energy puzzle by incorporating an innovating optimisation platform which drives down both carbon use and energy costs.
The platform ensures you and your business take full advantage of the move towards a Net Zero world.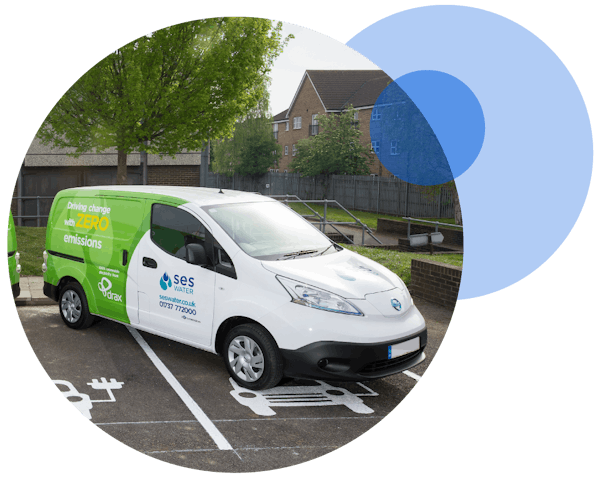 Go faster, go EV
Climate change is undeniable, and the UK must cut its carbon emissions. We're well on the way when it comes to the uptake in electric cars but now is the time for a serious and concerted effort to get into electric vans.
Fleets play a crucial role in the decarbonisation of the UK vehicle industry, the new electric vans of today will be the second and third hand last-mile gig economy vans of the future.
The longer it takes to switch to electric vans, the longer transport pollution will be impacting the air quality of our towns and cities, and the more CO2 emissions will be pumped into the atmosphere.
Can't make the EMEX show? Don't worry!
If you're interested in learning more about DriveElectric's holistic approach to EV fleets, workplace charging and energy optimisation then get in touch and one of our EV Consultants can help.
Get in touch
Our electric van lease offers
Medium Van
Range 155 miles
£3,569.30 Initial rental (ex. VAT)
48 Month term
5000 Annual mileage
Subject to status and conditions + arrangement fee
£396.

59
Business contract hire per month (ex. VAT)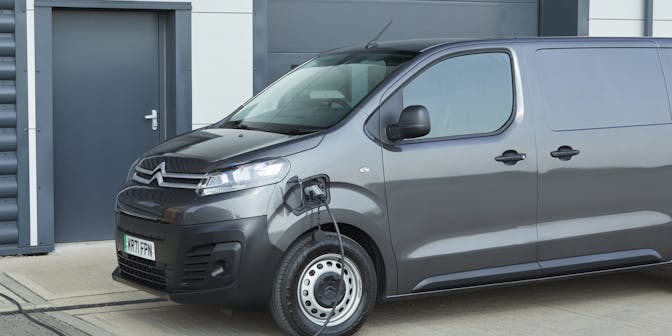 Medium Van
Range 155 miles
£3,463.39 Initial rental (ex. VAT)
48 Month term
5000 Annual mileage
Subject to status and conditions + arrangement fee
£384.

82
Business contract hire per month (ex. VAT)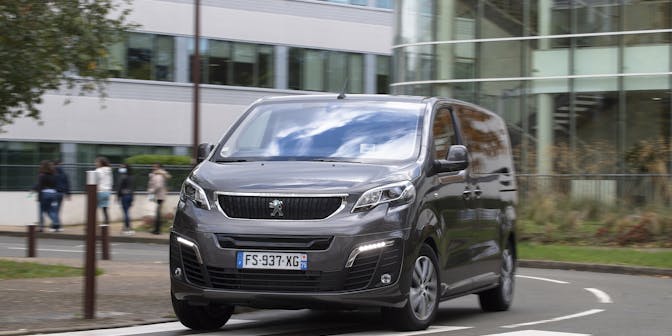 And our electric car lease offers...
£2,713.18 Initial rental (ex. VAT)
£3,255.81 Initial rental (inc. VAT)
48 Month term
5000 Annual mileage
Subject to status and conditions + arrangement fee
£301.

46
Business contract hire per month (ex. VAT)
£361.

76
Personal contract hire per month (inc. VAT)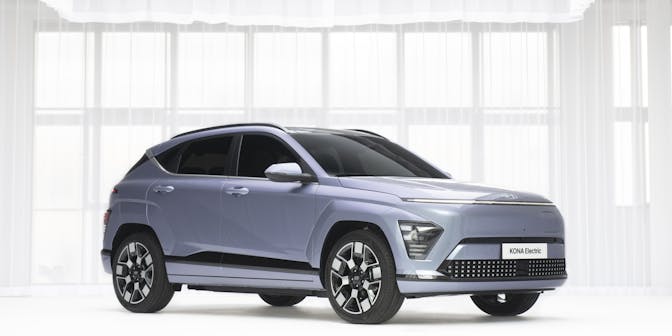 £2,067.67 Initial rental (ex. VAT)
£2,481.20 Initial rental (inc. VAT)
48 Month term
5000 Annual mileage
Subject to status and conditions + arrangement fee
£229.

74
Business contract hire per month (ex. VAT)
£275.

69
Personal contract hire per month (inc. VAT)
£2,728.44 Initial rental (ex. VAT)
£3,274.13 Initial rental (inc. VAT)
24 Month term
5000 Annual mileage
Subject to status and conditions + arrangement fee
£303.

16
Business contract hire per month (ex. VAT)
£363.

79
Personal contract hire per month (inc. VAT)