Your complete guide to ESG reporting for business
With the UK government releasing new sustainability targets, the entire nation is strapping in to speed up the race to net zero and make our cities a healthier place to live.
The great news is that this positive change has already begun. Switching to electric vehicles, investing in greener home utilities, and following a more plant-centric diet is gradually becoming the new norm for consumers. But to tackle climate change head on, it's equally crucial for businesses to hold themselves accountable for their carbon footprint.
So, how can ESG reporting help to achieve that?
In this guide, we'll be covering:
Why is ESG important for business?

What are the benefits of an ESG strategy?

Is ESG reporting mandatory in the UK?

How to create an ESG strategy?

How can EVs benefit an ESG strategy?
Companies are under increasing pressure to be more transparent about how their decisions impact both its people and the planet. The modern consumer is far savvier at spotting a greenwashing red flag - and the demand for authentic, eco-conscious brands has dramatically risen over recent years.
Studies have shown that almost three-quarters of consumers currently choose sustainable products, while a third said they plan to increase their spending on them next year. It's safe to say that the sustainable market is only going to continue accelerating.
But it doesn't stop there.
Investors and stakeholders have listened to this ever-rising trend. The reality is, they're no longer interested in helping a business with unethical practices. Instead, it's those with a planet-positive purpose that stand a (significantly) higher chance of securing investment.
The only way to know for sure if they're truly up to standard is through regular reporting on multiple bases. Enter the ESG framework. 
Now, it's understandable if you're already feeling overwhelmed at the idea of meeting this hefty criteria. Mapping out the smoothest route to take isn't exactly a quick coffee break job, and there's a fair amount of stops to take along the way. But don't panic!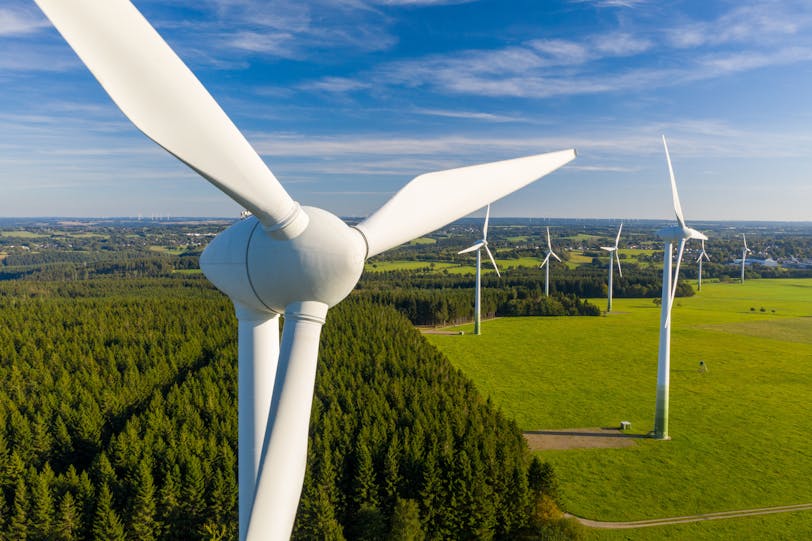 Rolling out an ESG strategy is an incredibly exciting opportunity for your team to build a more resilient business model that will bring endless long-term benefits. Just look at it as less of a chore, and more of a fast track to getting on the road to net zero. 
Ready to discover how you can embrace reporting and enable business growth? Read ahead for everything you need to know - from what an ESG strategy entails, right through to the ways it can benefit you.
An ESG strategy is a universal approach that allows businesses to measure and adjust their environmental, social, and governance practices. The goal? To help businesses become more sustainable and maximise growth.
We know that climate change has reached a tipping point - and it's now up to businesses across the globe to take vital action. The future success of a company is shaped by how robust their ESG strategy is today. This means building (and maintaining) a business model that ensures all environmental and social issues are being taken care of.
By this point, you're probably wondering what a robust ESG strategy looks like. Along with significant efforts to reduce carbon emissions, switching to greener transport methods and minimising waste, a positive working environment is equally as crucial. ESG hones in on encouraging diversity, equality, and inclusivity within employees, as well as taking care of HR issues such as data security and modern slavery. 
When combined, these efforts are what create a strong case for gaining trust with investors and customers - as well as increasing financial performance. Sustainability has a direct impact on the economic value of a business. This is (you guessed it) particularly important for investors and banks. Having a strong ESG strategy in place is what enables companies to thrive - which is particularly important when it comes to keeping on top of the competitor game.
ESG is a collective term that represents three key components: environmental, social, and governance. The latter is what makes a strong foundation for a business' sustainability strategy, while the first two are crucial for ensuring a healthier environment - both in and out of the workplace. Here's a breakdown of the areas they cover.
| Environmental | Social | Governance |
| --- | --- | --- |
| Greenhouse Gas Emissions | Diversity, equity and inclusion (DEI) | Labour practices |
| Biodiversity | Human Rights | Management structure |
| Resource scarcity | Modern Slavery | Bribery & corruption |
| Pollution & waste | Health & safety | Board diversity |
| Renewable energy usage | Community engagement | Fair tax strategy |
| Carbon reserves | Workplace conditions | Cyber & data security |
| Water usage | Gender pay gaps | Executive & employee pay |
| Deforestation | Stakeholder & employee engagement | |
Now let's take a quick look at the history of ESG. While noise around the concept has only started to increase over the recent years, the concept is actually far from new.
ESG was first introduced back in the 1960s, when the need to ensure businesses were taking responsibility for their actions launched a movement for sustainability. Investors would essentially remove stocks or whole industries from the equation if they followed unethical business practices, like producing tobacco.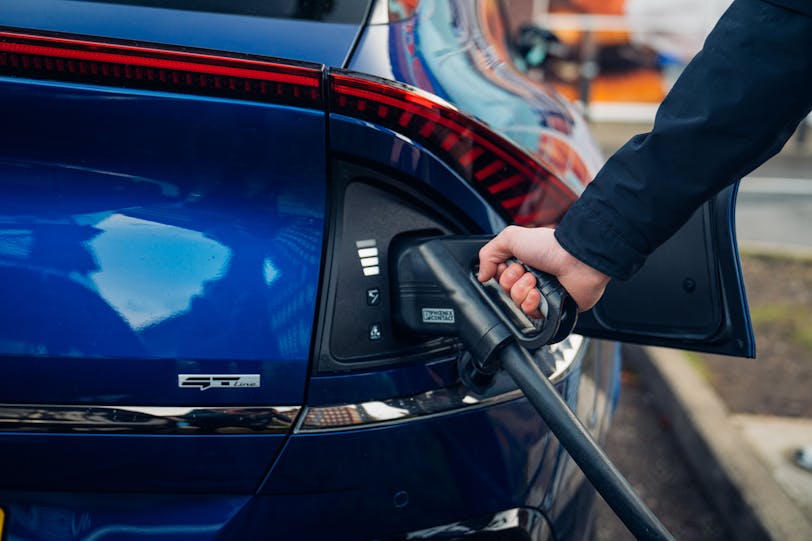 Fast forward to 2004, and the term ESG was coined in the 'Who Cares Wins' report carried out by the UN. This was created to build clear guidelines on how to help businesses improve their environmental, social, and governance responsibilities. So, a pretty pivotal moment for enforcing crucial change.
Okay, so what does an ESG actually do?
Simply put, ESG is a way of measuring how a business keeps on top of these 3 key pillars. It's a framework specifically designed to define which issues need to be addressed, as well as highlight the stronger areas. In addition, it creates opportunities for new and easy-to-implement initiatives that will benefit a business. One key thing to keep in mind? The guidelines are constantly developing - meaning there's always room for improvement. 
Every business is different and knowing where to start can feel like you're trying to plug a charger into a non-electric car: completely impossible. That's why having clear guidelines to work towards helps to provide leaders with the structure they need to implement change as needed.
Why is ESG important for businesses?
There's a whole host of valuable ESG benefits just waiting for businesses of all industries to take advantage of. From reducing greenhouse gas emissions and creating a more sustainable supply chain, right through to figuring out new ways to keep up with consumer demands and being well-prepared for upcoming climate adaptation measures. That's all before you count an instant trust bond between you and your investors.
Here's how a ESG strategy can benefit you:
Creates a more sustainable business model - Businesses that operate more sustainably are paving the way for a more successful future - while those who fail to keep up are less likely to thrive.

Reduces your carbon footprint - The environmental component of ESG means you'll be taking great steps towards minimising your carbon emissions and helping to achieve net zero.

Boosts your company reputation - Companies that show they're taking the planet and the wellbeing of its people seriously are able to maintain a positive brand reputation and stand out in today's crowded market.

Gives you an instant competitive-edge - Getting ahead of your competitors goes beyond selling a better product or service. Businesses that have a strong ESG strategy have a competitive advantage over those who are falling behind in the demand. 

Reduces risks within the company - Ensuring all governance practices are above board helps to keep risks to a minimum, whether it's data breaches or health and safety hazards.

Helps to build consumer trust - During a climate and cost-of-living crisis, being transparent with your audience is more valuable than ever before. That's why being open and direct is key for building trust.

Nurtures a happier workforce - When employees are well looked after, they stick around for much longer. It's as simple as that.

Attracts new talent - If a company is showing to take care of their employees and the environment, they'll be an easy hit when it comes to attracting the best new talent.

Drives impactful financial savings - Reducing energy and water usage can help to drastically reduce operating bills, resulting in long-term financial savings.

Increases chance of securing investment - Building trust with investors is key for securing the funds businesses need to expand and evolve. Meeting the ESG criteria significantly increases the likelihood of securing the deal.
Is ESG reporting mandatory in the UK?
Whether you're legally required to participate in ESG reporting depends on the size of your business. As of April 2022, the UK government enforced two mandatory ESG disclosure laws which require specific businesses to disclose climate-related financial disclosures in their reports.
The CR22 includes: 
This requires companies to provide details of how they're managing climate-related risks, as well as 'actual or potential impacts' of climate-related risks on the company's model. It currently applies to UK companies with over 500 workers (including public company trading, AIM, or private) with a turnover of over £500 million. 
It's important to note that the new legislation will not only impact large companies, but also the businesses involved in their supply chain. So, if you're wondering if ESG reporting is necessary for SMEs, the simple answer is: yes. 
Since the number of global mandatory ESG regulations continues to soar, it won't be too long before you're asked to share your data with investors if you haven't already. May as well get ahead while the going's good.
How to implement an ESG strategy?
Ask for feedback. A lot of it. Talk to your employees, board members, customers, and potential investors about the ESG areas that are important for your business. This will help to establish which issues need focusing on first.
Get a feel for where you're currently sitting. Measure your standard practices, policies, and ESG performance so that you can keep referring back to it as you progress.
Highlight your targets, but keep them realistic. You can use this to hold yourself accountable and set a timeline for when you want to achieve 'X' results.
Build out your roadmap. Get the wheels spinning on your sustainability journey by scoping out your deployment strategy and define how you plan to hit each objective.
Collect, review, and report your ESG data. Once you've given the plan time to take effect, you'll need to analyse the data and annually report the results back to stakeholders.
Reassess and refine as required. As the ESG requirements are constantly developing, it's important to keep up with updates as and when they arise.
How can electric vehicles supercharge your ESG strategy?
Reducing carbon emissions by harnessing the power of 100% green energy is one most crucial drivers in helping your business achieve its ESG goals. That's where electric vehicles (EVs) come in.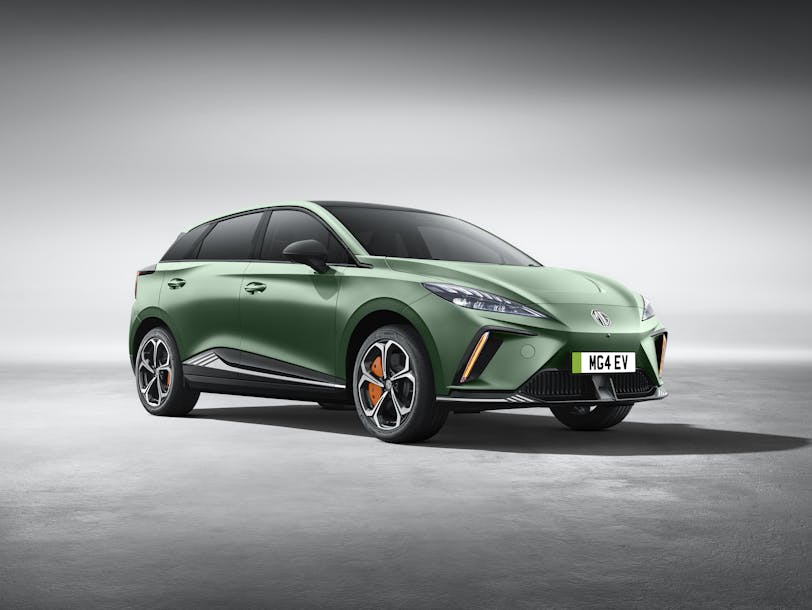 Thousands of global companies have already realised the benefits of electrifying their fleets, raising their ESG profile and catching the watchful eyes of investors. And with the petrol and diesel ban on the sale of new cars set to take place as soon as 2035, the EV revolution is only going to continue to expand.
Supercharging your business' ESG strategy is as simple as making the switch. Along with cutting your carbon footprint and enabling your business to run on the greenest energy available, you can also give your employees the benefits they really want. It's a no-brainer.
Head over here to find out more about the benefits of EV business contract hire. 
Ready to join the EV revolution?
Here at DriveElectric, we've spent the last 15 years supporting UK businesses in achieving their sustainability targets. Get in touch today and our team of friendly experts will be here to get you on the road to net zero, fast.