AEHRA and Miba Battery Systems start developing transformational battery packs for SUVs and sedans
AHERA, the new global EV brand, has teamed with Miba Battery Systems (Miba) to begin manufacturing bespoke battery solutions for AHERA SUVs and Sedans. The battery pack, which will incorporate the most recent advances in battery cell technology, is expected to be available by 2025.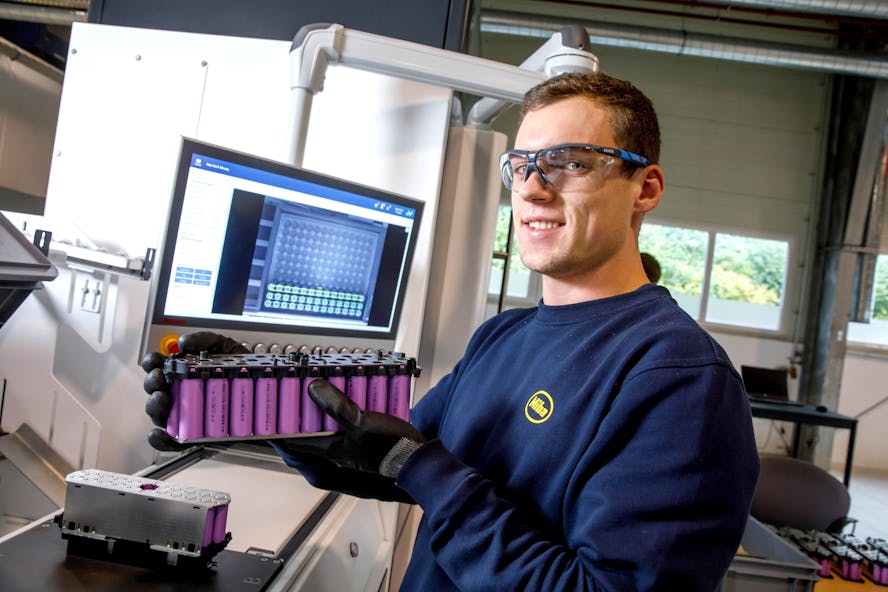 Italian-American company AEHRA says that by starting with a clean sheet of paper, rather than opting for an off-the-shelf solution, it can build strong synergies between itself and Austrian battery supplier Miba Battery Systems to ensure integration of the battery with the body structure of its vehicles.
The development process will prioritise battery sustainability and repairability, to ensure the long life of both the battery unit and the vehicle, by taking advantage of the latest advances in battery cell technology and chemistry. The aim is to also reduce the carbon footprint and improve the recyclability of the battery system.
Miba will also supply the battery system with the FLEXcooler, which Miba says is the
AEHRA is aiming to use a 120 kWh battery, which is larger than most competitors, yet the company also says that it is keen to 'right-size' the battery, to avoid increased cost, weight, inefficiency, and complexity. A peak voltage at a full charge of 925 volts is being targeted. AEHRA's vehicle design focuses on optimizing aerodynamics and reduced rolling resistance.
The battery technology will support bi-directional charging, giving customers the ability to return electricity to the grid and power their homes, which will be particularly useful to customers who power their homes using solar energy from photovoltaic panels.
AEHRA has been substantially self-funded so far and is finalising further investment. The brand unveiled its SUV in October last year and will follow with a saloon in June at the Milan Monza Motor Show.
Deliveries are expected to start in late 2025. A model rollout is planned for key markets, including North America, Europe, China, and the Gulf States.
Our electric car lease special offers
£2,524.26 Initial rental (ex. VAT)
£3,029.11 Initial rental (inc. VAT)
48 Month term
5000 Annual mileage
Subject to status and conditions + arrangement fee
£280.

47
Business contract hire per month (ex. VAT)
£336.

57
Personal contract hire per month (inc. VAT)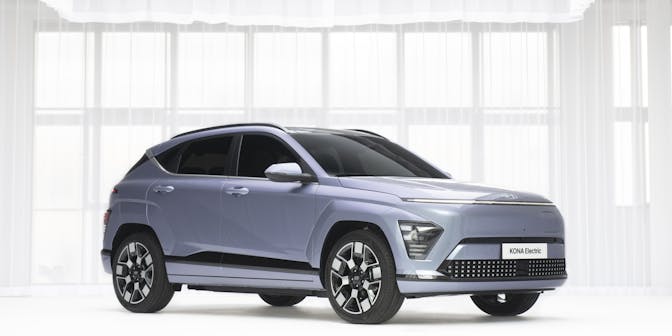 £2,067.67 Initial rental (ex. VAT)
£2,481.20 Initial rental (inc. VAT)
48 Month term
5000 Annual mileage
Subject to status and conditions + arrangement fee
£229.

74
Business contract hire per month (ex. VAT)
£275.

69
Personal contract hire per month (inc. VAT)
£2,676.21 Initial rental (ex. VAT)
£3,211.46 Initial rental (inc. VAT)
48 Month term
5000 Annual mileage
Subject to status and conditions + arrangement fee
£297.

36
Business contract hire per month (ex. VAT)
£356.

83
Personal contract hire per month (inc. VAT)