AEHRA reveals ultra-premium all-electric sedan
AEHRA, the new global ultra-premium electric automotive brand, has unveiled a sinuously styled Sedan. The Sedan, inspired by Italian design, features a pure expression and balance for ultra-premium, zero-emission mobility.
AEHRA has already revealed its forthcoming electric SUV and a Sedan has now been added to its model range, which looks like a supercar with very clean styling, but with four doors and a boot.
Both the AEHRA Sedan (ie. a saloon) and SUV are targeting a 500-mile driving range, with a bespoke battery solution developed in partnership with Miba Battery Systems, and aerodynamic efficiency inspired by the aerospace industries.
The AEHRA Sedan and SUV use advanced, very light and highly sustainable composite materials, including forged carbon fibre technologies. Usually found in supercars and hypercars, AEHRA says that "these materials enable us to push the boundaries of technical design far beyond anything yet seen in the passenger car sector".
Double-falcon doors feature on the SUV and the Sedan. These open upwards, and as well as looking dramatic, they aim to make it easy to get in and out of the car.
AEHRA claims that the final production vehicles will look virtually identical to the concepts that have already been revealed. If you want an AEHRA Sedan or AEHRA SUV now, you're going to be disappointed, because it will be 2026 before the first customer deliveries are due to start.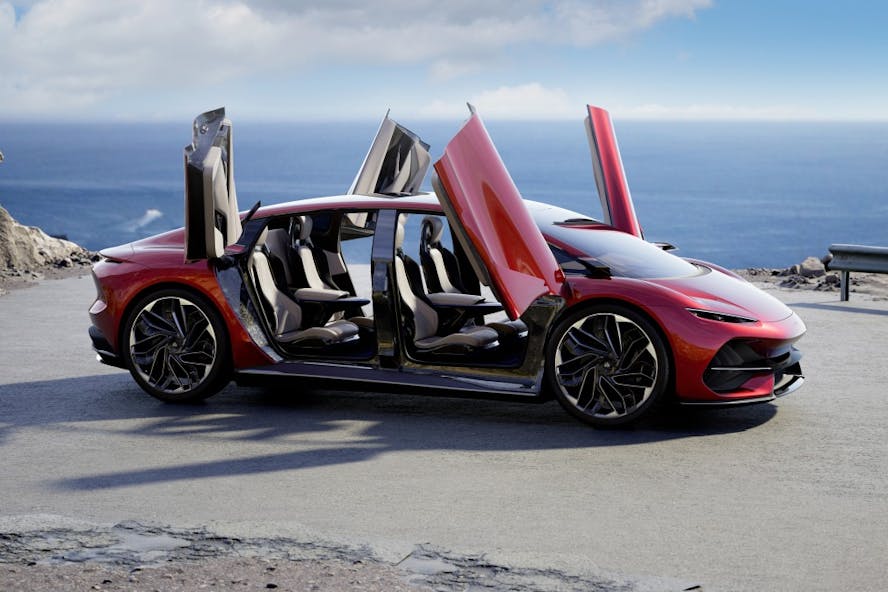 The company says that it has substantial private funding in place, and a strategic model rollout is planned for key markets, including North America and Europe, with China and the Gulf States to follow.
AEHRA has been created to deliver a step-change in ultra-premium electric vehicles' design, customer, and ownership experience. AEHRA is a global company headquartered in Milan aiming to disrupt the existing automotive ecosystem. It aims to combine Italian design, world-class engineering, and American customer service to leverage the advantages of next-generation EV powertrain packaging and technology.
Our electric car lease special offers
£2,524.26 Initial rental (ex. VAT)
£3,029.11 Initial rental (inc. VAT)
48 Month term
5000 Annual mileage
Subject to status and conditions + arrangement fee
£280.

47
Business contract hire per month (ex. VAT)
£336.

57
Personal contract hire per month (inc. VAT)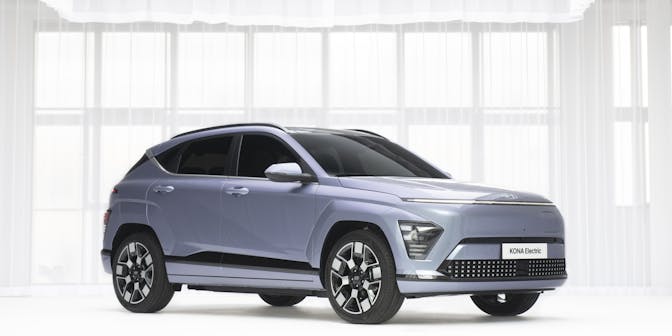 £2,067.67 Initial rental (ex. VAT)
£2,481.20 Initial rental (inc. VAT)
48 Month term
5000 Annual mileage
Subject to status and conditions + arrangement fee
£229.

74
Business contract hire per month (ex. VAT)
£275.

69
Personal contract hire per month (inc. VAT)
£2,676.21 Initial rental (ex. VAT)
£3,211.46 Initial rental (inc. VAT)
48 Month term
5000 Annual mileage
Subject to status and conditions + arrangement fee
£297.

36
Business contract hire per month (ex. VAT)
£356.

83
Personal contract hire per month (inc. VAT)