All-new, all-electric BMW iX2
BMW introduces the second-generation BMW X2 sports activity coupe and fully-electric BMW iX2, featuring larger dimensions, advanced features, driver assistant systems, and range-topping automated driving.
An all-new electric car is coming from BMW, the iX2 xDrive30 'Sports Activity Coupe', offering a driving range of up to 266 miles (WLTP) from its 64.8kWh battery (usable capacity). Priced from £56,540, order books are now open, with deliveries from March 2024.
Although officially classed as 'compact', the new BMW X2 has grown by 194mm in length compared to the outgoing X2 model, to 4,554mm. Visually, the iX2's styling has a strong resemblance to the current BMW X4, with more of a fastback rear roofline compared to a conventional SUV silhouette, and the traditional BMW kidney grille - optionally illuminated ('Iconic Glow') - has become somewhat angular rather than kidney-shaped. The iX2 has five full-size seats and a boot capacity of 525 litres, or 1,400 litres with the rear seats folded. It also has a towing capacity of 1,200kg.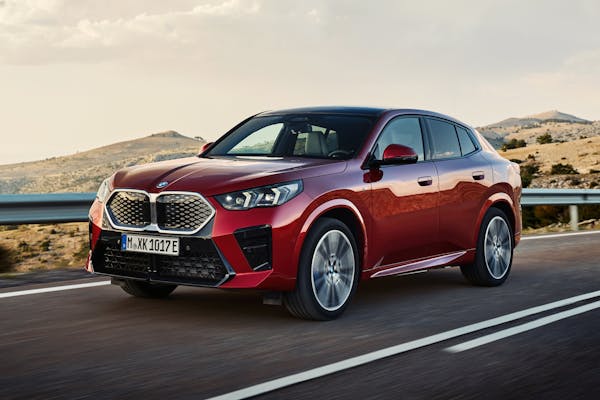 The iX2 xDrive30 M Sport has two electric motors which produce 313hp of power (including temporary boost) and 494Nm of torque. This results in a 0 to 62mph acceleration time of 5.6 seconds.
The BMW iX2 can rapid charge at up to 130kW DC, when a 10% to 80% charge could take as little as 29 minutes.
When EVs use rapid chargers, their charge rate typically drops in 'steps', however, BMW has been working to make these steps smoother, and therefore make charging faster. The iX2 features this technology, in the form of 'Max Performance Charging' software, which also makes it possible to top up the battery at the full rate until the battery is 50 per cent charged.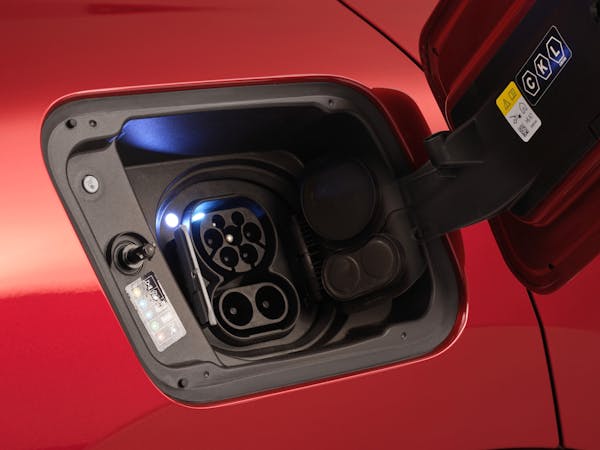 The BMW iX2 can AC charge at up to 11kW, allowing a 0% to 100% charge in 6.5 hours, although there's the option for three-phase 22kW AC charging, which reduces the charging time to 3 hours 45 minutes.
The iX2 is equipped to use the Plug & Charge function which makes charging at compatible public charging stations more straightforward, as digital authentication via an app or charging card is no longer required and, instead, the vehicle authenticates itself.
As well as Max Performance Charging, there's also a new MAX RANGE function which increases range via adaptive recuperation, helping to conserve power reserves or recover electrical energy during overrun and braking. The MAX RANGE function restricts drive power, top speed and comfort functions, allowing the range to be increased by up to 25 per cent.
Rather than using adaptive recuperation, high, medium or low braking energy recovery can be selected via the BMW iDrive menu.
A lot of work has been done to ensure the iX2's aerodynamics are as efficient as possible, including 'smooth sealing' of the battery in the underfloor, helping to result in a drag coefficient (Cd) of 0.25.
The latest BMW iDrive and the new BMW Operating System 9 features QuickSelect which allows functions to be activated directly without having to enter a submenu, which sounds like a very welcome development.
The BMW X2 includes the modes of Personal, Sport and Efficient as standard, while BMW Digital Premium adds Expressive, Relax and Digital Art modes.
Perhaps the most significant news about the BMW iX2 is that its carbon footprint is due to be around 30 per cent lower than that of the new BMW X2 sDrive20i when charged using the current EU electricity mix, or if renewable power is used for charging, its footprint is expected to be around 60 per cent lower.
Our electric car lease special offers
£2,713.18 Initial rental (ex. VAT)
£3,255.81 Initial rental (inc. VAT)
48 Month term
5000 Annual mileage
Subject to status and conditions + arrangement fee
£301.

46
Business contract hire per month (ex. VAT)
£361.

76
Personal contract hire per month (inc. VAT)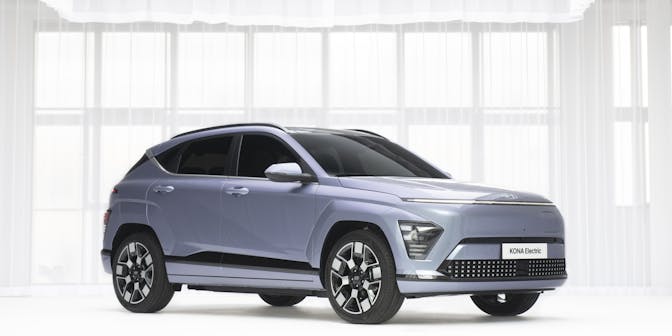 £1,951.79 Initial rental (ex. VAT)
£2,342.15 Initial rental (inc. VAT)
48 Month term
5000 Annual mileage
Subject to status and conditions + arrangement fee
£216.

87
Business contract hire per month (ex. VAT)
£260.

24
Personal contract hire per month (inc. VAT)
£2,728.44 Initial rental (ex. VAT)
£3,274.13 Initial rental (inc. VAT)
24 Month term
5000 Annual mileage
Subject to status and conditions + arrangement fee
£303.

16
Business contract hire per month (ex. VAT)
£363.

79
Personal contract hire per month (inc. VAT)