DS E-TENSE Performance – Formula E for the Road
Thanks to DS Automobiles, you'll soon be able to whizz around UK roads in your very own, road-legal, Formula E powered car.
Meet the DS E-Tense Performance. It's built on the drivetrain of a Formula E racing car, with twin electric motors with 600 kW (815hp), a four-wheel drive transmission, and torque of 8,000Nm. For reference, a Bugatti Chiron Super Sport has a torque figure of 1,600Nm. Prepare for your internal organs to be compressed.
DS Performance has won the Formula E teams' and drivers' titles for two consecutive seasons, and now it is turning its attention to the development of the DS E-TENSE PERFORMANCE prototype. There's a carbon monocoque and suspension that has been designed with knowledge learnt from Formula E.
As well as having a power output of 600 kW, the two electric motors can also use the same 600 kW capacity for regeneration – in other words, slowing the car down. The battery has also been developed to cope with repeated acceleration and deceleration from the 600 kW output of the two motors.
From 2024, every new DS Automobiles car will be 100 per cent electric, but for the moment the brand's all-electric offering is the DS 3 CROSSBACK E-TENSE. This is basically a hatchback with a raised ride height – but it's referred to as a Compact SUV or a Crossover.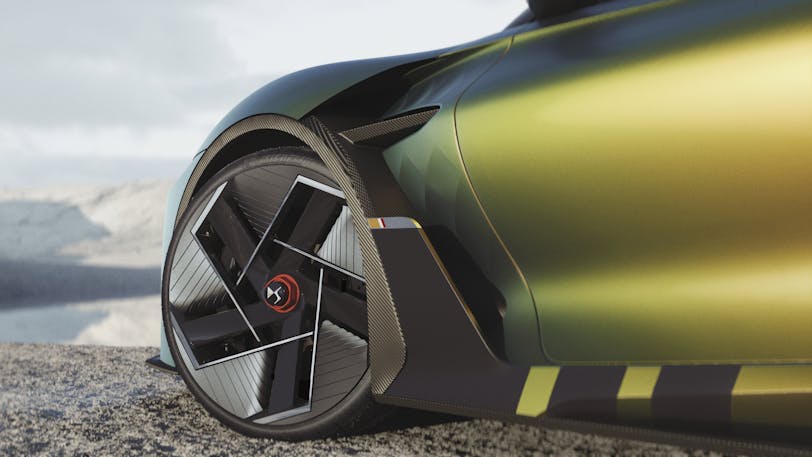 The E-Tense Performance may be a while off yet, but it's an incredibly exciting prospect. For now, DS Automobiles' offering is the DS 3 E-Tense, a luxurious crossover.
It has a 100kW/136hp electric motor and a 50kWh battery, giving 'real-world' range of 155 miles and it can use a 100kW rapid charger to replenish 80% of its battery in just 30 minutes.
Although the DS 3 CROSSBACK E-TENSE is based on the same platform as other Stellantis vehicles such as the Peugeot e-2008, the DS 3 aims to offer a more comfortable ride than other family members. Further differentiation is of course provided by the unique DS design style – both inside and out.