EV drivers can save £1,933 per year on car running costs
Data released by Volkswagen Financial Services prove how sustainable electric vehicles are not only for the environment, but also for your bank.
EV drivers can save £1,933 per year on running costs compared to those of a petrol car, according to data released by Volkswagen Financial Services UK (VWFS).
The costs for fuel, servicing and Vehicle Excise Duty for motorists driving up to 15,000 miles a year in a petrol car are £2,655, compared to just £722 for EV drivers.
This equates to the running costs of EVs being just 27% of those of petrol cars. A diesel car has £2,358 annual running costs - £1,636 more expensive than an EV. These savings are useful to know in the midst of a cost of living crisis.
The figures are taken from the Volkswagen Financial Services UK EV-4-Me tool, an online quiz for consumers to discover how an electric car could fit in to their lifestyle.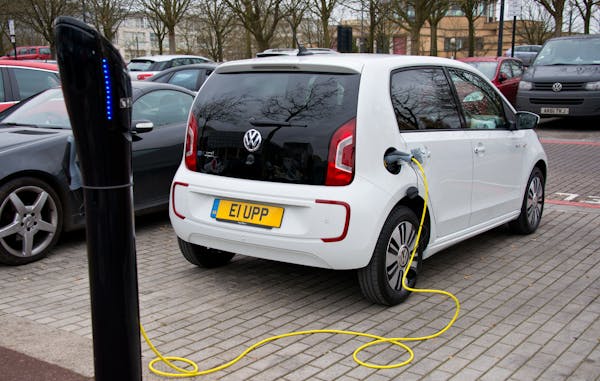 EV drivers using a home (7kW) charger can save £804 in annual fuel costs versus driving a petrol car, and £671 in savings compared with driving a diesel. These figures are based on average petrol prices being 176.88p per litre, and diesel prices currently being 187.42p per litre.
Research from Volkswagen Financial Services UK found that affordability remains the top issue for potential EV drivers, with 38% saying they can't afford an EV, although 72% would make the switch if money wasn't an issue.
The EV-4-Me tool allows drivers to see how much an electric vehicle can save them in fuel, for example on a single journey, per year, or for contracted mileage. It also provides different options for the cost of EV charging, so people can see the typical difference in cost between home, public AC, rapid and ultra-rapid charging options.
Meet the all electric Volkswagen e-Up!
Hatchback
Up to 145 miles range
£1,568.49 Initial rental (ex. VAT)
£1,882.19 Initial rental (inc. VAT)
48 Month term
5000 Annual mileage
Subject to status and conditions + arrangement fee
From
£174.

28
per month (ex. VAT)
From
£209.

13
per month (inc. VAT)