Ford announces plan to ramp-up EV production
Ford has announced a plan to source battery capacity to enable the company to build 600,000 electric vehicles per year by late 2023 and more than two million by the end of 2026.
The company plans to invest over $50 billion in EVs through to 2026 and is planning for more than half its global production to be EVs by 2030.
Ford in Europe is on track to go all-electric by 2035, with the Ford Cologne Niehl Plant currently undergoing major construction updates to prepare for the production of electric vehicles. The first electric passenger vehicle is expected to roll-off the Cologne production line in 2023, with a second EV model to be built starting in mid-2024.
Ford plans to reach a 600,000 global EV run rate by late 2023 with the following EVs:
• 270,000 Mustang Mach-Es for North America, Europe and China
• 150,000 F-150 Lightnings for North America
• 150,000 Transit EVs for North America and Europe
• 30,000 units of an all-new SUV for Europe, whose run rate will significantly ramp in 2024.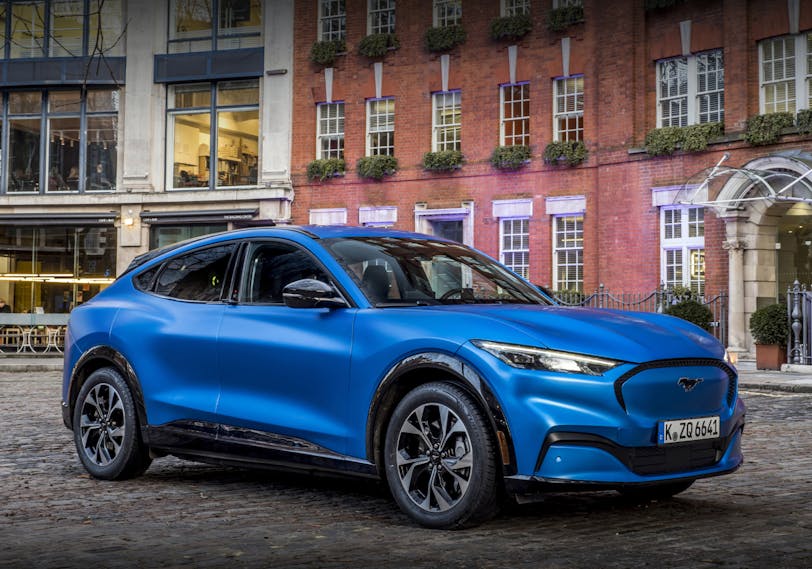 Ford is adding lithium iron phosphate (LFP) cell chemistry to its battery portfolio, alongside its existing nickel cobalt manganese (NCM) chemistry. The company confirmed it has secured 100% of the annual battery cell capacity needed – 60 gigawatt hours (GWh) – to support this 600,000 EV run rate by working with leading battery companies around the globe.  
The company says that for the first time, the majority of consumers who intend to buy a car in the next two years will choose an EV or hybrid vehicle – up 11% from last year and 22% from 2020. Most of that increase is for full EVs.
The company also says that it is working to make EVs accessible to millions, addressing barriers to entry such as charging, cost and improving the EV customer purchase experience.