Fully Charged LIVE 2020 – What to expect this year!
It's nearly time for Fully Charged LIVE, we can't wait to see you all there!
Save the date
On the 30th, 31st October and 1st November, Fully Charged LIVE will land at Farnborough International. 2020 will be the live event's third year, and it's now the biggest electric vehicle and clean technology event in the UK. The DriveElectric team will be there, and we would love to see you there too!
If you haven't come across Fully Charged before, they started life as a YouTube channel called the Fully Charged Show. Fully Charged is now the world's number 1 clean energy & electric vehicle channel hosted by writer, broadcaster and actor Robert Llewellyn, Maddie Moate, Helen Czerski and Chelsea Sexton, you can find out more about them here.
Fully Charged LIVE 2020
NEW VENUE
Fully charged made the decision to move locations to Farnborough for this year's event. Farnborough has a bigger indoor exhibition space, and the area has good public transport links.
LIVE TALKS
If the live sessions are something you're looking forward to, then it's worth noting that the sessions will be different each day. We will update this post with the schedule of the sessions taking place when we know more information.
MORE ELECTRIC CARS THAN YOU CAN SHAKE A STICK AT
Last year there were new electric vehicles to test drive and check out, as expected Tesla's Model 3 had crowds around it all weekend (as well as many other electric cars!). The Peugeot e-208 made it's UK debut, and there were classic cars conversions on display too. We also had the Hyundai Kona Electric on our stand as our prize draw vehicle. For the full low-down on last year's event you can read our write up from Fully Charged Live 2019 on our blog.
This year there is set to be over 150 electric vehicles at the show! We're hoping to see a Volkswagen I.D in the flesh! Fully Charged LIVE is a family friendly event and there will be something for everyone.
Our prize draw competition will be back!
If you attended Fully Charged LIVE 2019 you may have noticed we were giving away a FREE 12 month lease of the Hyundai Kona Electric… and the year before that we gave away a kid size Tesla Model S. DriveElectric prize draws have become an annual tradition at Fully Charged LIVE, so we thought we should stay classic and offer a FREE one year lease again!
MORE DETAILS COMING SOON. Keep checking back on our blog and social channels to find out which electric car could be yours leased FREE for a year!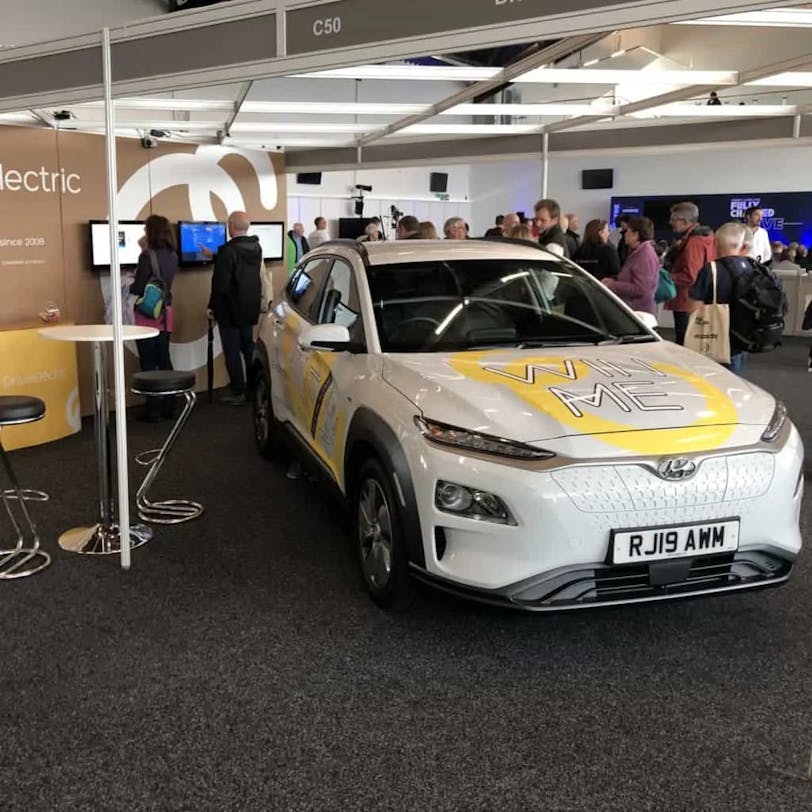 Tickets
SAVE PAPER
E-tickets on smartphones are sufficient to access the show.
PRICING
Standard tickets: Friday £27.50 Saturday £34.50 Sunday £29.50 | Two day ticket £39.50 | Three day ticket £43.50
Concessions (OAPs/Students): Friday £23.38 Saturday £29.33 Sunday £25.08 | Two day ticket £33.58 | Three day ticket £36.97
Patreons: Friday £20 Saturday £20 Sunday £20 | Two day ticket £25 | Three day ticket £30
For individuals that support Fully Charged Show via the PATREONS crowdfunding site, the first two tickets are only £20 per person.
Entry is free for CHILDREN of 15 years and under, as well as for CARERS of disabled visitors.
Take a look at some of our electric car lease special offers...
£2,713.18 Initial rental (ex. VAT)
£3,255.81 Initial rental (inc. VAT)
48 Month term
5000 Annual mileage
Subject to status and conditions + arrangement fee
£301.

46
Business contract hire per month (ex. VAT)
£361.

76
Personal contract hire per month (inc. VAT)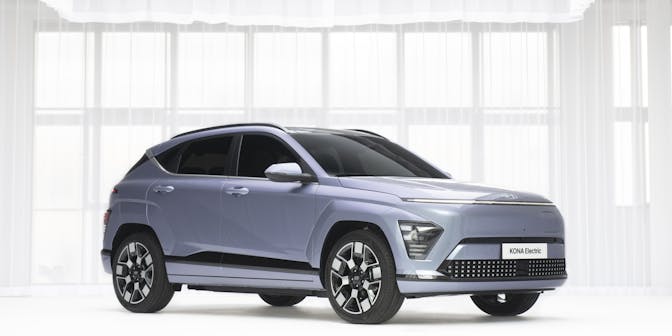 £2,067.67 Initial rental (ex. VAT)
£2,481.20 Initial rental (inc. VAT)
48 Month term
5000 Annual mileage
Subject to status and conditions + arrangement fee
£229.

74
Business contract hire per month (ex. VAT)
£275.

69
Personal contract hire per month (inc. VAT)
£2,728.44 Initial rental (ex. VAT)
£3,274.13 Initial rental (inc. VAT)
24 Month term
5000 Annual mileage
Subject to status and conditions + arrangement fee
£303.

16
Business contract hire per month (ex. VAT)
£363.

79
Personal contract hire per month (inc. VAT)