HiPhi expands into Europe with the opening of a brand experience centre in Oslo
LuxTech EV brand HiPhi has opened its second European hub in Olso, Norway, following its recent Munich hub's opening.
HiPhi has opened a second European 'HiPhi Hub' in Olso, Norway, joining the existing HiPhi Hub in Munich Airport, with further locations throughout Europe due to follow. The HiPhi Hub concept has been rolled out in more than 100 locations in China.
 Visitors to the new HiPhi Hub can experience the HiPhi Z GT, the HiPhi X 'super' SUV and the new HiPhi Y, a luxury mainstream mid-size SUV. The HiPhi Z and HiPhi X are already available to order in Norway and Germany, with the HiPhi Y going on sale before the end of 2023.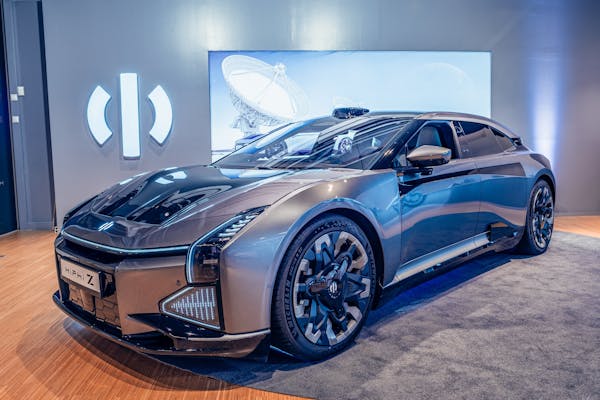 The HiPhi Z is an all-electric luxury GT which first began production in China in 2022. It delivers a maximum output of 494kW via dual electric motors, providing acceleration from 0-62mph in 3.8 seconds. The 120kWh battery offers a potential 344-mile range (WLTP).
The HiPhi X is an all-electric SUV available with four or six seats, featuring no-touch automatic wing-opening doors and programmable headlights which are able to project images or even movies. The HiPhi X's powertrain combines 220kW dual motors front and rear, allowing for a 0-62mph acceleration time of 3.9 seconds. A 97kWh battery pack provides a range of 403 miles in the extended-range versions based on the China light-duty vehicle test cycle (CLTC).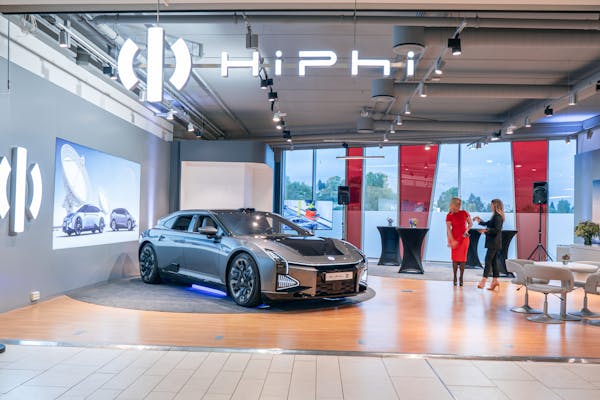 The new HiPhi Y has 'second-generation' no-touch automatic wing-opening doors, the HiPhi Bot robotic arm-mounted infotainment screen, and active all-wheel-steering. The HiPhi Y range consists of Flagship, Long Range, Elite and Pioneer versions. The Long Range HiPhi Y model has a 115kWh battery and a range of up to 502 miles (CLTC), while the standard 76.6kWh battery delivers a range of up to 347 miles (CLTC).
Four-wheel, dual motor versions of the HiPhi Y have peak power of up to 371kW, allowing acceleration from 0-62mph in just 4.7 seconds. Rear-wheel drive single motor versions have peak power of 247kW.
The HiPhi Y has an interior equipped with three screens: a 17-inch OLED centre display, a 15-inch HD front passenger touchscreen, and a 12.3-inch full LCD instrument screen. All models also have a 22.9-inch HD colour heads-up display and a 9.2-inch streaming media rear-view mirror.
Customers in Europe will be able to order a HiPhi Y before the end of 2023, with first deliveries in 2024.
HiPhi is owned by Human Horizons, a company which was only founded four years ago.
Our electric car lease special offers
£2,524.26 Initial rental (ex. VAT)
£3,029.11 Initial rental (inc. VAT)
48 Month term
5000 Annual mileage
Subject to status and conditions + arrangement fee
£280.

47
Business contract hire per month (ex. VAT)
£336.

57
Personal contract hire per month (inc. VAT)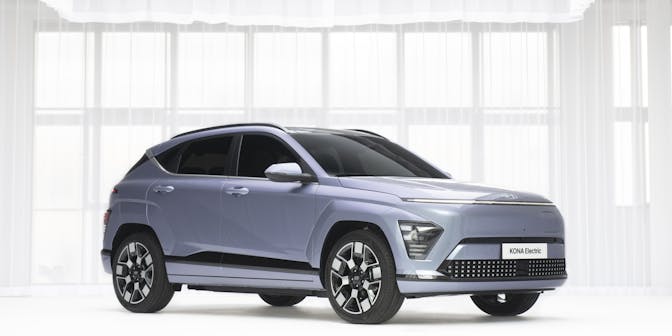 £2,067.67 Initial rental (ex. VAT)
£2,481.20 Initial rental (inc. VAT)
48 Month term
5000 Annual mileage
Subject to status and conditions + arrangement fee
£229.

74
Business contract hire per month (ex. VAT)
£275.

69
Personal contract hire per month (inc. VAT)
£2,676.21 Initial rental (ex. VAT)
£3,211.46 Initial rental (inc. VAT)
48 Month term
5000 Annual mileage
Subject to status and conditions + arrangement fee
£297.

36
Business contract hire per month (ex. VAT)
£356.

83
Personal contract hire per month (inc. VAT)