How much does it cost to charge an electric car?
One of the major benefits of switching to an electric vehicle is waving goodbye to filling stations and pumping gallons of pricey petrol or diesel into your car. Though there are of course still costs involved in charging an electric car up, as well as for things like home charging points. So, how much does it cost to charge an electric car, and how does this compare to a petrol or diesel vehicle?
How much to install electric car charging point?
Without a home charging point, you probably won't find an electric vehicle (EV) to be cost-effective. Thankfully, there are plenty of subsidies out there which can enable you to get a home charger either for free or for a reduced cost. Subsidies include government grants of £500 from the Office for Zero Emission Vehicles (OZEV) and certain manufacturers offering to provide and install your charging point for free when you buy one of their cars. Some energy providers have also offered free or discounted home charging points for their customers in recent months.
Earlier this year the eligibility criteria for the OLEV home charger grant changed and now only applies to the installation of a 'smart' charger.  Previously electric car owners could apply for this grant for up to 75% of the total cost of a 'smart' or 'dumb' home charge point (capped at £500).
Smart chargers can cost around £1,000 to buy outright, although with a grant this cost would be halved to around £500.  Dumb chargers are still available to buy although we would recommend future-proofing yourself with the additional functionality of a smart charger.
How much does it cost to charge an electric car at home?
Charging up at home is always the cheapest and most convenient way to replenish your EV's battery level, and this is why 90% of electric car owners charge their vehicles on their own property. If you're wondering about the cost of charging electric cars in the UK your energy provider will have a say in this.
The average cost of electricity is currently 34p per kWh (you can find out what your electricity tariff's unit cost is by checking your energy bill). Using a Nissan Leaf, as an example, the full cost of charging your vehicle at home would be £13.60.
Although some people with economy 7 electricity tariffs do already make the most of cheap overnight electricity to charge their electric cars, there has also been a recent emergence of EV charging tariffs. These new tariffs are available exclusively to electric car and van drivers. They offer incredibly lower costs of off-peak electricity, which can reduce your motoring costs dramatically, cutting charging costs in half in some cases.
Fluctuating energy prices within a tariff could lead you to think it's too complicated to work out how much it costs to charge an electric car, this simply isn't the case. Especially as you can program your car to only charge up between certain times, perfect for leaving it plugged in overnight to charge when your carefully chosen tariff kicks in.
As we did with the Nissan LEAF example above, to work out the cost of a full charge multiply your car's battery capacity by the cost of electricity. So looking at another example; for a car such as the Tesla Model 3 RWD, which has a 57.5kWh battery, if you're paying on average 34p per kWh for electricity, it only costs £19.55 to completely charge up (57.5 x 0.34 = £19.55). Considering that this Model 3 has a combined real world range of around 235 miles per charge, it's much more economical to run than filling up your tank at the petrol station and could save you thousands of pounds in fuel costs if you cover many miles each year.
Fuel cost savings made when switching from a petrol to electric car:
*calculated based on assumed cost of 17.5p per mile in combustion engine vehicle, & 3.5p electric price per mile (i.e.: pure electric car home charging)
Cost of charging an electric car at public charging stations in the UK
The major questions people who don't have electric cars often wonder about are how long it takes, and how much it is to charge an electric car at public charging points. Motorway service stations usually offer rapid charging facilities which can boost your battery level from zero to 80% in just half an hour, although you will have to pay for this service. To find your nearest rapid chargers take a look at Zap Map. Search their site to locate charging points across the UK or downloaded the Zap Map app for use on the go. Their handy route planner will help you find charge points when driving further afield.
You could use most public charging points free of charge in the past, stemming from an effort to get more people on board with electric vehicles. Some of these remain, and some places such as hotels, shops, shopping centres and supermarkets may still offer free charging. You'll usually have to pay though, with the cost varying between regional and national providers.
As a ballpark figure, you can expect to pay around £1.30 – £3.90 per hour for fast (7-22kW) charging points. However, if you need more juice as quickly as possible, you'll probably want a rapid charger (50kW+) which could cost £12.50 per hour.
Going back to our Nissan LEAF with a 40kWh battery, the table below shows that a public rapid charge could cost £10 for a full charge.
Going back to our Nissan LEAF with a 40kWh battery, the table below shows that a public rapid charge could cost £10 for a full charge.
Home vs. public charging costs:

Home
(average UK electricity tariff)

Home
(with EV Friendly Tariff)

Fast (7-22kW)

Rapid (50kW)

Cost / kWh

0.14p / kWh

£0.05 /kWh

£0.18 /kWh

£0.25 / kWh

Cost to charge (0-100% battery capacity)

£5.60

£2.00

£7.20

£10.00
There are several different costing structures used by charging providers. Some providers charge a flat rate for a charging session, for example £8 per charging session for IONITY, other providers might charge £3 for 45 minutes of charging, plus a cost for each kWh of electricity used, which could be something like 15p. Other providers only charge for the electricity you use as in the public charging examples in the table above.
With multiple providers offering different ways to pay, including through subscriptions, apps, swipe cards and more, how often you need to use public charging points can shape the way you decide to pay for them. As well as route planning Zap Map also provide super helpful information to find public charging points that work for you. When planning a public charge stop check their live map via the app or website to find out who the charge point provider is, and for an indication of how to access their network (i.e: membership cars, app, debit card), Zap Map will also provide an indication of charging costs.
Public charging might seem complicated at first, and ideally, we would like it to be simpler! But as we mentioned in our charging an electric vehicle guide, the best thing to do is to find a charging network or two that covers the area you want to charge in and you find simple to use and stick with them. You don't need to know how to use all the networks!
Electric car charging at work
The ability to plug in at work can be a great incentive for many people to go electric (or switch employers! Did we mention we have a staff charge point at DriveElectric HQ?!), especially when charging points are free to use. You may not need to charge up at work if you don't have a long commute, but it can be crucial if you travel long distances to your job. Or if you spend a lot of time on the road, the chance to plugin when you're back at base for a while could prove to be the difference between whether an EV is a viable option or not.
The UK government offers grants through the Workplace Charging Scheme, where businesses, charities and local authorities can claim 75% of installation costs attached to charging points, with a maximum of £500 per socket and for up to 20 charge points. What's more, employees can also claim 4p per mile when they drive a pure electric company car for business, using the annual equivalent rate to repay the cost of electricity at 4p per mile if they drive their company car privately.
There could be further savings for businesses and individuals who use their EV for things like meetings and sales pitches, plugging in when they park up. As well as keeping you on the road for as long as you need to be when you return, you could also save on parking charges to boot if this applies to you as some places offer free EV parking.
If you're an employer, free workplace charging is a great perk to offer employees and can help with staff retention, your corporate and social responsibility (CSR) goals, and can encourage electric vehicle uptake amongst workers too.
Do electric vehicles pay road tax?
If you're asking yourself is there road tax on electric cars, you may be pleasantly surprised to hear the answer is no. As Vehicle Excise Duty is based on CO2 emissions, fully electric cars, also known as Battery Electric Vehicles (BEVs) or Electric vehicles (EVs) for short, attract zero road tax because they emit 0g of Co2/km.
They are also exempt from London's Ultra Low Emission Zone and Congestion charges. However, new BEVs with a list price of more than £40,000 attract a premium rate of £320 Vehicle Excise Duty for the first five years.
How much does it cost to replace electric car batteries?
With fewer moving parts, electric cars are usually much more reliable than cars with combustion engines and generally need much less maintenance over their lifetime as a result. As with anything though, things can go wrong. Replacing EV batteries, can be a concern in terms of price, and is something we get asked about a lot. It's true that in the early days of electric cars (2009-11) battery failure was a major concern, and no one knew how batteries would perform. 10 years on we know that concerns over electric car batteries isn't the issue it was thought to be.
If you're worried about what the electric car battery replacement cost is, the first thing you should do is check whether the car you have or are interested in comes with a manufacturer warranty on the battery. If your battery is under warranty and not performing, you shouldn't have to pay for the replacement.
If there's no warranty or you have to cover the cost for another reason, you can expect to pay something in the region of £5,000 for a new power unit in a Nissan Leaf. Most manufacturers expect batteries to last for at least 10 years and up to 20 years though, putting anywhere up to 100,000-200,000 miles on the clock. With brands such as Tesla offering eight-year warranties.
The Renault Zoe is available in a 'leased battery' option, where you pay a monthly fee and receive a new battery if the performance level drops. In our experience batteries don't fail, and we don't offer vehicle leasing on Zoe's that have leased batteries.
How much does it cost to lease an electric car?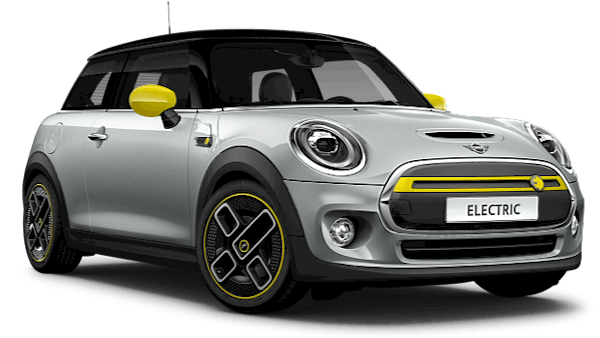 While electric cars are generally a little more expensive in terms of their lease price compared to a similar petrol or diesel model, they can work out much cheaper once you consider savings on fuel, maintenance and employers' National Insurance.
With the explosion of new EV models that's happened over the last few years set to continue, greater competition will only serve to increase choice and bring prices down even more.
Are electric cars cheaper to own?
Do you really save money with an electric car? Looking at the cost of charging an EV compared to filling up a petrol or diesel car the answer is yes.
Electric cars can work out much cheaper than their petrol/diesel counterparts once you consider savings on fuel, maintenance and employers' National Insurance
According to energy efficiency website Sust-it, a modern Volkswagen Golf with a 1.4-litre petrol engine will cost approximately 11p per mile to run, while this drops to around 9p per mile with a 1.6-litre diesel. Meanwhile, this figure comes in well under 4p per mile for a Volkswagen eGolf.
The more you drive the greater your fuel savings will be when you switch to electric. The below table shows the estimated fuel savings a driver would make in a 100% electric Volkswagen eGolf vs its petrol and diesel counterparts.
Miles driven annually

VW Golf (Petrol)

11p / mile

VW Golf (Diesel)

9p /mile

VW eGolf (electric)

3.5p /mile

Fuel Savings

(electric vs diesel)
Yes, there are some setup costs to consider, like installing a home charge point, but with significant savings to be found on fuel costs and the positive impact you can have on the environment, the cost savings of charging an electric car could be another major factor in your decision to make the switch. If you want to learn more about recharging an EV battery, don't miss our handy guide on charging an electric vehicle.
Take a look at some of our electric car lease special offers...
£2,713.18 Initial rental (ex. VAT)
£3,255.81 Initial rental (inc. VAT)
48 Month term
5000 Annual mileage
Subject to status and conditions + arrangement fee
£301.

46
Business contract hire per month (ex. VAT)
£361.

76
Personal contract hire per month (inc. VAT)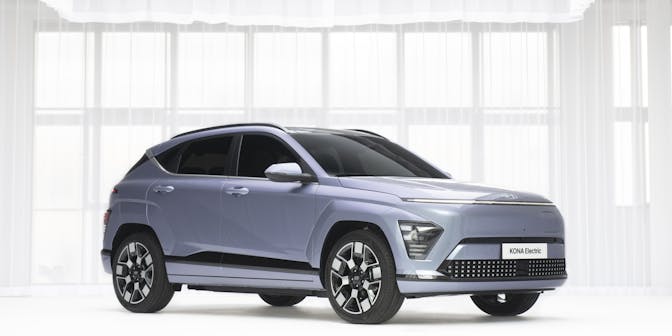 £2,067.67 Initial rental (ex. VAT)
£2,481.20 Initial rental (inc. VAT)
48 Month term
5000 Annual mileage
Subject to status and conditions + arrangement fee
£229.

74
Business contract hire per month (ex. VAT)
£275.

69
Personal contract hire per month (inc. VAT)
£2,728.44 Initial rental (ex. VAT)
£3,274.13 Initial rental (inc. VAT)
24 Month term
5000 Annual mileage
Subject to status and conditions + arrangement fee
£303.

16
Business contract hire per month (ex. VAT)
£363.

79
Personal contract hire per month (inc. VAT)