The new IONIQ 5 N undergoes winter testing to hone its drifting ability
Hyundai's New IONIQ 5 N High-performance EV prototype conquers extreme winter environment in -30° Celsius North.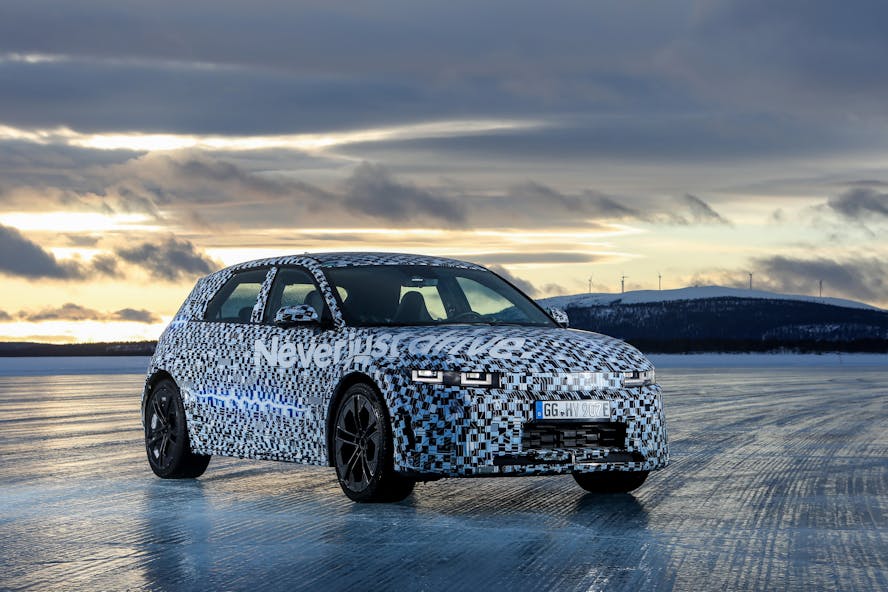 Due to debut in July 2023, the IONIQ 5 N will be all-wheel-drive, and Hyundai says that it will "signal a shift in brand evolution with a new line-up of high-performance electric vehicles".
The IONIQ 5 N combines the EV's Electrified-Global Modular Platform (E-GMP) with N's motorsport-developed technologies. The car is currently undergoing winter testing on low-grip icy surfaces in sub-zero (-30°C) temperatures at the Hyundai Mobis Proving ground in Arjeplog, Sweden. Hyundai says that the EV's dual-motor chassis will benefit from knowledge gained from the all-surface AWD capabilities demonstrated by the Hyundai i20 N WRC Rally 1 car in Sweden.
In fact, the IONIQ 5 N will be the first N brand production vehicle with all-wheel drive, technology that has been developed since 2015 through competition in the World Rally Championship. Over eight years of WRC participation, Hyundai has won two world championships.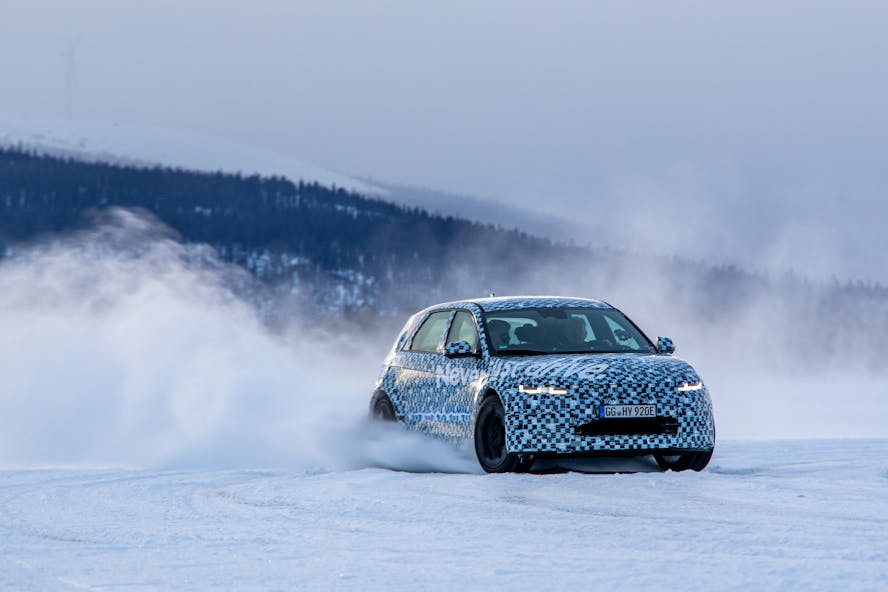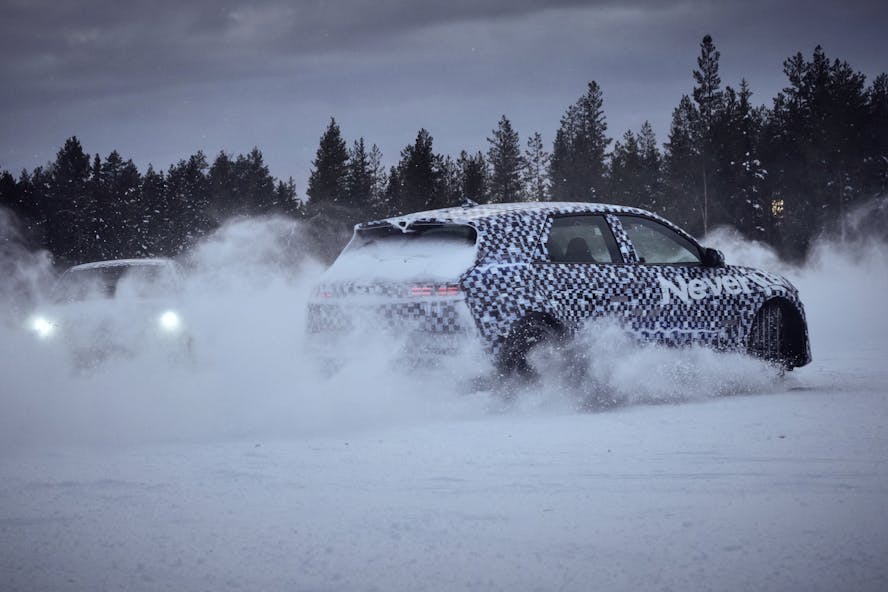 The IONIQ 5 N will feature 'N Drift Optimizer', which integrates front and rear torque distribution, torque rate, suspension stiffness, steering effort, and the e-LSD (electronic-Limited Slip Differential) system to create a driving mode dedicated to drifting.
The e-LSD is specifically tuned for the IONIQ 5 N, with the electronic control unit monitoring input from wheel sensors to accurately identify when a certain wheel needs extra torque to enhance overall vehicle grip. The e-LSD improves handling during cornering and high-speed driving on the racetrack as well as during driving conditions such as ice and deep snow and provides quicker responses and accuracy for the faster-reacting torque delivery of EVs compared to ICE vehicles.
The IONIQ 5 N also uses N Torque Distribution which is optimized for different drive modes, allowing the driver to select the torque level for both front and rear wheels. N Torque Distribution and e-LSD work together to distribute power to all four wheels in varying ratios and are specifically designed for EVs.
Our electric car lease special offers
£2,713.18 Initial rental (ex. VAT)
£3,255.81 Initial rental (inc. VAT)
48 Month term
5000 Annual mileage
Subject to status and conditions + arrangement fee
£301.

46
Business contract hire per month (ex. VAT)
£361.

76
Personal contract hire per month (inc. VAT)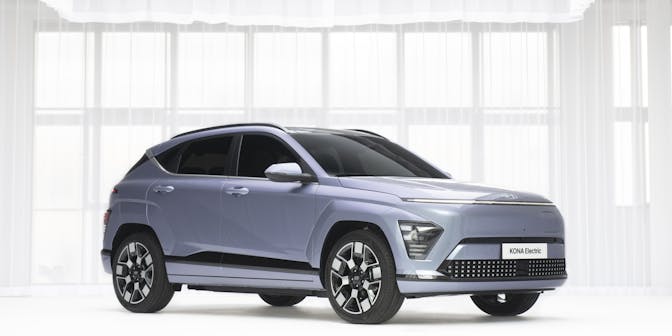 £1,951.79 Initial rental (ex. VAT)
£2,342.15 Initial rental (inc. VAT)
48 Month term
5000 Annual mileage
Subject to status and conditions + arrangement fee
£216.

87
Business contract hire per month (ex. VAT)
£260.

24
Personal contract hire per month (inc. VAT)
£2,728.44 Initial rental (ex. VAT)
£3,274.13 Initial rental (inc. VAT)
24 Month term
5000 Annual mileage
Subject to status and conditions + arrangement fee
£303.

16
Business contract hire per month (ex. VAT)
£363.

79
Personal contract hire per month (inc. VAT)