MAHLE Powertrain opens two new battery testing facilities
Electric vehicles are fast becoming the main form of personal transport. But all of that increased demand far outstrips the availability of battery testing facilities, thankfully MAHLE Powertrain has just opened two brand new sites that should ease the pressure.
In the heart of Northampton, MAHLE cut the ribbon two state-of-the-art facilities. It's the result of a £15m investment procured over the last five years, including £3.6m of funding from the UK Government, that will further bolster the UK's reputation as a leading R&D hub for the future of electrified travel.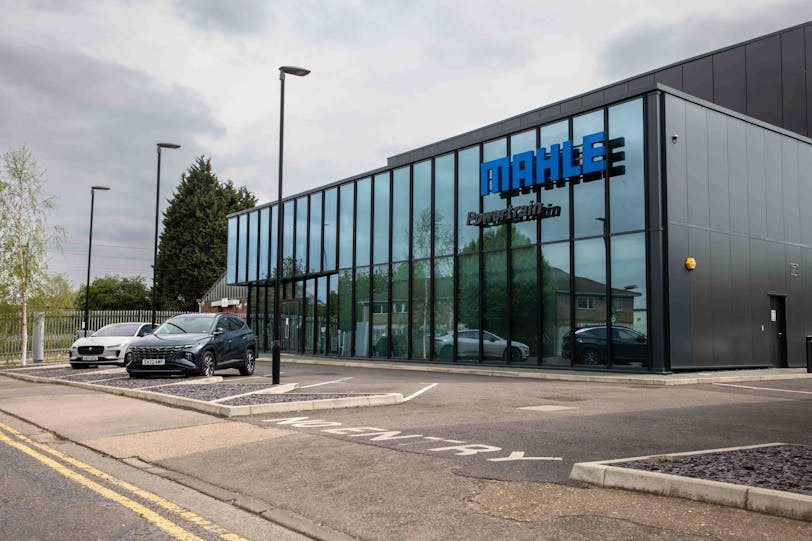 What will the facility be used for?
Clients wishing to employ MAHLE for their services will have access to a plethora of development processes. Dubbed the 'VDC' - Vehicle Development Centre - manufacturers are able to test their vehicles in a variety of conditions and circumstances. The facility can accommodate both two-wheel-drive and four-wheel-drive too, all the way up to 155mph.
Often, large manufacturers are required to ship their vehicles over extensive distances to engage in required testing. The Arctic Circle is a popular choice for many high-end OEMs to show off their upcoming models, such as the Rimac Nevera and the Rolls-Royce Spectre.
But they won't need to any longer. Thanks to MAHLE's new facility, manufacturers will be able to travel to the modest drizzle of Northampton for all of their extreme temperature testing. The VDC is capable of putting the latest models through the gruelling heat of the Sahara desert or freezing sub-zero bite of the Arctic. Technicians are able to replicate extreme temperatures from around the world, from -40°C all the way up to 60°C.
It's not just temperatures either. Specific environments can also be replicated. The VDC can replicate a tropical rainforest, ranging the humidity between 10-80%. Or, the high-pressure experienced at altitude - the equivalent of being 16,400ft high.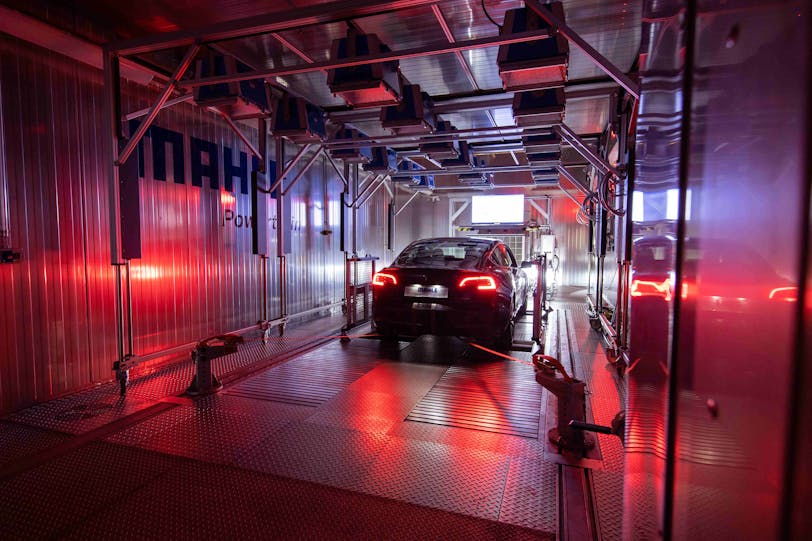 Future of battery tech
The new battery testing facility also utilises the future of battery tech - Vehicle-to-Grid. In collaboration with the National Grid, MAHLE is able to internally develop and test battery packs without an amp of electricity being wasted.
As is used in vehicles such as the Nissan Leaf, this technology allows MAHLE to return electricity back into the grid wherever possible. The result is an eco-conscious approach to developing eco-conscious technology.
Finally, the test facility has its own dedicated substation and unique National Grid connection, resulting in the ability to test battery packs of up to 1MW (1,000kW). Although it's currently only a few, very select, electric vehicles shipping with battery packs a quarter of this size - EV technology is one of the most rapidly advancing scientific fields in the modern world. MAHLE's ability to test 1MW battery packs is simply future-proofing. Future-proofing for a future that may not be that far away.