Mercedes-Benz EQE SUV promises up to 366 miles of electric range
The EQS SUV, a brand-new seven-seater by Mercedes, is described as luxurious, beautiful, and energetic. As it should be!
The Mercedes-Benz EQE SUV has been revealed, along with its higher performance AMG variant, the Mercedes-AMG EQE SUV.
The Mercedes-Benz EQE SUV will be available in three trim levels: the EQE 350+ (rear-wheel drive), EQE 350 4MATIC and the EQE 500 4MATIC (both all-wheel drive).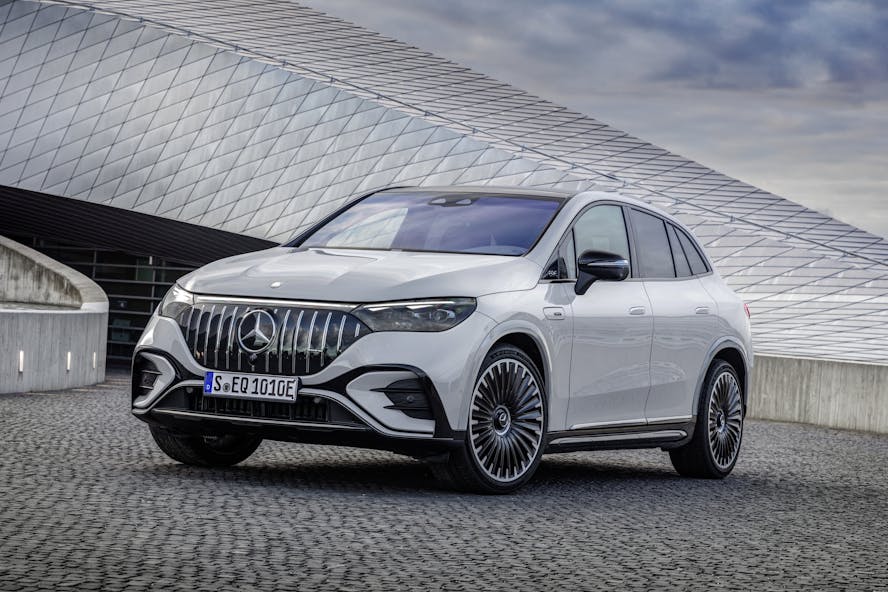 The Mercedes-AMG EQE SUV will be available as two models, the Mercedes-AMG EQE 43 4MATIC+ and the Mercedes-AMG EQE 53 4MATIC+.
The EQE SUV will offer an electric driving range of up to 366 miles in the case of the EQE 350+, and will be able to charge at up to 170 kW.
The EQE 500 4MATIC will generate 858 Nm of torque (and the AMG version will produce up to 687 hp of power).
You'll be able to tow up to 1,800 kg if you opt for the 4MATIC (ie. all-wheel drive) model, or 750 kg for the EQE 350+.
The EQE SUV has an underbody with various aerodynamic details which contributes to a Cd value from 0.255, which is impressive for an SUV.
The EQE SUV has a heat pump as standard. The waste heat from the electric drive (inverter and electric motor) and also the high-voltage battery can be used to heat the interior. This reduces the draw on battery power for the heating system, so increasing the range.
EQE SUV drivers can use Mercedes me Charge, as well as the Plug & Charge function.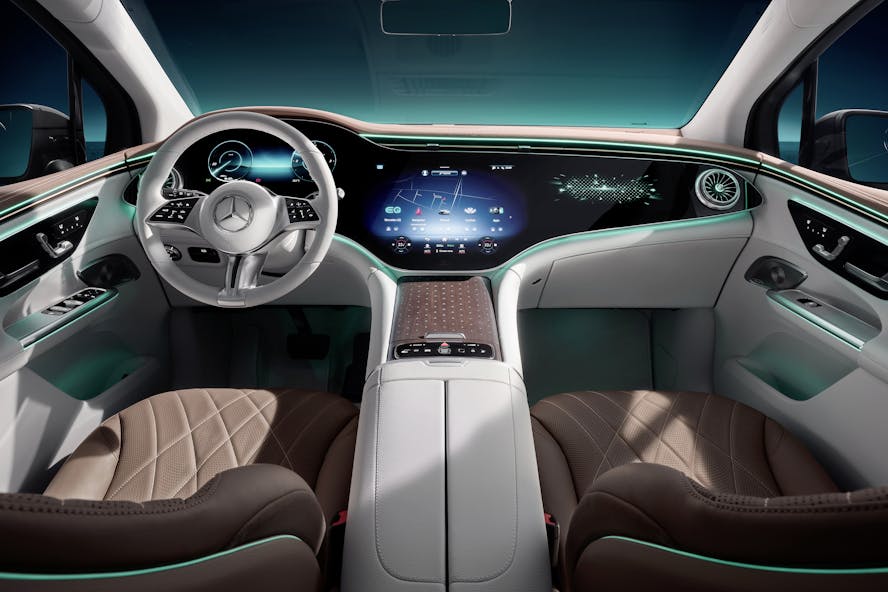 The Mercedes-Benz EQE SUV will be available with the MBUX Hyperscreen. This is a screen (actually three screens merged together) which stretches the entire width of the dashboard, and Mercedes claims that it minimises the need to press lots of sub-menus on the screen (presumably inspired by the Honda e).
Another option is AIRMATIC air suspension with continuously adjustable damping and the ability to raise the suspension to increase ground clearance. A rear axle steering system with a maximum steering angle of 10 degrees is also available as an option.
Production of the EQE SUV will start at the Mercedes-Benz plant in Alabama in December 2022 with a nearby battery factory supplying the batteries for this model as well as for the EQS SUV.
Take a look at some of our electric car lease special offers...
£2,713.18 Initial rental (ex. VAT)
£3,255.81 Initial rental (inc. VAT)
48 Month term
5000 Annual mileage
Subject to status and conditions + arrangement fee
£301.

46
Business contract hire per month (ex. VAT)
£361.

76
Personal contract hire per month (inc. VAT)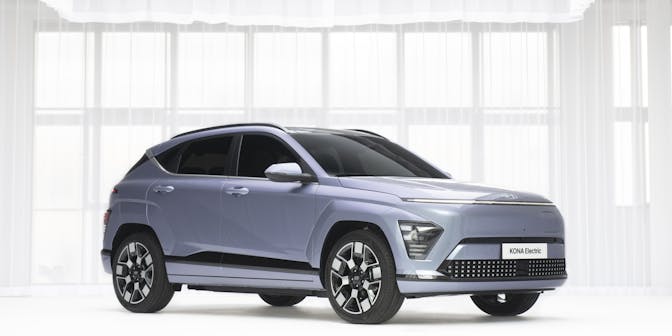 £1,951.79 Initial rental (ex. VAT)
£2,342.15 Initial rental (inc. VAT)
48 Month term
5000 Annual mileage
Subject to status and conditions + arrangement fee
£216.

87
Business contract hire per month (ex. VAT)
£260.

24
Personal contract hire per month (inc. VAT)
£2,728.44 Initial rental (ex. VAT)
£3,274.13 Initial rental (inc. VAT)
24 Month term
5000 Annual mileage
Subject to status and conditions + arrangement fee
£303.

16
Business contract hire per month (ex. VAT)
£363.

79
Personal contract hire per month (inc. VAT)