MG MG4 EV to debut in September
The MG Motor company has finally released images of the upcoming MG4 - the latest EV from the historic British carmaker.
Everything we know about the MG MG4
Whilst the MG ZS remains one of the most affordable and practical EVs on the market, its somewhat lacklustre styling has turned some eco-conscious consumers away. The MG4 remedies that.
An aggressive, angular front end gives the MG4 a more purposeful look, matching the design intentions behind the vehicle. MG has chosen to opt for a rear-wheel drive powertrain, which should eliminate the 'torque steer' that many EVs suffer from.
The issue that many EVs face is how to handle the instant power that's delivered by an electric motor. In front-wheel drive electric vehicles, the two front wheels have to do all of the steering as well as put the power down on the road. This can sometimes lead to torque steer. In rear-wheel drive EVs, the front wheels just have the job of steering, whilst the rears put the power down.
Not only will the MG4 be fitted with rear-wheel drive, but it will also have a perfect 50:50 weight distribution. That means as much weight over both the front and the rear axles. The result is better handling and a smoother ride.
Power wise, MG will fit the MG4 with battery packs ranging in size. The smallest will be 51kWh with the largest pack storying 64kWh. These are small but mighty, offering official WLTP range figures between 218 - 281 miles from a single charge, respectively.
However, MG seems just as excited to promote the MSP platform that the MG4 is based on.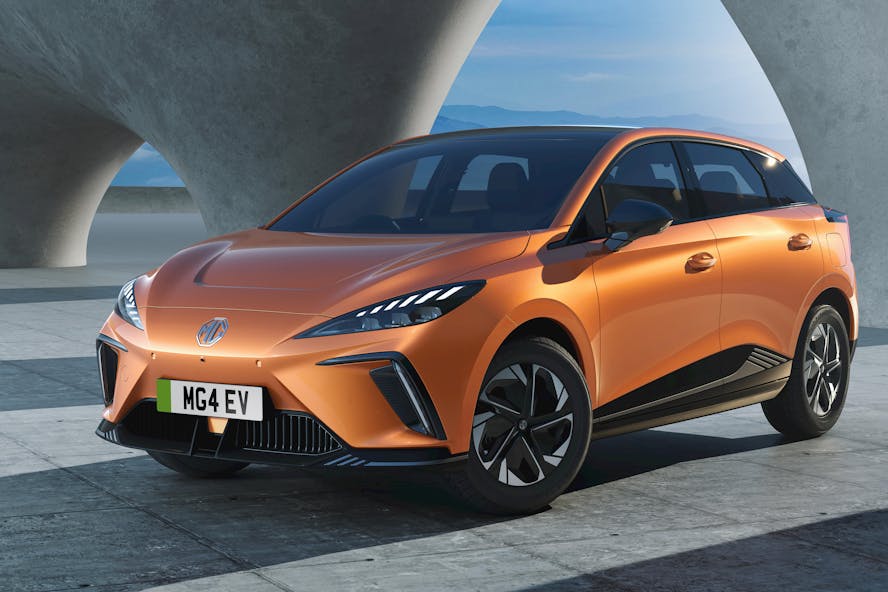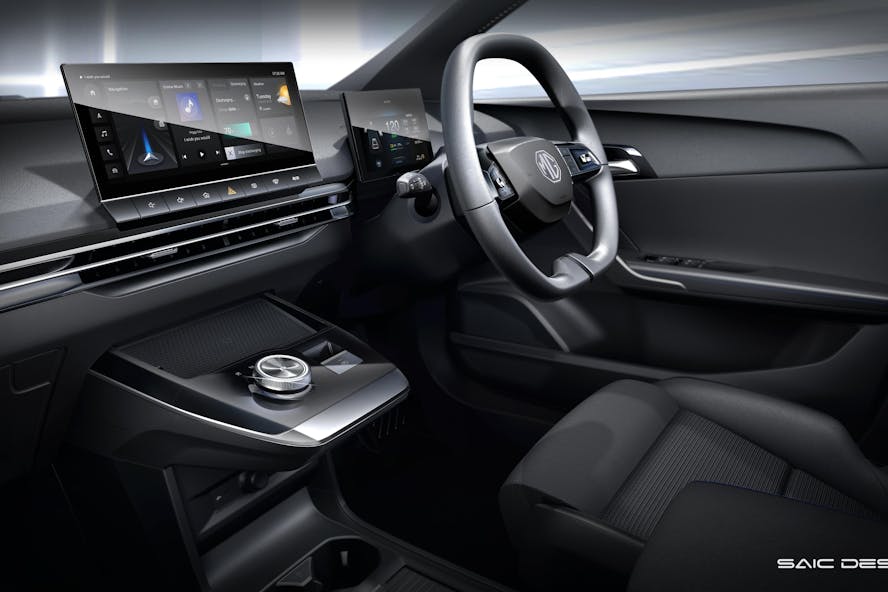 MG's MSP Platform
To keep costs of EVs to a minimum many manufacturers are creating dedicated platforms to refine the manufacturing process. MG's answer to this is the Modular Scalable Platform (MSP).
The MSP will be utilised by MG to produce its next array of electric vehicles. The manufacturer says this could be anything from hatchbacks to sports cars - an exciting insight to what might be on the all-electric horizon.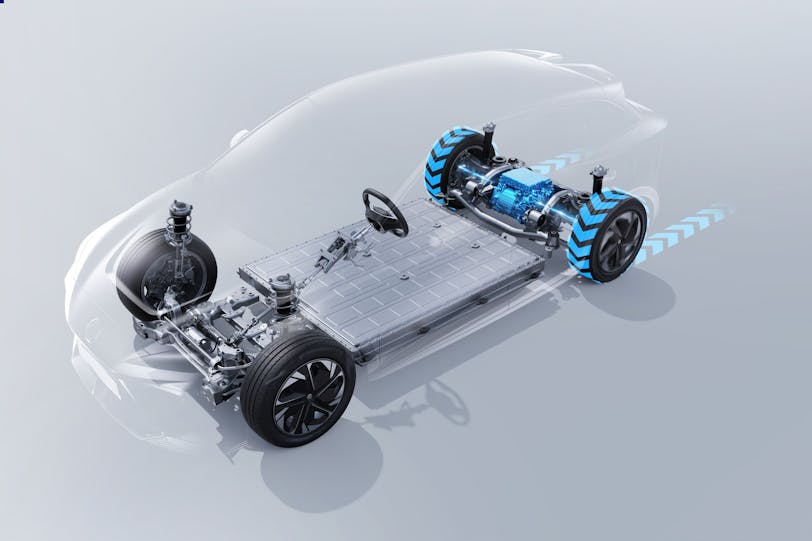 MG plans to be in it for the long-haul too. The MSP is future-proofed, incorporating battery-swap technology and Over-the-Air updates to keep models updated throughout their lifecycle. It seems then, that the MG4 is just the beginning of an all-electric MG landscape.
Specs and pricing for the MG4 haven't been released by MG yet, but be sure to sign up to our newsletter to keep in the loop. In the meantime, why not have a look at our best leasing deals below?