Nissan Hyper Urban revealed, the first of a series of new all-electric concepts
Nissan showcases V2G enabled compact concept EV
Nissan was a pioneer with electric cars, bringing the LEAF to market in the UK back in 2010. There was then a long wait until Nissan's next EV, the Ariya, was launched in 2022. However the brand is now going all-out on electric cars, introducing 19 EVs globally by 2030 – the date by which the company will only be selling all-electric cars in Europe (five years ahead of the UK's delayed ICE ban).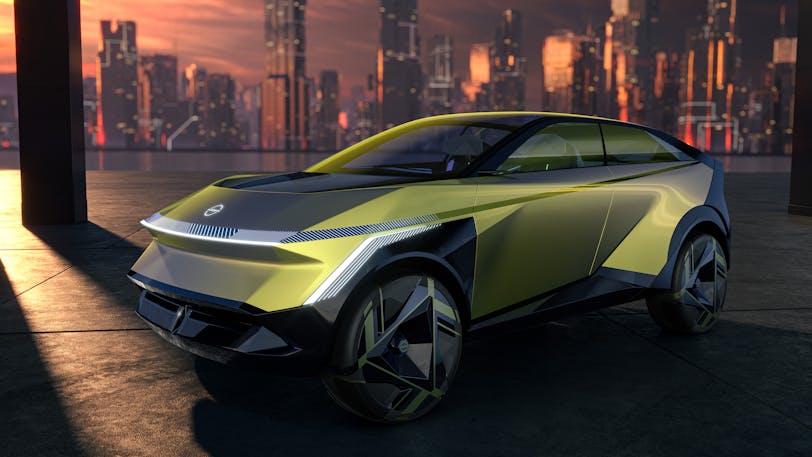 The first of a number of new EV concepts to be revealed in digital form in advance of the Japan Mobility Show in Tokyo, which starts on 25 October, is the 'Hyper Urban'.
The Nissan Hyper Urban features front and rear scissor doors which open to reveal front seats which can collapse and fold into the rear seats, creating what Nissan describes as "a sofa-like, private relaxing space".
Aside from the angular styling and wide stance, Nissan sees the Hyper Urban as being integral to the home energy ecosystem. The concept features vehicle to grid (V2G) capability, allowing it to charge at times of low electricity costs and provide power back to the home during peak periods, so resulting in energy cost savings, as well as reducing strain on the power grid. V2G also allows the vehicle to contribute surplus power to the grid, enabling the owner to earn money in the process. The driver doesn't need to worry about the details of when the car should be taking charge or returning charge because the Hyper Urban concept has an Intelligent Charging Management System which can control how the V2G technology works.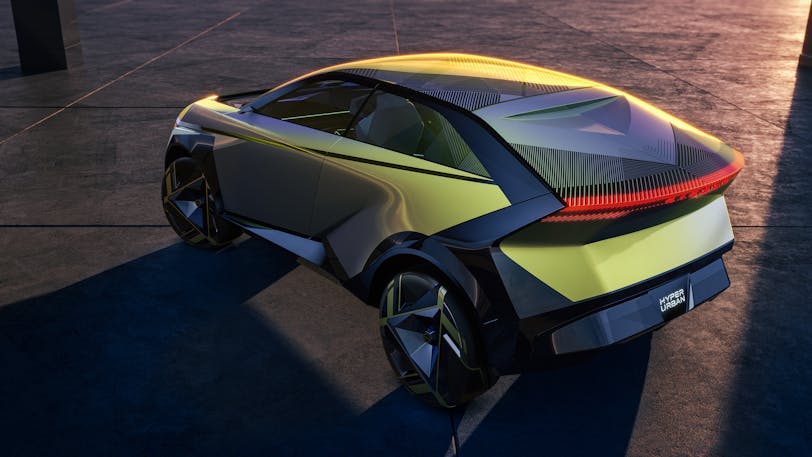 The Nissan Hyper Urban features over-the-air updates to enable owners to benefit from software updates in order to encourage them to keep the car for longer. However the Hyper Urban can also be refreshed with hardware updates – for example owners can swap the instrument panel for a new one with the latest technology. Enabling the car to be kept longer by allowing regular updates is more sustainable.
Watch out for more EV concepts from Nissan in the run up to the Japan Mobility Show.
Our electric car lease special offers
£2,713.18 Initial rental (ex. VAT)
£3,255.81 Initial rental (inc. VAT)
48 Month term
5000 Annual mileage
Subject to status and conditions + arrangement fee
£301.

46
Business contract hire per month (ex. VAT)
£361.

76
Personal contract hire per month (inc. VAT)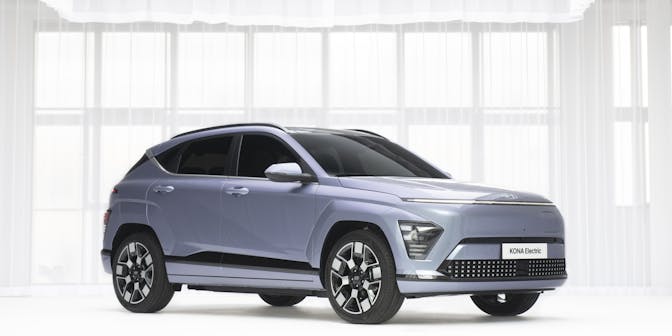 £2,067.67 Initial rental (ex. VAT)
£2,481.20 Initial rental (inc. VAT)
48 Month term
5000 Annual mileage
Subject to status and conditions + arrangement fee
£229.

74
Business contract hire per month (ex. VAT)
£275.

69
Personal contract hire per month (inc. VAT)
£2,728.44 Initial rental (ex. VAT)
£3,274.13 Initial rental (inc. VAT)
24 Month term
5000 Annual mileage
Subject to status and conditions + arrangement fee
£303.

16
Business contract hire per month (ex. VAT)
£363.

79
Personal contract hire per month (inc. VAT)