Breakthrough Nyobolt battery technology charges an EV battery in only six minutes
Nyobolt has introduced its ground-breaking Nyobolt EV, which will go into production in early 2024 and will use Nyobolt's new advanced battery technology to fully charge in just six minutes.
An EV battery that can be recharged in just six minutes has been revealed by Nyobolt.
Revolutionary battery chemistry allows this speed of charging, repeatedly, without long-term degradation to the battery.
The Cambridge-based company has showcased a 35 kW battery in a Lotus Elise-based EV, giving a range of up to 155 miles. The car is capable of charging at over 1,600 mph, more than double the rate of the fastest-charging cars on the road today.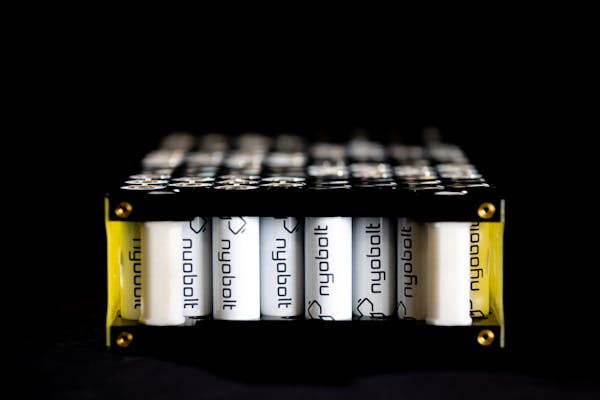 A key outcome of Nyobolt's charging breakthrough is that it should allow EVs to feature smaller batteries, which will therefore be lighter, so making EVs lighter – something that is desperately needed (Nyobolt's EV weighs closer to one tonne than two tonnes). With smaller, lower-cost batteries, the cost of EVs could also come down. And fewer precious metals will be required for the battery.
Nyobolt has tested its lithium-ion battery technology over more than 2,000 fast charge cycles without significant performance loss.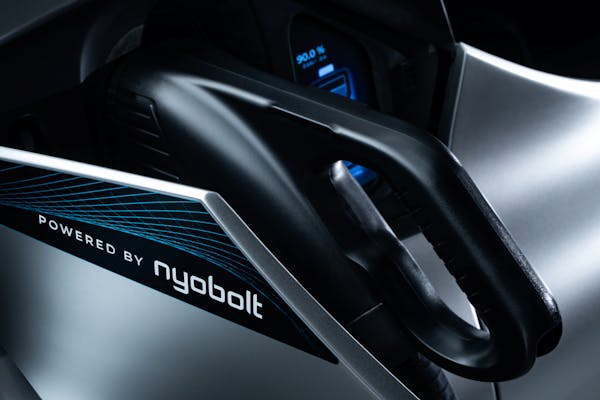 The battery technology – featuring new materials, cell designs, efficient software control and power electronics – can also be used in larger EVs, or even trucks and buses, which could be charged in a few minutes when 1 MW chargers become available.
Nyobolt's EV was designed by Julian Thomson, who designed the original Lotus Elise in 1994, in partnership with design and engineering business CALLUM. A founding member of CALLUM is Ian Callum CBE, responsible for the design of cars including the Aston Martin Vanquish, Vantage and DB9, and Jaguar F-Type, F-PACE, XJ and I-PACE. The Lotus Elise was of course also the base for the original Tesla Roadster.
Nyobolt's new battery technology will go into production in early 2024 and is capable of immediate application and rapid scale-up.
Nyobolt was co-founded in 2019 by Professor Dame Clare Grey DBE, FRS and CEO Dr Sai Shivareddy.
Our electric car lease special offers
£2,713.18 Initial rental (ex. VAT)
£3,255.81 Initial rental (inc. VAT)
48 Month term
5000 Annual mileage
Subject to status and conditions + arrangement fee
£301.

46
Business contract hire per month (ex. VAT)
£361.

76
Personal contract hire per month (inc. VAT)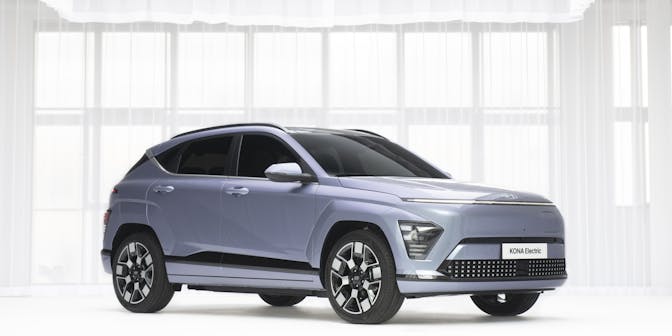 £1,951.79 Initial rental (ex. VAT)
£2,342.15 Initial rental (inc. VAT)
48 Month term
5000 Annual mileage
Subject to status and conditions + arrangement fee
£216.

87
Business contract hire per month (ex. VAT)
£260.

24
Personal contract hire per month (inc. VAT)
£2,728.44 Initial rental (ex. VAT)
£3,274.13 Initial rental (inc. VAT)
24 Month term
5000 Annual mileage
Subject to status and conditions + arrangement fee
£303.

16
Business contract hire per month (ex. VAT)
£363.

79
Personal contract hire per month (inc. VAT)