Ora release details for their debut EV - the 'Funky Cat'
Chinese manufacturer Great Wall Motors (GWM) is re-entering the UK market with its all-electric Ora sub-brand. The First Edition Ora - dubbed the 'Funky Cat' - is due in Autumn.
Making its hotly anticipated UK debut at Fully Charged LIVE in April, the Ora Cat is aiming to take a slice of the compact EV market. With its closest rivals being the likes of the Volkswagen ID.3, Vauxhall Corsa-e and Peugeot e-208, the all-new EV may need to get its claws out.
Ora 'Funky Cat' Price & Specs
The 'Funky Cat' First Edition starts from just £30,495 (after the Plug-in Car Grant), which is a very competitive price-point for an all-electric hatchback of this spec.
It comes fitted with a 48kW battery, offering a very respectable 193 miles of range (according to WLTP figures). Ora bosses claim this choice of battery size was to offer customers a happy medium between a decent range and an accessible price-point.
It's a great deal, especially when considering all the tech that comes as standard.
Adaptive Cruise Control keeps motorway driving as easy as possible, 360-degree cameras allow a complete view of the exterior and a reversing camera to aid in tricky parking. LED headlights also come as standard, offering a far superior view of the road than traditional bulbs. 18" alloy wheels also add to the look of the car.
After consulting with the burgeoning Ora Cat car community, the automaker decided on 4 distinct colourways: Nebula green, Aurora green, Starry black and Mars red - all of which are also available with a contrasting black or white roof.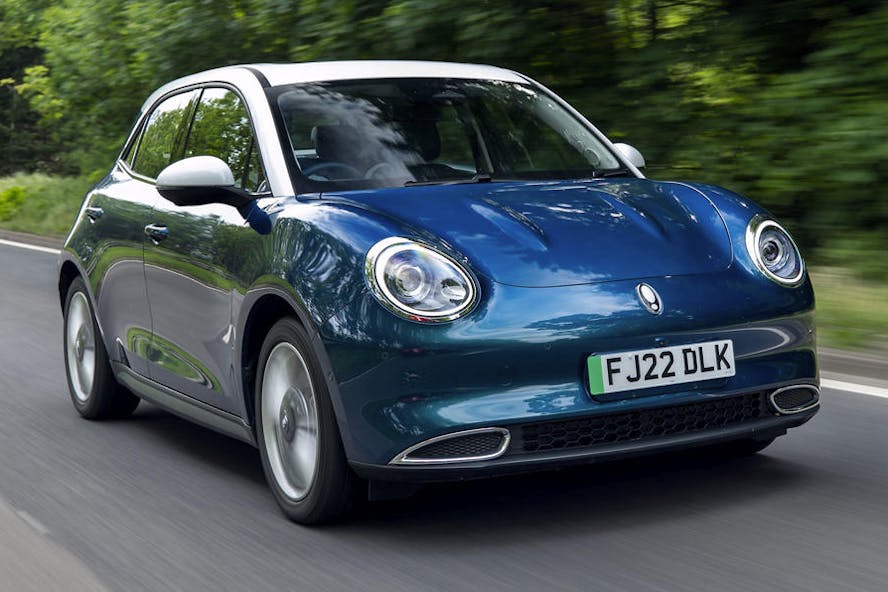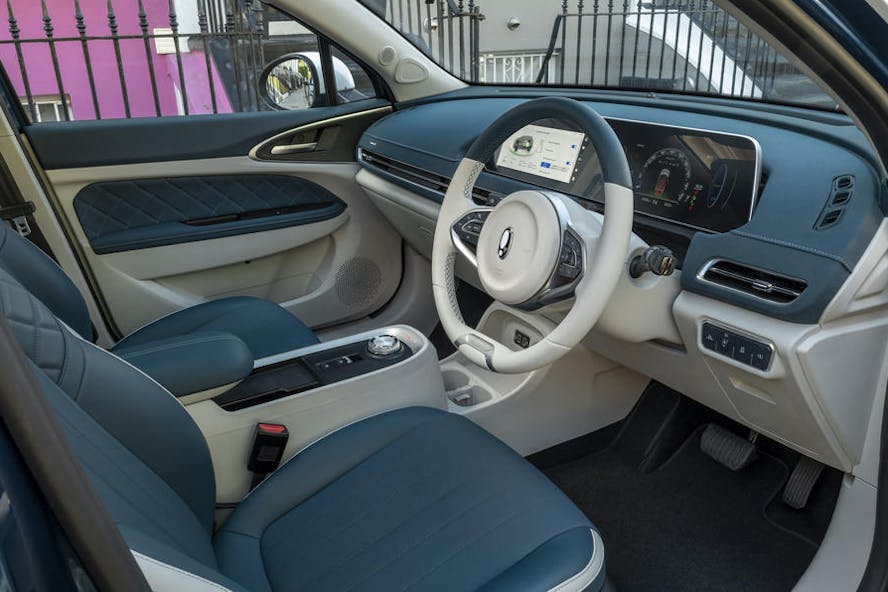 Inside, the brilliant Apple CarPlay and Android Auto systems are seamlessly integrated within the 10.25" infotainment display, with another 10.25" screen serving as a fully digital instrument cluster. Convenience features such as wireless mobile phone charging, dual climate-control and electric seats are standard, too.
End-to-end, the Ora Cat is 4,235mm long - about the same as a VW ID.3 (4,261mm) for comparison. This affords the interior plenty of space and keeps the cabin roomy, allowing above-average height adults ample legroom in the rear.
Recharging the Ora Cat is quick, too.
Fitted with a CCS charging socket allows the Ora Cat to take advantage of rapid charging of up to 80kW, topping the battery from 15-80% in around 40 minutes. Standard AC 6.6kW home charging takes 5/6 hours, with 11kW taking 3/4 hours.
The Ora Cat got the cream
Keen to establish the Ora brand as a trusted and reputable automaker, GWM is offering an incredibly competitive warranty package that nips right at the heels of even its biggest rivals.
A comprehensive 5-year, unlimited mileage vehicle warranty is offered with every Ora Cat. The battery pack is covered separately, either for 8-years or 100,000 miles - whichever comes first. Service intervals are also up there with even the best European manufacturers, being scheduled for every 2 years or 18,000 miles.
Conscious of building a brand presence within the UK, Ora is set to establish a nationwide dealer network. That way customers will be able to meet the Ora staff in person and test drive the Ora Cat. Online ordering will of course be available for the majority of customers, catering to the upward trend of those buying new cars, sight-unseen.
Future trims will be available in early 2023, with a high-spec Ora Cat planned to achieve 261 miles from a 61kWh battery pack.
If the Ora 'Funky Cat' ticks all of your boxes, a 'Queue Jump' scheme will shortly be introduced for customers desperate to be the first behind the wheel. A £100 refundable deposit grants customers priority access to stock when it arrives.
Once released, we'll have some great deals on the Ora Cat, but if you can't wait that long - why not have a look at our current top deals?