Over 5000 new 350 kW IONITY ultra-rapid chargers
A 350kW ultra-rapid charger can provide an electric vehicle such as the new Kia EV6, with 800V architecture, 62 miles of range in less than four and a half minutes. There aren't many 350kW ultra-rapid chargers around at the moment but IONITY is planning to install over 5,000 new ones by 2025.
But it gets better. Over recent years EV drivers have had to amass a collection of RFID cards and/or apps to use the charging network throughout the UK and Europe. The UK government is now forcing charge point operators to offer contactless payment rather than by RFID card or app, but the IONITY network is going one step further with one of its partners, Audi, by introducing 'Plug & Charge'. Tesla does this already, but it will mean that drivers of an Audi e-tron built from December 2021 will be able to plug in the car at an IONITY ultra-rapid charge point and the car will charge automatically without any need for apps, RFID cards or even contactless payment.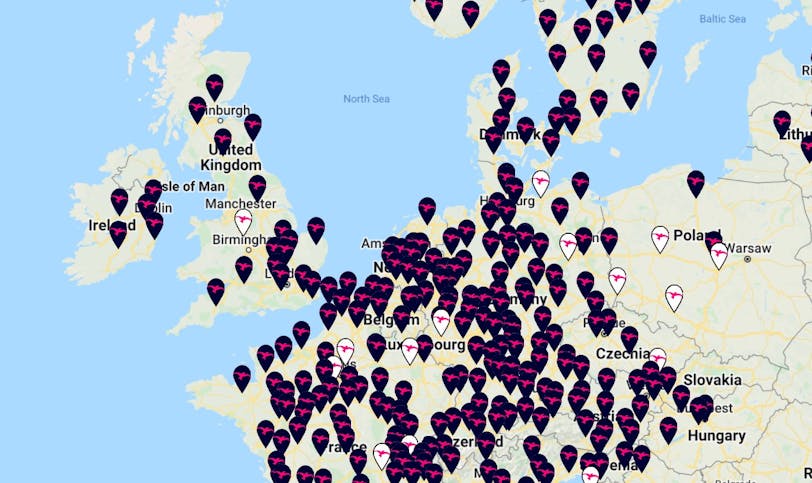 IONITY, Europe's largest open high-power charging (HPC) network, located in 24 countries, is a joint venture between the BMW Group, the Ford Motor Company, the Hyundai Motor Group, Mercedes Benz AG, and the Volkswagen Group with its brands Audi and Porsche.
IONITY has over 1,500 charging points at present but is investing around 700 million euros to install more than 5,000 additional ultra-rapid chargers by 2025. This will expand the 400 sites at present to more than 1,000 locations, and around 7,000 chargers, for ultra-rapid charging at up to 350 kW.
In addition, IONITY plans to expand many of the existing locations, and new sites will be designed with six to twelve charging points from the start.
Using just one charging card, IONITY currently offers access to more than 280,000 charging points in 26 European countries. The electricity at IONITY chargers is expensive if you don't have an EV manufactured by one of the network's partners, but if you do, you benefit from much cheaper rates. IONITY charging stations use 100% renewable energy.