'Plug and Play' electrification kit available for the Porsche 911
A revolutionary 'plug and play' electrification kit from UK company Electrogeni, has successfully converted a Classic Porsche 911 to electric power.
Classic Porsche 911s can now be converted to electric power using a 'plug and play' electrification kit from UK company Electrogenic.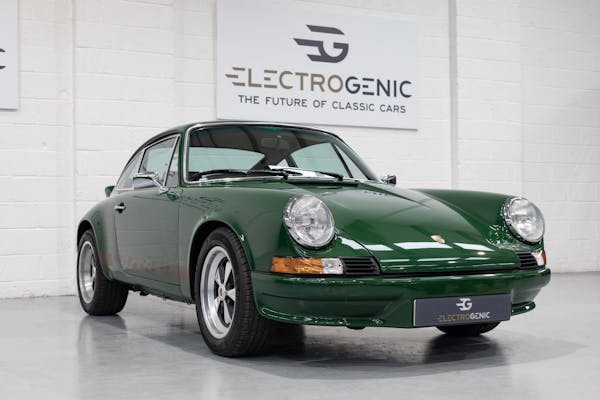 The electric powertrain delivers an acceleration time of 0-60 mph in under 5.0 seconds, although a higher-power Porsche 911 conversion kit is also available that delivers 0-60 mph in 3.8 seconds. An electric driving range of 180-200 miles should be achievable in normal driving.
The E62 911 kit features the latest 160kW water-cooled electric motor which sends 215 bhp of power and 230 lb/ft of torque to the rear wheels through an integrated single-speed, fixed-ratio transmission.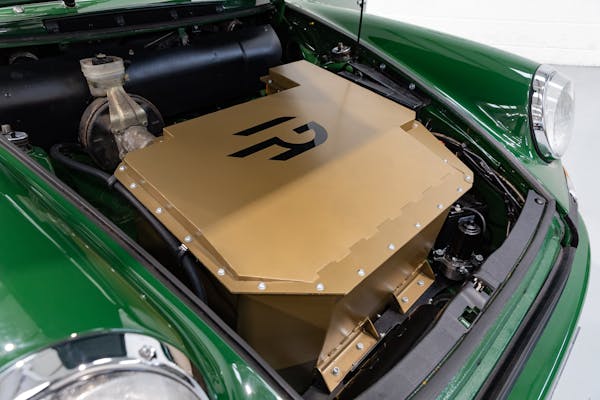 Electrogenic also offers an E62s package, with a 240kW motor producing 320bhp and 310lb/ft; 0-60 mph takes just 3.8 seconds.
Both kits feature new 62 kWh OEM-grade batteries, packaged low down in the car at the front, where the fuel tank was located, and within the engine bay – improving weight distribution compared to the standard car. The electric 911 weighs only 100kg more than a conventionally powered 911.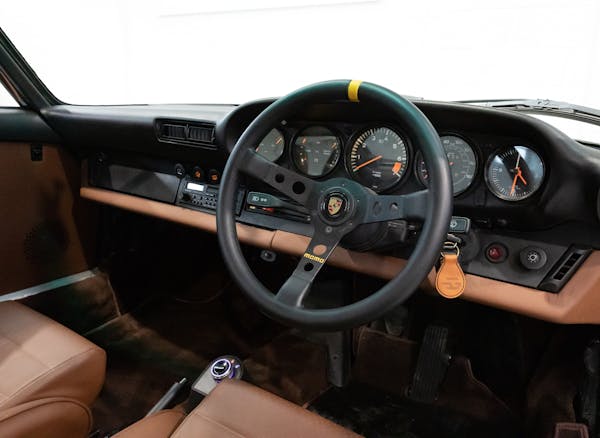 The kits - which are compatible with both G-Body and 964 generation 911s - include rapid CCS charging as standard. A full charge via CCS takes around 50 minutes and both E62 and E62s conversions deliver 180-200+ miles range in real-world driving.
The 911 has Eco, Sport, and Traffic profiles, along with regeneration for the brakes and throttle. The settings are configurable and can be tailored to an owner's specific requirements.
The 911's original instruments have been repurposed to display information such as range and charge speeds, while the cabin now features an efficient, discreetly installed, electric heater.
Electrogenic also offers EV powertrain solutions for the Land Rover Defender, Jaguar E-Type, and Triumph Stag.
The kits, which are developed in Britain, are easy to install, fitting into the existing architecture of the vehicle, and they are also entirely reversible. Through partners, the kits can deliver 'plug and play' EV technology to customers around the world.
Our electric car lease special offers
£2,713.18 Initial rental (ex. VAT)
£3,255.81 Initial rental (inc. VAT)
48 Month term
5000 Annual mileage
Subject to status and conditions + arrangement fee
£301.

46
Business contract hire per month (ex. VAT)
£361.

76
Personal contract hire per month (inc. VAT)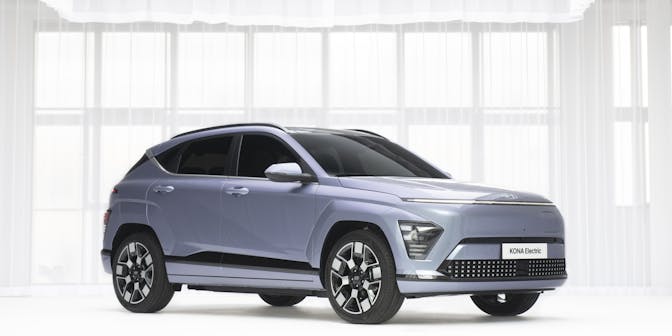 £1,951.79 Initial rental (ex. VAT)
£2,342.15 Initial rental (inc. VAT)
48 Month term
5000 Annual mileage
Subject to status and conditions + arrangement fee
£216.

87
Business contract hire per month (ex. VAT)
£260.

24
Personal contract hire per month (inc. VAT)
£2,728.44 Initial rental (ex. VAT)
£3,274.13 Initial rental (inc. VAT)
24 Month term
5000 Annual mileage
Subject to status and conditions + arrangement fee
£303.

16
Business contract hire per month (ex. VAT)
£363.

79
Personal contract hire per month (inc. VAT)