Mark your calendars for the Polestar 3 SUV unveiling
Mark your calendars for October 2022, where the Polestar 3 will be revealed to the world. Details are sparse, but here's everything we know about the upcoming performance SUV.
Polestar began as the performance offshoot of Volvo, Sweden's most famous automaker, all the way back in the 90s. However, its debut electric car - the Polestar 2 - has become one of the most desirable premium EVs on the market. The upcoming Polestar 3 looks to capitalise on combining two of the most rapidly increasing sectors of the automotive market: electric vehicles and SUVs.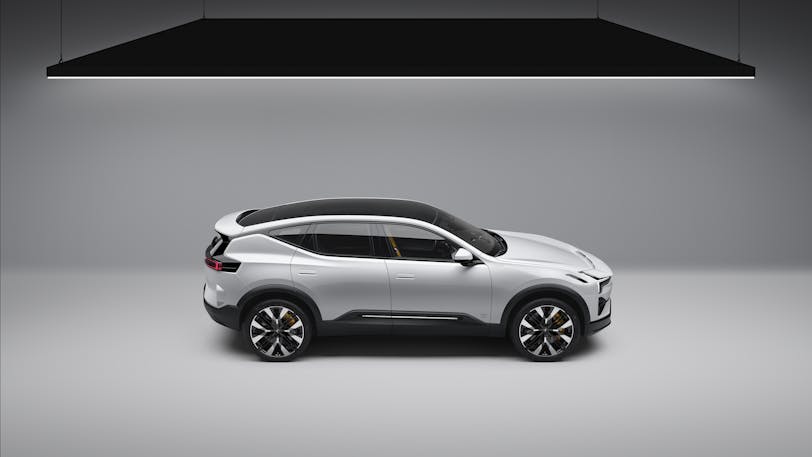 Positioned to be a performance-orientated SUV that doesn't skimp on the luxury, Polestar CEO Thomas Ingenlath reiterated the importance of the Polestar 3 sticking to the company's founding roots: "Polestar 3 is the SUV for the electric age. Our design identity evolves with this high-end large luxury EV, with a strong, individual brand character.
Polestar claim the car will eventually have autonomous highway piloting, a powerful dual-motor drivetrain and an incredibly large battery pack. The target WLTP range is over 600km. No range anxiety there.
If an uber-high-end SUV sounds like your next vehicle, there's a bit of a wait. Orders will first open on the day of the unveiling, with production set to begin in early 2023. As Polestar is a subsidiary of Chinese mega-automaker Geely, production will take place both in China and the Unites States.
The Polestar 3 marks the beginning of the manufacturer ramping up production, and presence, in the EV market. Luckily for us, that means a new Polestar hitting the market every year for the next three years.
If you can't wait that long and want to get behind the wheel of the excellent Polestar 2, have a look at our latest deals below.
£3,167.04 Initial rental (ex. VAT)
£3,800.44 Initial rental (inc. VAT)
48 Month term
5000 Annual mileage
Subject to status and conditions + arrangement fee
From
£351.

89
per month (ex. VAT)
From
£422.

27
per month (inc. VAT)