The Volkswagen ID. Buzz and ID. Buzz Cargo
One of the most iconic sights on our roads is the original Volkswagen 'Camper Van', which dates back to the 1950s. After what seems like many years of Volkswagen talking about bringing a brand new, all-electric version to market, it's now almost here, in the form of Volkswagen ID. Buzz and the Volkswagen ID. Buzz Cargo.
The Volkswagen ID. Buzz will feature the same 77 kWh battery that also appears in cars such as the Volkswagen ID.4, along with a 150 kW electric motor, driving the rear wheels.
The ID. Buzz will be capable of rapid charging at up to 170 kW DC, when a 5-80% charge could take as little as 30 minutes. It will also be able to charge at up to 11 kW AC – ie. at a workplace, for example.
Volkswagen says that the ID. Buzz will have a 'Plug & Charge' function, meaning that you can drive up to a compatible DC rapid charger and plug in the connector and the vehicle will exchange data and authorise for the charging to start, with minimal input required from the driver – which sounds like a dream come true. However this feature won't be available from launch.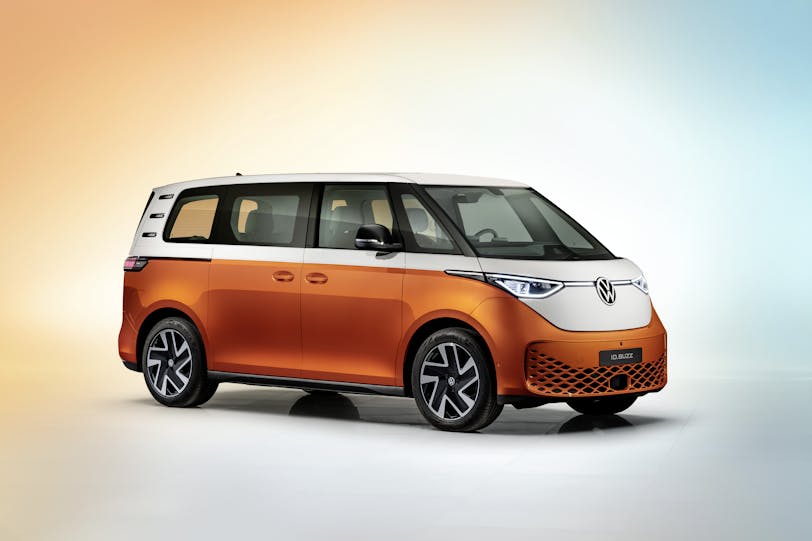 The ID. Buzz will also have bidirectional charging, allowing a home charger to charge the vehicle, as well as allowing the vehicle to put energy back into the home if required.
Although it looks like it should be able to seat up to seven people, the MPV version of the ID. Buzz will have five seats, plus a luggage capacity of 1,121 litres. This increases to 2,205 litres if the rear seats are folded.
The ID. Buzz Cargo will have 3.9m3 of cargo space, which can take two loaded euro pallets. Two or three front seats can be specified.
The ID. Buzz and ID. Buzz Cargo are 4,712mm long, with a wheelbase of 2,988mm, and both have a tight turning circle of 11.1 metres.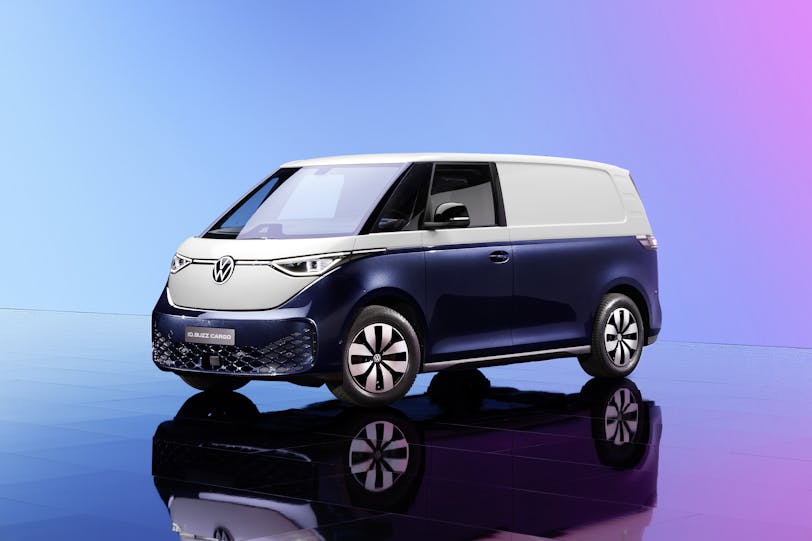 For a vehicle that's essentially a van, the ID. Buzz is aerodynamic, with Volkswagen claiming that it's the first MPV with the drag coefficient of a car: 0.285 – which helps to reduce energy consumption and increase range.
The Volkswagen ID. Buzz and ID. Buzz Cargo will be launched this autumn in Europe, with pre-sales starting in May.