ZEEKR 001 and ZEEKR X EVs coming to Europe
Following the successful launch of the ZEEKR 001 last month, the global luxury electric mobility technology brand, ZEEKR, is expanding its international offering once more, with the first batch of ZEEKR X scheduled to hit the European market during the second quarter of 2023.
Deliveries of the ZEEKR 001 'Shooting Brake' and ZEEKR X 'urban compact luxury SUV' are underway in Europe, with orders currently open in Sweden, the Netherlands and Germany. ZEEKR will enter other Western European markets such as Norway, Denmark, and France before expanding into most countries in Western Europe by 2026.
ZEEKR is the 'global luxury electric mobility technology' brand from Chinese company Geely Holding Group. Geely Holding operates a number of brands including Geely Auto, Lynk & Co, ZEEKR, Geometry, Volvo Cars, Polestar, Lotus, London Electric Vehicle Company, Farizon Auto, and Cao Cao Mobility.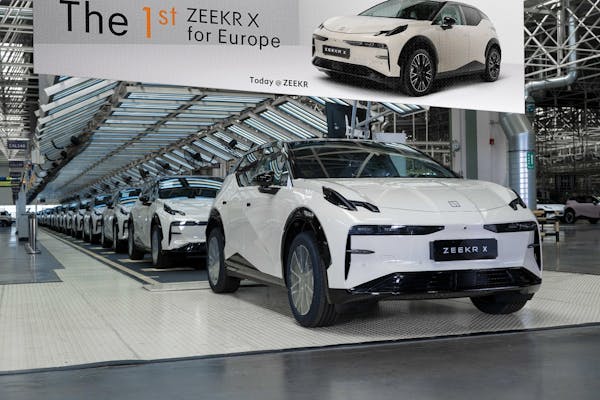 The launch price for the ZEEKR 001 in Germany starts at €59,990 for the single motor Long Range model, and the ZEEKR X single motor Long Range model starts at €44,990.
The ZEEKR 001 is available in dual and single-motor configurations. The 100kWh battery gives the single motor rear-wheel drive Long Range version an electric driving range of up to (WLTP) 384 miles (helped by its efficient aerodynamics, with a Cd factor of just 0.23). With 400kW (544hp) of power and 686Nm of torque, the dual-motor all-wheel drive Performance and Privilege models are capable of accelerating from 0-62mph in just 3.8 seconds. The Privilege model has air suspension with adaptive damping as standard.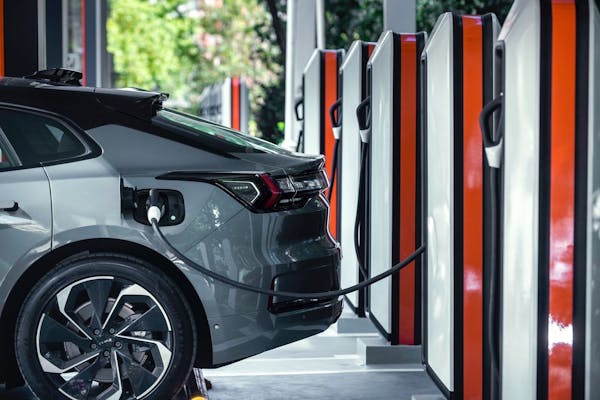 The ZEEKR 001 can ultra-rapid charge at up to 200kW DC, delivering a 0% to 80% charge in just 30 minutes. It can also use its 22kW AC onboard charger to provide a 0% to 100% charge in five and a half hours.
If the ZEEKR 001 doesn't have enough performance, there's also the ZEEKR 001 FR with a power output of 1,265 bhp. The ZEEKR 001 FR utilises torque vectoring technologies that push maximum power to each wheel and can adjust power to each wheel in milliseconds, allowing it to do tank turns, ie. it can rotate on its centre axis like a tank.
Deliveries of the ZEEKR 001 FR start in October 2023 with production limited to 99 cars each month.
Deliveries of the ZEEKR X are already underway in Europe. It features a 69kWh battery capable of delivering up to (WLTP) 276 miles of range in the single motor, rear-wheel drive Long Range Model.
The dual-motor, all-wheel drive Privilege model's 315kW (428hp) and 543Nm of instant torque deliver acceleration from 0-62mph in the same time of 3.8 seconds as the ZEEKR 001.
The ZEEKR X has 150kW DC rapid charging as well as a 22kW AC on-board charger. Other features include surround sound audio, a 5G infotainment system and the capability to park itself.
Our electric car lease special offers
£2,713.18 Initial rental (ex. VAT)
£3,255.81 Initial rental (inc. VAT)
48 Month term
5000 Annual mileage
Subject to status and conditions + arrangement fee
£301.

46
Business contract hire per month (ex. VAT)
£361.

76
Personal contract hire per month (inc. VAT)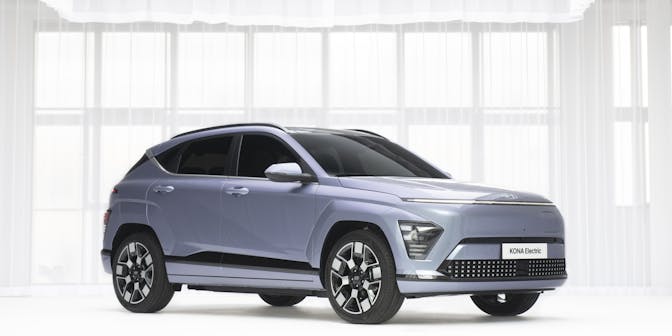 £1,951.79 Initial rental (ex. VAT)
£2,342.15 Initial rental (inc. VAT)
48 Month term
5000 Annual mileage
Subject to status and conditions + arrangement fee
£216.

87
Business contract hire per month (ex. VAT)
£260.

24
Personal contract hire per month (inc. VAT)
£2,728.44 Initial rental (ex. VAT)
£3,274.13 Initial rental (inc. VAT)
24 Month term
5000 Annual mileage
Subject to status and conditions + arrangement fee
£303.

16
Business contract hire per month (ex. VAT)
£363.

79
Personal contract hire per month (inc. VAT)