VW announces EV production at second European factory
Following an investment of over $1bn Volkswagen has confirmed that the ID.4 electric car is now rolling off the production line in Emden, Germany.
The German giant's second European EV production centre, after Zwickau, Emden will focus initially exclusively on the ID.4 with production of a new all-electric saloon, currently known as the concept AERO B, set to begin sometime in 2023.
Uwe Schwartz, manager of the Emden plant, said: "Start of production of the first all- electric model at the site is an unparalleled milestone for the whole Emden team. We have prepared intensively to make the ID.4 in the past two years and have eagerly awaited this day. Seeing the ID.4 now come off the line in Emden fills us with pride."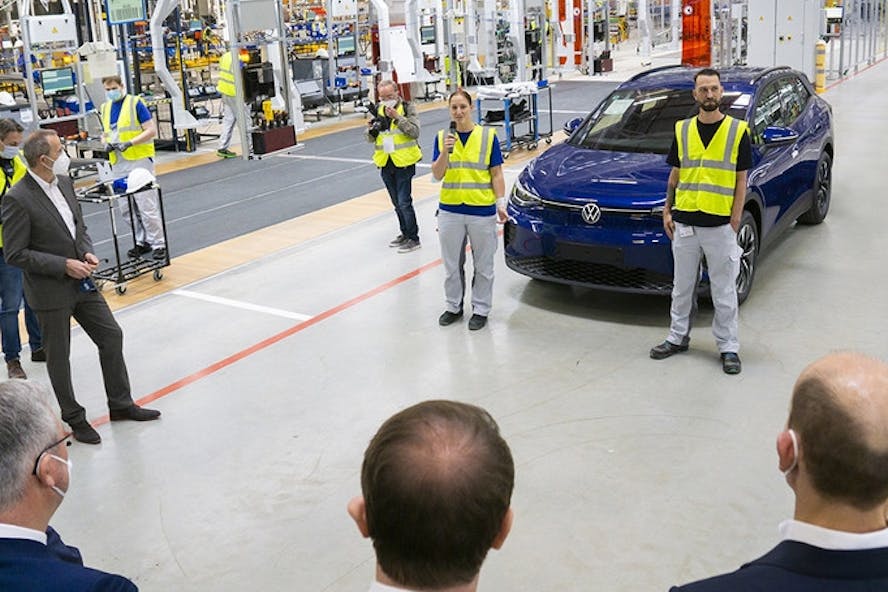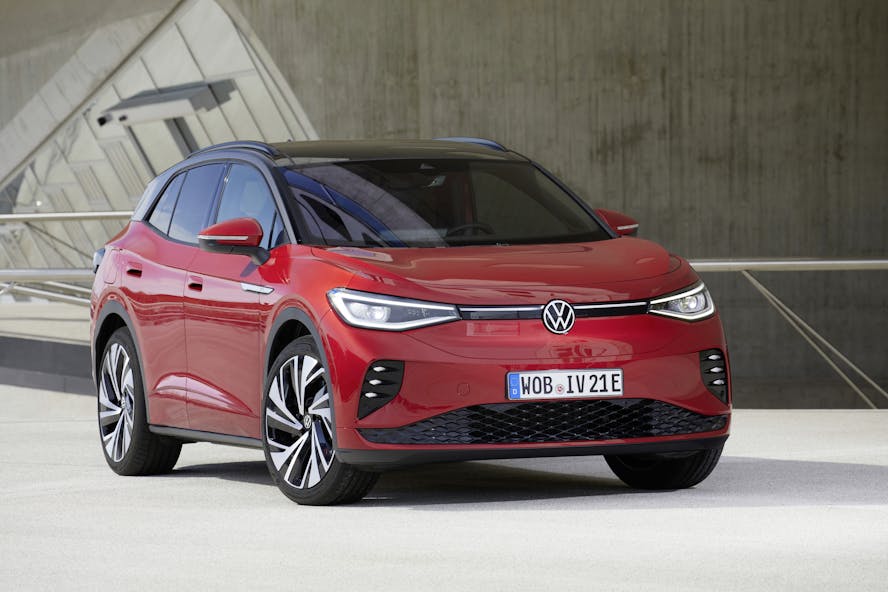 Emden is now the fourth Volkswagen site worldwide to produce EVs, joining Zwickau in Europe, along with two sites in China at Anting and Foshan. Volkswagen first EV production plant in North America is set to come on stream in late 2022 at its existing site in Chattanooga.
"The (Volkswagen) ID.4 marks the successful start of electric mobility here. The AERO B saloon and the Variant will follow next year and the year after next. Emden is now a leading player in electric mobility." Manfred Wulff, Chairman of the Works Council at the Emden plant said.
What next for Volkswagen's electric plans?
Volkswagen has also confirmed that the ID.4 will be the first EV to be produced at its North American Chattanooga plant late in 2022, while the ID. Buzz will roll off the production lines in Hanover and the ID.3 will see production shift to Wolfsberg in 2023.
Looking for a Volkswagen ID.4 lease deal?
Check out the latest DriveElectric VW ID lease deals
£2,851.07 Initial rental (ex. VAT)
£3,421.29 Initial rental (inc. VAT)
48 Month term
5000 Annual mileage
Subject to status and conditions + arrangement fee
From
£316.

79
per month (ex. VAT)
From
£380.

14
per month (inc. VAT)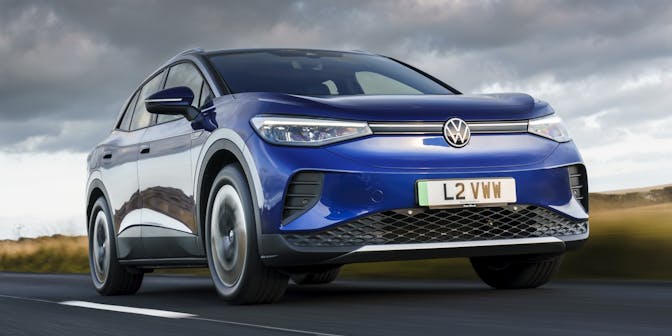 £3,254.38 Initial rental (ex. VAT)
£3,905.26 Initial rental (inc. VAT)
48 Month term
5000 Annual mileage
Subject to status and conditions + arrangement fee
From
£361.

60
per month (ex. VAT)
From
£433.

92
per month (inc. VAT)
Hatchback
Up to 320 miles range
£3,121.39 Initial rental (ex. VAT)
£3,745.67 Initial rental (inc. VAT)
48 Month term
5000 Annual mileage
Subject to status and conditions + arrangement fee
From
£346.

82
per month (ex. VAT)
From
£416.

19
per month (inc. VAT)