Why all the buzz about the Volkswagen ID. Buzz?
The hottest of new EV models, why is the Volkswagen ID. Buzz causing such a stir?
Once in a while a new vehicle comes along and captures the attention of car buyers. One such vehicle is the Volkswagen ID. Buzz. This is a modern all-electric re-interpretation of the 1950s Volkswagen T1 Bus. The ID. Buzz was on display at Fully Charged LIVE 2022 and there was a constant queue of visitors waiting to get a closer look.
The reason for the success of the Volkswagen ID. Buzz is the design. This evokes memories of Volkswagen camper vans, but the design has been skilfully updated, while maintaining the clean styling. At the front are LED matrix headlamps, and the two-tone paintwork is optional.
The starting point for the ID. Buzz is a flat floor containing the battery – very different to the 1950s Volkswagen T1 Bus with an internal combustion engine at the rear. This means that there are less constraints on the design of the ID. Buzz, as evidenced by the wheels being at the corners, giving a 2.99-metre wheelbase and delivering improvements in packaging.
You would expect that the aerodynamics of the ID. Buzz would be better than the T1 Bus, but the difference between the two is quite shocking; the T1 had a cw-value of 0.44, whereas the ID. Buzz cuts this down to 0.285, which is excellent for a van.
The ID. Buzz also has other efficiency improvements, such as the wheels. The wheel rims are manufactured from two pieces, which results in a much lighter weight, as well as improved aerodynamics, and this is the first time that this approach has been used.
The ID. Buzz looks like a minibus, but the current near-production concept vehicle is just a five-seater, with a lounge-like ambience (with ten-coloured ambient lighting as standard or 30 colours as an option) and a large boot. The interior is completely free of animal leather.
As well as the ID. Buzz, there's also the ID. Buzz Cargo, which is the modern-day Transporter (ie. a van). If you want an ID. Buzz camper van, you'll have to wait a bit longer, as this won't be available at launch.
By 2030, at least 70 percent of Volkswagen sales in Europe are expected to be purely electric. This figure is forecasted to 50 percent in North American and China.
Take a look at some of our electric car lease special offers...
£2,524.26 Initial rental (ex. VAT)
£3,029.11 Initial rental (inc. VAT)
48 Month term
5000 Annual mileage
Subject to status and conditions + arrangement fee
£280.

47
Business contract hire per month (ex. VAT)
£336.

57
Personal contract hire per month (inc. VAT)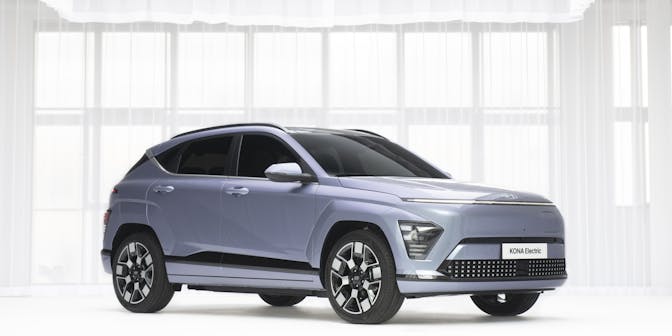 £2,067.67 Initial rental (ex. VAT)
£2,481.20 Initial rental (inc. VAT)
48 Month term
5000 Annual mileage
Subject to status and conditions + arrangement fee
£229.

74
Business contract hire per month (ex. VAT)
£275.

69
Personal contract hire per month (inc. VAT)
£2,676.21 Initial rental (ex. VAT)
£3,211.46 Initial rental (inc. VAT)
48 Month term
5000 Annual mileage
Subject to status and conditions + arrangement fee
£297.

36
Business contract hire per month (ex. VAT)
£356.

83
Personal contract hire per month (inc. VAT)