EV charging stations explained
In the UK, over 90% of electric vehicle (EV) charging is done at home. This is usually the cheapest and most convenient way of charging up, but sometimes we need to rely on public charging stations to top up our batteries.
Thankfully, the UK's charging network is better than ever and constantly improving. From electric car charger home installation to supermarkets offering free charging while you shop, we're here to help you figure out charging up both at home and on the road.
How do you charge an electric car at home?
Typically, home charging happens in one of two ways. Firstly, there's slow charging, where you can plug your EV into a regular 3-pin plug socket. With a maximum charge speed of 3kW per hour, this means you can charge a Volkswagen e-Golf – which has a 35kWh battery – from flat to full in just under 12 hours.
Then there's fast charging, where you can replenish your battery at speeds between 7 and 22kW per hour. You'll need to install a home charging point for this, so a driveway is usually necessary. Once installed, charging your car at home is as simple as plugging in, while you can also set your EV to charge in sync with a cheap energy tariff. A 7kW fast charger will take your 35kWh Volkswagen e-Golf battery from empty to full in just five hours.
Sometimes, however, it's not possible to have a home charging point, while if you're going on a long journey, you'll need to find somewhere along the way to plug in. If you're wondering how to charge an electric car away from home, it's time to get acquainted with the UK's thriving public charging network.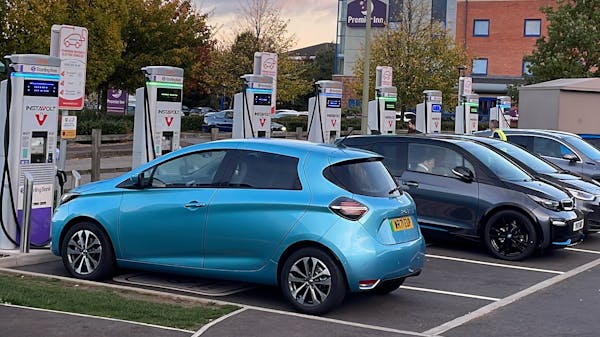 How do electric car charging stations work?
You can find public charge points in car parks, at supermarkets or just at the side of the road in residential areas, as well as at service stations and other places such as cinemas, pubs and restaurants. Every month more public charging stations are added by a wide selection of providers.
Rapid charging points are best if you're stopping on a long journey, as they typically offer speeds of up to 150kW per hour. Going back to our VW e-Golf, this means you can fully recharge its 35kWh battery in just over 40 minutes from flat.
There are also superchargers which offer speeds of up to 150kW. Tesla's charging network for example offers this supercharging capability.
Yet in the race to provider even quicker solutions the latest generation of 'ultra-rapid' chargers are now popping up in locations up and down the UK. These chargers are capable of delivering up to 350kW of charge, so theoretically you could add almost 200 miles of range in around 15 minutes. To put this into perspective, this means you can fully charge a Mercedes EQC – which has an 80kWh battery that delivers a 230-mile 'real world' range – in around half an hour. If you're pulling over at a motorway service station, your car will be pretty much fully charged by the time you get back from using the facilities and grabbing a coffee or a bite to eat.
Whatever speed you're able to get, you need to ensure the station you visit is compatible with your car's connection. Be it Type 1, Type 2, CCS, Chademo, Commando or Tesla, your EV's handbook and the charging network provider's website will give you all the information you need. There are also apps you can use for this, but we'll get onto that later.
Different companies operate different charging networks, and you may need to download an app, get a swipe card or open an account to use them. It's a good idea to plan any long journeys or pick out the closest charging stations to your home or work, but this all becomes second nature very quickly.
How much does it cost to charge an electric car?
Charging up at home is usually cheapest and certainly the most convenient, and there are lots of energy tariffs you can choose which are aimed at EV drivers. These offer low off-peak electricity prices for charging overnight, while more and more companies are able to provide renewable energy to continue your good work in protecting the environment through driving an EV.
The cost of installing a home charge point varies depending on the brand of point and the installation fee, but the RAC estimates that on average it comes in at around £800. The UK Government has provided a grant (of up to £350) for the installation of a home charger, however for house-homeowners this scheme ended in March 2022. For people that own or rent a flat, or house renters then a very similar scheme is still available.
The way to work out how much it costs to fill your battery up is to find your electricity bill and look for a pence per kWh figure, once you have this you can simply multiple that figure with the size of battery in your electric vehicle.
Example home charge costs
Tesla Model Y Long Range 82kWh
Public charge networks have their own different charging models, most based on the same pence per kWh. This makes it easy to compare public charging costs against different networks and compared against charging at home.
Some operators allow for a simple 'tap and go' approach to payment where your bank card is used to enable and pay for a charge, while other providers ask you to have an account before enabling the charger. Our advice is always to plan ahead and ensure that you can access the public chargers you're planning to use.
Example public charge costs
Why doesn't my electric car charge faster?
Not all electric vehicle are capable of charging at the same speed of charging, for example;  The Volkswagen e-golf has a max Charging speed of 40kW – so it will take the same amount of time to charge on a 50kW or a 150kW hour charger. A good rule of thumb is that the newer the electric vehicle, the higher capacity it can handle.
But that doesn't tell the whole story, other variables at play is how warm the car battery is, for optimal charging the battery should be warm and not cold. The existing charge in the battery also impacts charging speed, as all carmakers use sophisticated technology to protect the battery from overuse. Finally, the public charging site will have a maximum load capacity, so if you're using a busy hub site then you might experience a charge rate under the advertised rate.
Example maximum charge capacities
Can you charge your electric car for free?
Sometimes, yes. There are locations that offer a free vend option on public charging units, these can usually be found in supermarket car parks where the shop it providing a perk to shop in store.
More attractions are offering electric car drivers a good deal to drive and park in their car parks. A great example can be seen at Chester Zoo, visitors to the attraction will find 26 charge points (13 units) available to charge at. These 7kW charging points are provided by Pod Point and for a fixed fee of £3, an electric car can plug and recharge all day while you're enjoying the thrills of seeing elephants, lions and penguins up close!
Spending a full day at Chester Zoo can mean a full charge for only £3.
Are there enough charging stations for electric cars?
As of the end of March 2022, the UK had almost 19,000 charging locations, offering more than 50,000 connectors. Hundreds are being installed every month, with the 15 largest networks accounting for over 75% of all points.
There are now more EV charging locations than petrol stations in the UK, while you can use Zap Map to find on-the-go chargers, plan your routes and ensure you have the correct connector type, as well to pick out free charge points.
There's a handy downloadable app which is highly recommended for new and experienced EV drivers alike.
Our top electric car lease picks...
Looking for a great value EV lease?
£2,203 Initial rental (inc. VAT)
36 Month term
5000 Annual mileage
Subject to status and conditions + arrangement fee
£1,836 Initial rental (ex. VAT)
36 Month term
5000 Annual mileage
Subject to status and conditions + arrangement fee
£245
Personal contract hire per month (inc. VAT)
£204
Business contract hire per month (ex. VAT)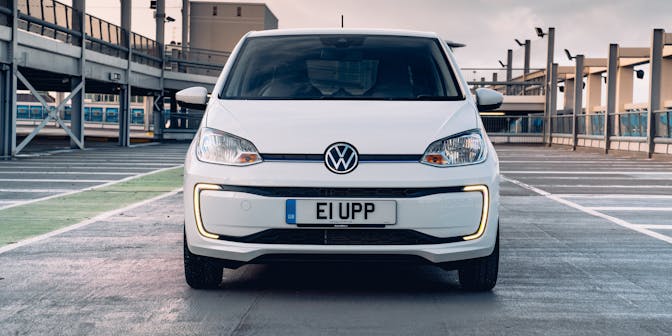 £3,035 Initial rental (inc. VAT)
48 Month term
5000 Annual mileage
Subject to status and conditions + arrangement fee
£2,529 Initial rental (ex. VAT)
48 Month term
5000 Annual mileage
Subject to status and conditions + arrangement fee
£337
Personal contract hire per month (inc. VAT)
£281
Business contract hire per month (ex. VAT)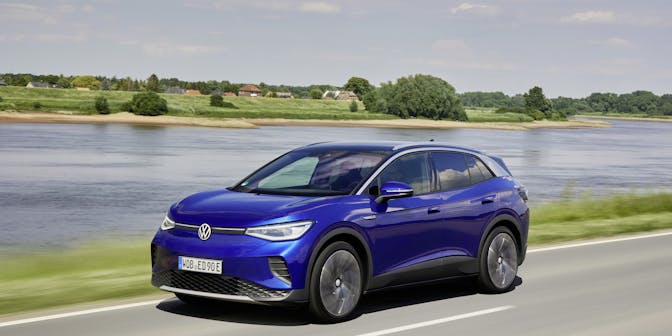 £2,938 Initial rental (inc. VAT)
48 Month term
5000 Annual mileage
Subject to status and conditions + arrangement fee
£2,448 Initial rental (ex. VAT)
48 Month term
5000 Annual mileage
Subject to status and conditions + arrangement fee
£326
Personal contract hire per month (inc. VAT)
£272
Business contract hire per month (ex. VAT)