How to get an electric car charger installed at home
So, you're going electric. That's great news! Your Tesla, Hyundai, Kia or BMW is on its way and you can't wait to get on the road. As well as your new greener credentials, one of the biggest changes to your daily life will be how you top up your car. Gone are the days of nipping to your local petrol station to fill up. Now you'll be charging your car up with electricity.
With 80% of electric car charging happening at home, it makes sense to get an electric car charger installed at your home. After all, it's the cheapest, safest and most convenient way to charge your car.  So, how do you do it?
Here's what you need to know.
EV home charger installation: Who can do it?
For safe electric car charger installation, don't do it yourself. You'll need a qualified electrician with experience of electric car chargers to install one. You can arrange for electric car charger home installation in the UK through your energy provider or a specialist company.
To find an installer near you, you can use Zap Map – simply enter your postcode and select the brand of charger you'd like.
And at DriveElectric, we can even help you with car charger installation if you lease an electric car with us.
How long does it take to install?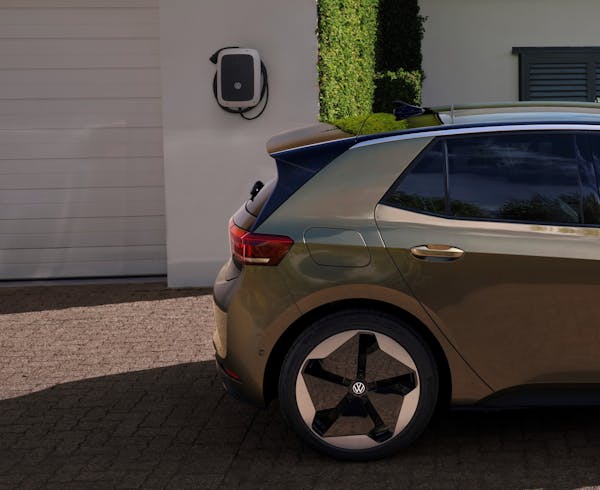 How long does it take to install?
The process of installing a car charger is quick and simple. A good qualified electrician should complete an EV car charger installation in around two hours.
What type of home charging point should you choose?
You currently have two options when it comes to your EV charger. Tethered vs. untethered.
Tethered car chargers come with a cable attached for a Type 1/Type 2 socket. An untethered charger doesn't have a cable attached, so you'll need to supply your own cable. The cable will come with your car when you lease an EV from DriveElectric.
The advantage of a tethered charger is that you don't have to carry a cable around with you in your boot. The disadvantage is that it could become obsolete if the EV industry moves away from Type 1/Type 2 sockets, which may well happen. You'll also have to tidy away the cable each time you use it. 
With an untethered point you risk losing your cable and having to shell out for a replacement. But if the industry changes and moves away from the current sockets, you won't have to change your charging point.
Where should you put your home charging point?
It's important to consider where you'll put your home charging point. Take the following into account: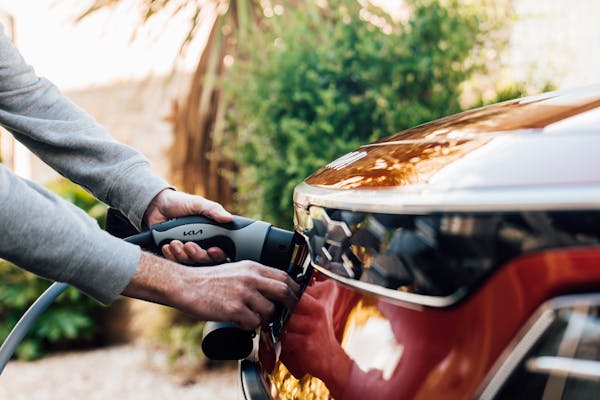 Do you want it in view? If you opt for a tethered charge point, you might not want the cable to be seen in front of your house.
Where is the charging point on your vehicle? Some are right on the front, whereas others are on the side or in the position where a fuel cap would usually be. You'll want your charging point to be easy to access in relation to the car charger.
The length of the cable. You don't want this to become a trip hazard.
You'll also want your charger to be able to access your home Wi-Fi signal for any potential smart tools such as remote charging.
How powerful should your home charger be?
Most home charging points are available in 3kW and 7kW forms, although 7kW are the most common.
With a 7kW, you'll get around 30 miles of electric range per hour of charging, which makes it twice as fast as a domestic socket. Most people opt for a 7kW home charger as it's ideal for electric vehicles with any size battery. You also won't be restricted to charging over night as you usually would with a 3kW form.
You'll find home chargers come in a lot of different styles. You can choose a futuristic design and make it a feature of your driveaway or go for a small wood-effect box to hide away your charging point. The choice really is up to you.
Lease an electric car with DriveElectric
Discover more about EV home charging with our guide on the cost of installing an EV charger at home and how much it costs to charge your EV at home (insert link when live).
And to learn more about leasing an EV with DriveElectric simply get in touch with our helpful team today or fill in our quick form to get an online quote in an instant.