MG debuts its new two-seater high-performance EV sports car - The MG Cyberster
MG officially announces its new all-electric Cyberster, with a revolutionary design inspired by the iconic roadster with a modern innovative twist. The Cyberster is expected to be available in the UK by the summer of 2024.
If you mention the brand name of MG to many people, they'll think of cars such as the MGB Roadster from the 1960s and '70s, however, MG's recent product offerings, with SUV and estate body styles, have been poles apart from such a car. So it's good to see the debut of the electric two-door, two-seater convertible MG Cyberster sports car at Auto Shanghai 2023.
The high-performance Cyberster is expected to arrive for sale in the UK and Europe in the summer of 2024 – the year of MG's 100th anniversary – and is due to be one of the first two-seater convertible electric sports cars on sale.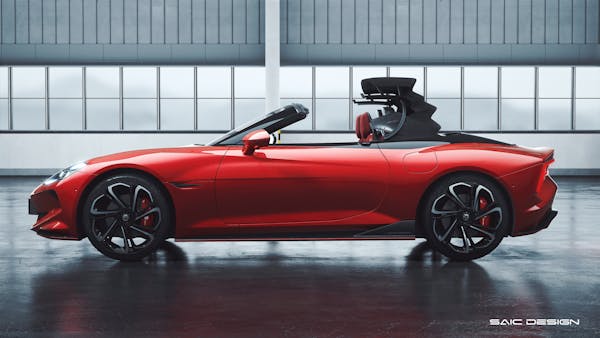 MG has previously claimed that the Cyberster EV will have a (WLTP) 500-mile range and a 0-62 mph acceleration time of fewer than three seconds. If the production version comes close to these figures (it will be a challenge to fit a large, heavy battery with a big range in a small sports car) then together with the car's good looks, it should be an appealing proposition.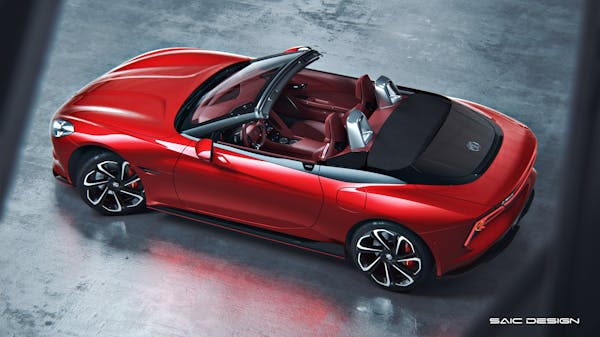 The Chinese patent office leaked details about the Cyberster, revealing that it would be offered with a single 309 bhp electric motor and 536 bhp dual motors. The single-motor model weighs 1,850 kg, while the dual-motor variant weighs 1,985 kg. The Cyberster also measures 4,535mm in length, which makes it significantly larger than the 3,915 mm-long Mazda MX-5.
The Cyberster has been developed by the team at the MG Advanced Design Centre in London and features 'scissor doors', a 'yoke' steering wheel, a large digital instrument display, and a central touchscreen. The interior of the concept car had a cockpit that separated the driver and passenger, however, that hasn't made it into the design of the final production version.
MG can trace its history back to 1924 as an iconic British motoring brand, famous for building sporty cars offering value for money. Today, backed by Chinese company SAIC Motor, one of the world's largest automotive companies, MG is the fastest-growing car brand in the UK, with a six-car range including the rear-wheel drive all-electric MG 4.
Our electric car lease special offers
£2,713.18 Initial rental (ex. VAT)
£3,255.81 Initial rental (inc. VAT)
48 Month term
5000 Annual mileage
Subject to status and conditions + arrangement fee
£301.

46
Business contract hire per month (ex. VAT)
£361.

76
Personal contract hire per month (inc. VAT)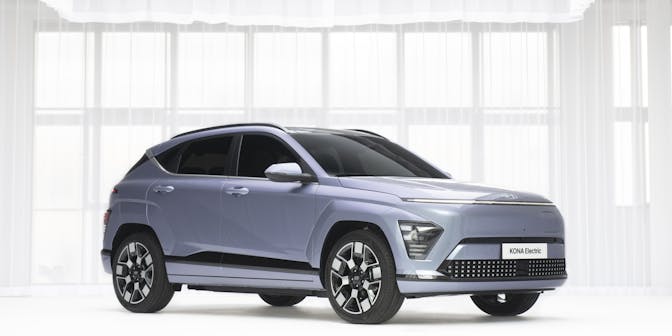 £2,067.67 Initial rental (ex. VAT)
£2,481.20 Initial rental (inc. VAT)
48 Month term
5000 Annual mileage
Subject to status and conditions + arrangement fee
£229.

74
Business contract hire per month (ex. VAT)
£275.

69
Personal contract hire per month (inc. VAT)
£2,728.44 Initial rental (ex. VAT)
£3,274.13 Initial rental (inc. VAT)
24 Month term
5000 Annual mileage
Subject to status and conditions + arrangement fee
£303.

16
Business contract hire per month (ex. VAT)
£363.

79
Personal contract hire per month (inc. VAT)