New Volkswagen ID.7 aims to deliver step-change in air conditioning
Volkswagen has unveiled the new ID.7 interior, which includes air conditioning technology that cools or heats the car before you even start driving!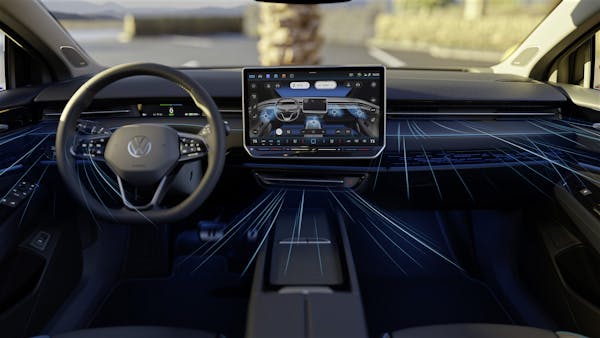 The new Volkswagen ID.7 is an all-electric saloon with a driving range of 434 miles with its world premier scheduled for the second quarter of 2023.
Volkswagen is keen to stress that the ID.7 will have more user-friendly car controls than the current ID. range - including the operation of the heating and ventilation system. Unlike ID. models on sale now, heating and ventilation controls will always be visible on the touchscreen (a new, larger 15-inch unit) - as most other manufacturers, including Tesla, have done for years.
Volkswagen says that it will also be possible to control the heating and ventilation by voice command, and, again, unlike the current ID. range, the temperature controls on the dashboard will be lit at night.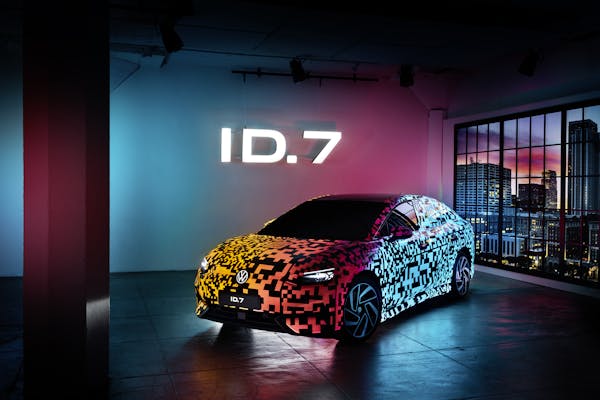 The ID.7 will start the air conditioning process before the driver gets into the car. If it's a hot day, the car will start to cool down the interior when it senses the key nearby. It will even take into account the position of the sun. Conversely, if it's a cold day, the car will start to warm up its interior before the driver gets in.
The ventilation will be controlled electronically and it will be able to warm or cool the entire interior, or direct air on to specific areas of the occupants.
The new Volkswagen ID.7 will go on sale in Europe in 2023, and in North America in 2024. It joins the ID.3, ID.4 and ID.5 electric models, as well as the new ID. Buzz, and the ID.6 which is only available in China. The ID.7 is one of ten new electric models that Volkswagen is planning to launch by 2026. The brand sold more than 330,000 all-electric vehicles globally in 2022, and has sold over 500,000 all-electric vehicles since the launch of the ID.3.
Explore the Volkswagen EV range...
Hatchback
Up to 145 miles range
£1,568.49 Initial rental (ex. VAT)
£1,882.19 Initial rental (inc. VAT)
48 Month term
5000 Annual mileage
Subject to status and conditions + arrangement fee
From
£174.

28
per month (ex. VAT)
From
£209.

13
per month (inc. VAT)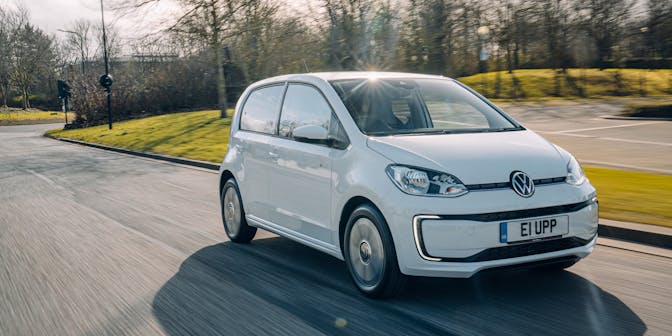 Hatchback
Up to 320 miles range
£3,121.39 Initial rental (ex. VAT)
£3,745.67 Initial rental (inc. VAT)
48 Month term
5000 Annual mileage
Subject to status and conditions + arrangement fee
From
£346.

82
per month (ex. VAT)
From
£416.

19
per month (inc. VAT)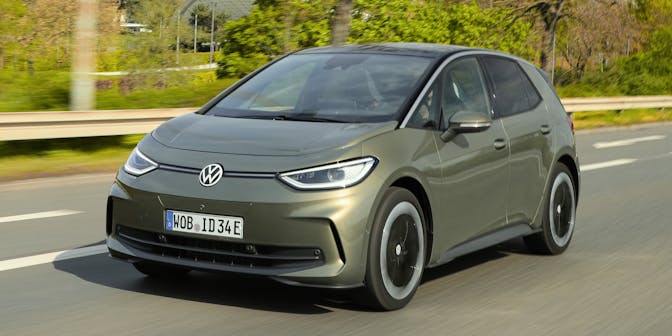 £2,851.07 Initial rental (ex. VAT)
£3,421.29 Initial rental (inc. VAT)
48 Month term
5000 Annual mileage
Subject to status and conditions + arrangement fee
From
£316.

79
per month (ex. VAT)
From
£380.

14
per month (inc. VAT)