Volkswagen ID.2 all concept revealed
Volkswagen accelerates its electric offense with the World premiere of the all-new ID.2all concept, with a price tag of £22,000
The Volkswagen ID. 2all is a concept for a 2025 compact electric production model that aims to sell for under 25,000 euros, which should equate to less than £22,000. However, Volkswagen also says that it's working on an electric car for a price of fewer than 20,000 euros (around £17,500), which, if this is achieved, will be a genuine breakthrough.
Despite the competitive price – Volkswagen says that the ID. 2all will be "as spacious as a Golf and as inexpensive as a Polo" – it's due to have an electric driving range of around 280 miles, along with a power output of 226 PS and 0-62 mph acceleration time of fewer than 7 seconds. The battery can be charged from 10 to 80 percent in 20 minutes using a DC rapid charger.
The ID. 2all will also be the first ID. model with front-wheel drive. And despite the compact exterior size, the packaging allowed by the EV platform will enable a boot to the size of 490 litres (increasing to 1,330 litres with the rear seats folded).
Volkswagen says that the ID. 2all's interior will have a "self-explanatory infotainment system with a new menu structure, classic volume control, and a separate air conditioning block". This sounds like a welcome development, and we assume this is in response to customer feedback about the design of the infotainment system on the current ID. models. Even the new multifunction steering wheel is designed to be "clear and self-explanatory" – with just two thumbwheels on the left and right and two buttons each.
Volkswagen plans to launch the production version of the ID. 2all with technologies such as the latest version of Travel Assist – a system for partly automated driving, IQ.LIGHT LED matrix headlights, 3D LED tail light clusters, and ID.Light (intuitive light signals for the driver).
The production version of the ID. 2all is one of ten new electric models that Volkswagen will launch by 2026.
This year sees the introduction of the new ID.3, the ID. Buzz with a long wheelbase and the ID.7 saloon. This will be followed by a compact electric SUV in 2026, and Volkswagen is also working on an electric car for a price of fewer than 20,000 euros. The company is also aiming to achieve an electric car share of 80 percent in Europe.
Our electric car lease special offers
£2,713.18 Initial rental (ex. VAT)
£3,255.81 Initial rental (inc. VAT)
48 Month term
5000 Annual mileage
Subject to status and conditions + arrangement fee
£301.

46
Business contract hire per month (ex. VAT)
£361.

76
Personal contract hire per month (inc. VAT)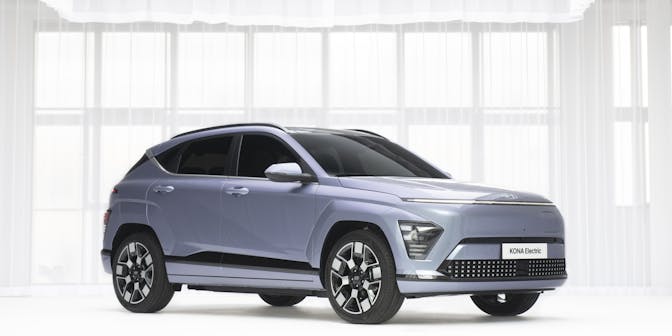 £1,951.79 Initial rental (ex. VAT)
£2,342.15 Initial rental (inc. VAT)
48 Month term
5000 Annual mileage
Subject to status and conditions + arrangement fee
£216.

87
Business contract hire per month (ex. VAT)
£260.

24
Personal contract hire per month (inc. VAT)
£2,728.44 Initial rental (ex. VAT)
£3,274.13 Initial rental (inc. VAT)
24 Month term
5000 Annual mileage
Subject to status and conditions + arrangement fee
£303.

16
Business contract hire per month (ex. VAT)
£363.

79
Personal contract hire per month (inc. VAT)