Volkswagen's global EV deliveries up by 24% in 2022
Following the enormous success of the ID.4, Volkswagen's global deliveries of all-electric vehicles are soaring.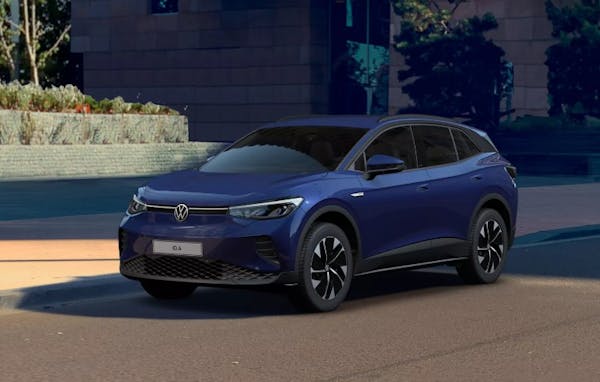 The latest sales figures from Volkswagen appear to show that the company has been successful with moving on from the challenge of Dieselgate and transitioning to an e-mobility brand.
In 2022 Volkswagen's global battery electric vehicle (BEV) deliveries increased by 23.6% to a total of around 330,000 units. The ID.4 SUV was Volkswagen's best-selling electric car globally, with around 170,000 units delivered to customers in 2022,
The largest increase in EV sales was in China, where ID. model deliveries more than doubled.
Overall, Volkswagen's deliveries of vehicles with all powertrain types were slightly down on the previous year due to ongoing supply challenges, primarily with semiconductors: in 2022 4.56 million vehicles (a reduction of 6.8 percent compared to the previous year) were delivered to customers worldwide.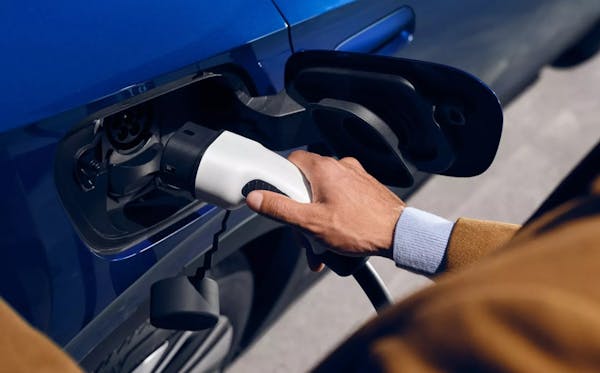 Volkswagen is due to bring ten new electric models to market by 2026, ranging from the entry-level e-car with a target price of under €25,000 to the new ID.7 saloon.
China is Volkswagen's largest sales market, where deliveries of the all-electric models from the ID. family increased by 102.9 percent.
However Volkswagen's electric vehicles were also in demand elsewhere in the world. In North America, ID.4 sales were up 27.7 percent to a total of 22,700 vehicles. The ID.4 was also the best-selling car in Sweden - making an ID. model the top-selling car in Sweden for the third year in a row (the ID.4 was the best-seller in 2021, and it was the ID.3 in 2020).
Since the first ID.3 was handed over to a customer in September 2020, Volkswagen has delivered more than 580,000 models from the electric ID. family worldwide.
SUVs are still the fastest-growing market segment, with the share of SUVs in total deliveries rising to 45 percent (up 4 percent). In the USA, over 80 percent of Volkswagen's deliveries are in the SUV segment.
Explore the Volkswagen EV range...
Hatchback
Up to 145 miles range
£1,568.49 Initial rental (ex. VAT)
£1,882.19 Initial rental (inc. VAT)
48 Month term
5000 Annual mileage
Subject to status and conditions + arrangement fee
From
£174.

28
per month (ex. VAT)
From
£209.

13
per month (inc. VAT)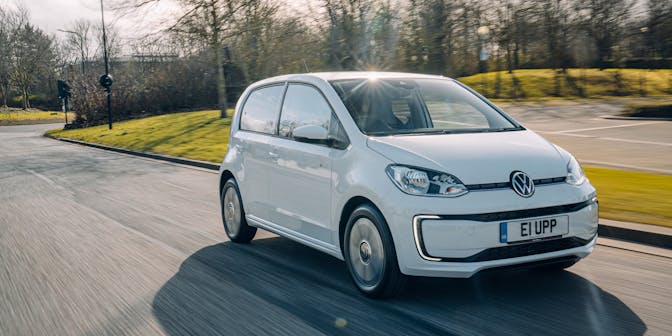 Hatchback
Up to 320 miles range
£3,121.39 Initial rental (ex. VAT)
£3,745.67 Initial rental (inc. VAT)
48 Month term
5000 Annual mileage
Subject to status and conditions + arrangement fee
From
£346.

82
per month (ex. VAT)
From
£416.

19
per month (inc. VAT)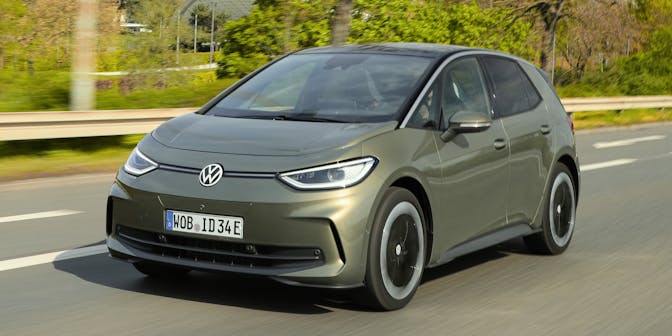 £3,604.34 Initial rental (ex. VAT)
£4,325.21 Initial rental (inc. VAT)
48 Month term
5000 Annual mileage
Subject to status and conditions + arrangement fee
From
£400.

48
per month (ex. VAT)
From
£480.

58
per month (inc. VAT)