MG ZS Review
MG ZS EV is a compact SUV that offers a practical amount of space and a decent driving range at a competitive price.
This is a review for the MG ZS
Long Range model delivers 273 WLTP miles from a single charge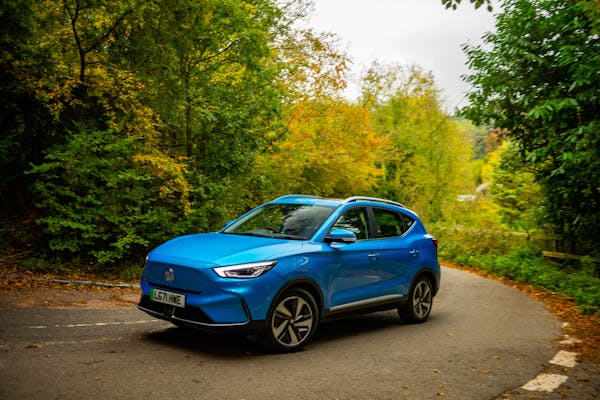 MG ZS Design & Powertrain
The MG ZS EV is a compact SUV, in other words this is a body style that's in demand by car buyers. A key reason for this is that it's practical, with a large 470-litre boot, or 1,100 litres with rear seats down – and there's a useful compartment under the boot floor to store the charging cables.
The MG ZS EV is available with a standard battery (51 kWh) or a Long Range battery (72.6 kWh), a 156 PS electric motor, and it's front-wheel drive.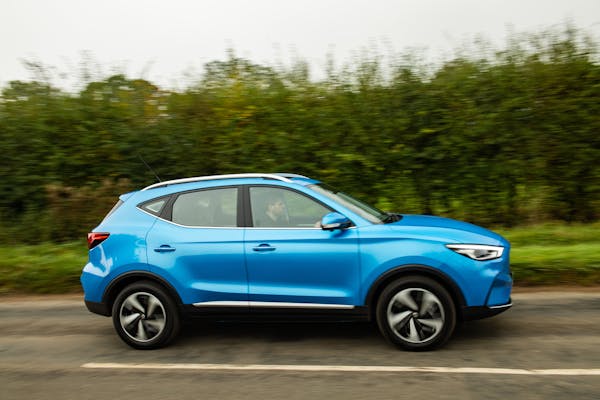 What's the MG ZS like to drive?
The MG ZS EV is good to drive overall, with the normal instant responses that you would expect from an electric powertrain, along with being quiet and refined. The ZS weighs 1,620 kg, which is less than many EVs, and this helps it to inject an element of fun into the driving experience.
The ride quality is comfortable on most road surfaces, but because it's quite softly sprung, there is some body roll through corners – despite the battery helping to provide a low centre of gravity.
There are three driving modes – Eco, Normal and Sport – and three levels of regenerative braking.
The MG ZS EV is front-wheel drive, so as a result of the 280 Nm torque from the electric motor, there can be some wheelspin under enthusiastic acceleration on wet roads.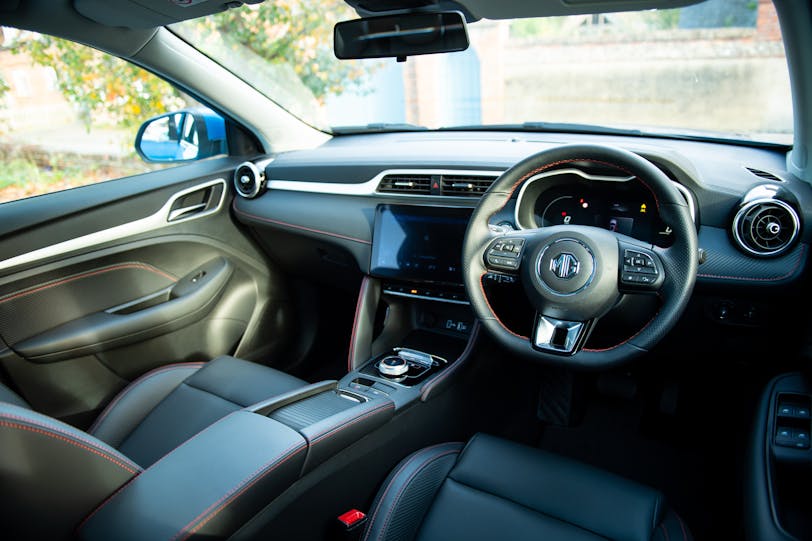 There's no reach adjustment for the ZS EV's steering column, and the driver's seat is quite high, so prospective purchasers should check the driving position is comfortable for them.
The MG ZS EV has an infotainment system based around a central touchscreen; although some features such as the satnav work perfectly well, many rivals have systems with a higher quality overall feel and user experience.
The MG ZS EV is available with two batteries; standard (51 kWh) which delivers a WLTP electric driving range of 198 miles, or Long Range (72.6 kWh) which offers 273 miles.
Using a 50kW public rapid charger, the MG ZS EV Long Range will take 1 hour 3 minutes to charge from 0 to 80%.
The MG ZS features Vehicle-To-Load (V2L) capability which allows you to power other electric devices using the energy from the battery, such as domestic appliances or camping equipment.
We need as many EVs as possible at the more affordable end of the price spectrum. This lease option from MG ticks this box, and it also offers a practical and spacious compact SUV body style, along with all the normal benefits of EVs including a responsive powertrain and good levels of refinement. The ZS EV also delivers a comfortable ride and a long driving range.
£1,951.79 Initial rental (ex. VAT)
£2,342.15 Initial rental (inc. VAT)
48 Month term
5000 Annual mileage
Offer expiry Monday, 18 December 2023
Subject to status and conditions + arrangement fee
£216.

87
Business contract hire per month (ex. VAT)
£260.

24
Personal contract hire per month (inc. VAT)
In Stock
£2,626.07 Initial rental (ex. VAT)
£3,151.29 Initial rental (inc. VAT)
48 Month term
5000 Annual mileage
Offer expiry Monday, 18 December 2023
Subject to status and conditions + arrangement fee
£291.

79
Business contract hire per month (ex. VAT)
£350.

14
Personal contract hire per month (inc. VAT)
In Stock