ORA Funky Cat Review
The ORA Funky Cat is an electric car that's new to the UK and it aims to combine a characterful appearance, good quality, latest technology, and an affordable price.
ORA Funky Cat at a glance...
Interior quality feels good
Has a WLTP range of 193 miles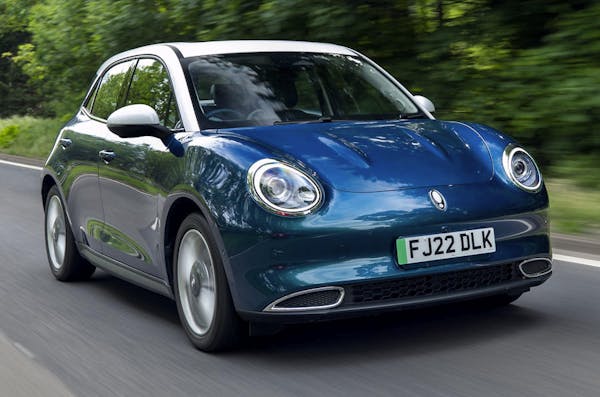 ORA Funky Cat design & powertrain
The ORA Funky Cat name is presumably intended to reflect the car's characterful styling – on the outside, and on the inside, where elements of colour from the exterior are featured – and the fit and finish, along with the design, feels high quality.
A 48 kWh lithium ion phosphate battery sits under the car, powering a 171 PS electric motor, and the Funky Cat is front-wheel drive.
At 4,235mm long the Funky Cat is 253mm longer than a MINI five-door hatch, but its 228-litre boot isn't the largest in class, and it has a high sill.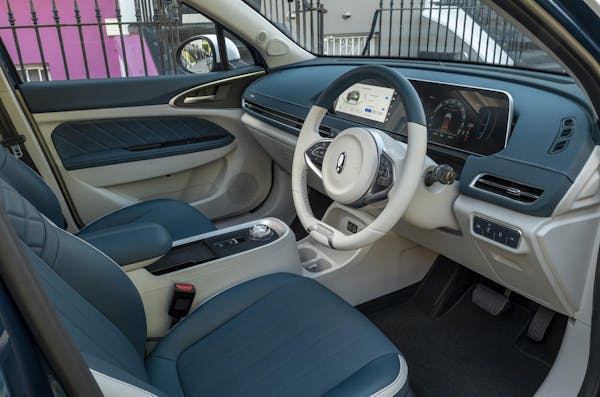 What's the ORA Funky Cat like to drive?
The Funky Cat, like a Tesla, has no stop/start button, instead, you just get in the driver's seat, select a gear via the rotary dial, and you're off. The driving experience is as quiet and refined as you would expect from an EV, with the electric motor providing responsive, linear acceleration.
The ride quality is good overall, and the handling offers some fun. The front-wheel drive chassis can struggle for grip on cold and wet roads when accelerating from a standstill.
As with most new EVs, the majority of the Funky Cat's car controls are accessed via the touchscreen, which is wide, with shortcut buttons on the right-hand side of the screen. However, there's a physical switch to select the drive modes of Normal, Eco, Auto, and Sport, which is positioned on the dashboard behind the right-hand side of the steering wheel.
ORA says that its voice control system is sufficiently good to activate most car controls, and initial testing would support this claim.
The Funky Cat can also recognize the driver by using facial recognition and then use pre-assigned settings for that driver.
Charging the ORA Funky Cat
The ORA Funky Cat has a WLTP combined electric driving range of 193 miles.
The EV has a maximum rapid charging rate of 64 kW, which could provide a 15% – 80% charge at a 100 kW rapid charger in 42 minutes 30 seconds. This is slower than most competitors.
An ORA app allows you to control car functions such as climate preheating and cooling.
The ORA Funky Cat price and model range
The ORA Funky Cat First Edition is available from £31,995. There are only two options: metallic paint (£595), and metallic paint and dual tone interior (£795). First Edition colours are Aurora Green with Moonlight White roof, Mars Red with Starry Black roof, Starry Black and Nebula Green.
ORA says that if you order a Funky Cat around the time of launch you could take delivery within a few weeks.
The comprehensive suite of driver assistance systems is said to be a key factor in the low insurance group of 21E, which should mean fairly low premiums.
The Funky Cat also has a 5-star Euro NCAP rating, along with a five-year unlimited mileage warranty, and an eight-year/100,000 miles warranty for the EV battery and EV powertrain.
We need as many EVs as possible to support motorists to make the switch to cars with zero tailpipe emissions. Therefore the ORA Funky Cat, along with its relatively affordable £31,995 price tag, is a welcome new option for car buyers. The Funky Cat is good to drive, it has interesting styling inside and out, and it feels good from a quality point of view.
The official electric driving range of 193 miles is decent for this class of car, but a higher rate of rapid charging would be welcome, and the boot isn't the largest in class. But overall, a good effort for the first EV to go on sale in the UK from the Chinese brand ORA, part of Great Wall Motor (GWM).
Latest electric car lease offers...
£2,713.18 Initial rental (ex. VAT)
£3,255.81 Initial rental (inc. VAT)
48 Month term
5000 Annual mileage
Subject to status and conditions + arrangement fee
£301.

46
Business contract hire per month (ex. VAT)
£361.

76
Personal contract hire per month (inc. VAT)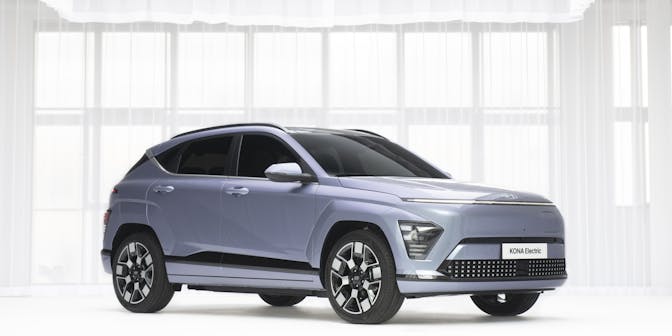 £1,951.79 Initial rental (ex. VAT)
£2,342.15 Initial rental (inc. VAT)
48 Month term
5000 Annual mileage
Subject to status and conditions + arrangement fee
£216.

87
Business contract hire per month (ex. VAT)
£260.

24
Personal contract hire per month (inc. VAT)
£2,728.44 Initial rental (ex. VAT)
£3,274.13 Initial rental (inc. VAT)
24 Month term
5000 Annual mileage
Subject to status and conditions + arrangement fee
£303.

16
Business contract hire per month (ex. VAT)
£363.

79
Personal contract hire per month (inc. VAT)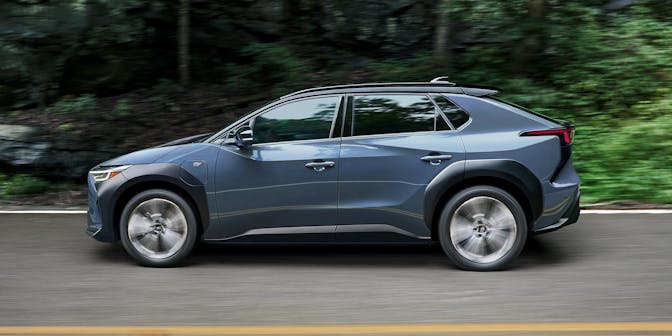 £1,683.26 Initial rental (ex. VAT)
£2,019.92 Initial rental (inc. VAT)
24 Month term
5000 Annual mileage
Offer expiry Monday, 18 December 2023
Subject to status and conditions + arrangement fee
£187.

03
Business contract hire per month (ex. VAT)
£224.

44
Personal contract hire per month (inc. VAT)
Special Offer
Choose your Cat car lease
£3,415.18 Initial rental (ex. VAT)
£4,098.21 Initial rental (inc. VAT)
48 Month term
5000 Annual mileage
Subject to status and conditions + arrangement fee
£379.

46
Business contract hire per month (ex. VAT)
£455.

36
Personal contract hire per month (inc. VAT)