DriveElectric was first established in 1994 and has been helping UK businesses make the switch to electric motoring since 2008. We funded the UK's very first Tesla Roadster, and we continue to value our relationship with this pioneering manufacturer incredibly highly.
When you take out a Tesla business lease with us, you'll join us on our shared journey towards a cleaner, brighter and quieter motoring future. The UK is on course to ban the sale of all new petrol and diesel cars by 2035, so there's no time like the present to set out on the road to an all-electric future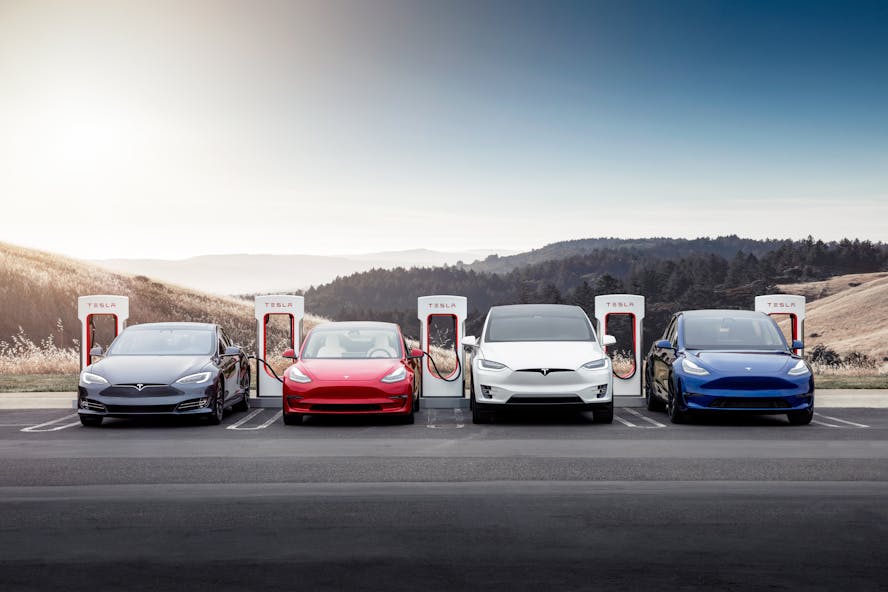 If you're searching for a new business lease, Tesla provides you with the opportunity to reduce your carbon footprint by choosing an EV. More and more businesses are switching from conventional to electric fleets, not only helping the planet by reducing CO2 emissions, but also enhancing their reputation and making significant savings on costs too.
One of these costs is on benefit in kind (BIK) tax. If you have a Tesla, company car tax in 2022/23 is just 2%. This rises to 14% on plug-in hybrids, 28% on petrol cars producing 119g/km of CO2 emissions or more, and a whopping 32% on diesel vehicles above 116g/km.
A fleet of EVs is considerably cheaper to run than cars with a petrol or diesel engine. There are significant savings to make on fuel as well as National Insurance, while maintenance costs are also typically around 30% lower too. If you're looking for a Tesla business lease in London, you could also save over £5,000 on ULEZ and congestion charges.
Range anxiety still exists among fleet managers, and is often given as a reason to avoid making the switch to EVs. However, Teslas can cover anything from around 200 miles up to 400 miles on a single charge. Tesla's network of Superchargers means you can also top up in next to no time when out on the road too. So pick out one of our Tesla business lease deals and prepare to launch your company into a brighter future.
Tesla business lease deals
DriveElectric is your go-to for Tesla business leasing. We can give you expert advice on which model is likely to suit your business best, as well as the length of the contract and expected mileage you may wish to go for. We can also help with any questions you have regarding your tax position when you take out a Tesla business lease.
There's no risk to leasing an EV, as you simply hand it back at the end of your contract. With no obligation to buy the car at the end of your deal, you don't have to worry about things like residual values and how that'll affect your business. We can even assist you with a short-term rental if there's going to be a wait for delivery and you need to fill the gap with another vehicle.
Benefits of Tesla business leasing
Simple and risk-free

Just choose the duration of your Tesla business lease, the milage and deposit, and then hand back the car with no further obligation at the end of your contract.

Easy to budget

As well as road tax and a full manufacturer warranty, you can also include service and maintenance in your Tesla business lease to further reduce risk and help you budget.

Great for reputation

You can enhance the reputation of your business by choosing environmentally conscious electric vehicles with zero tailpipe emissions as your fleet cars.
Discover the full range of Tesla business lease offers available at DriveElectric. You can give us a call to discuss our latest Tesla deals, or you can fill in a quick form to get an online quote straight away.