Volkswagen business leasing
You can find a great range of VW business lease deals at DriveElectric. We've been helping UK businesses get into EVs since 2008, so you can rest assured we have the knowledge to help you find the perfect electric vehicle for your company.
Volkswagen Business Lease
Volkswagen has been at the forefront of the electric vehicle movement for many years now – in fact, the first ever electric VW vehicle was launched back in 1970. Today, the world-famous German manufacturer has a fantastic range of fully-electric cars that all make great choices for businesses of all types.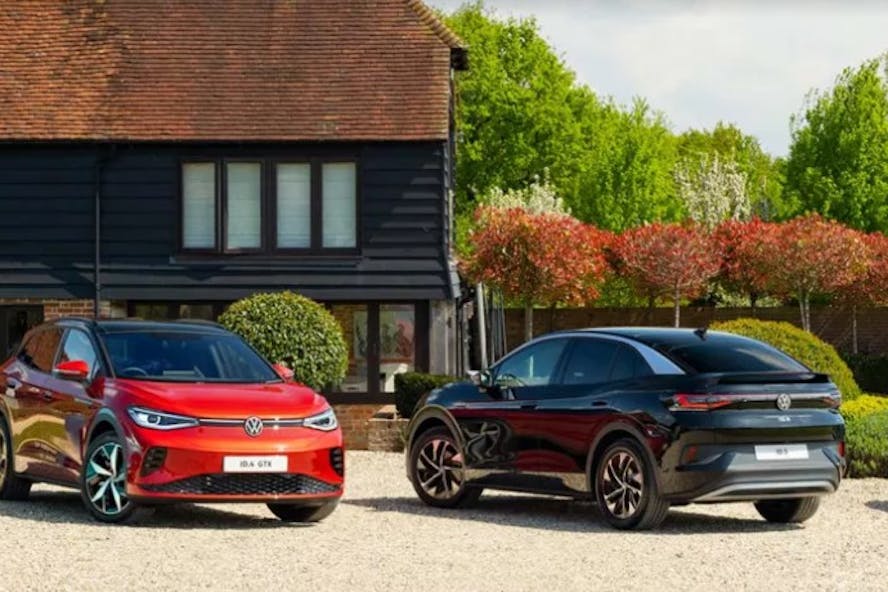 In 2035, the UK is set to ban the sale of all new petrol and diesel cars, so if you've been thinking about going electric for your business fleet, there's no better time than now to do so.
And there are a range of benefits too. Electric cars are better for the environment, but there are business benefits to be enjoyed as well. Having a fleet of electric cars can only boost your reputation amongst your current and potential customers, and it makes sense for your bottom line too.
You'll find that electric cars are much more cost-effective to run than those with combustion engines. Yes, you'll save in fuel costs but you can also save as much as 30% when it comes to servicing and maintenance too. And if your cars are being driven in London you can also claw back the pennies on congestion and ULEZ charges.
When you opt for a VW business lease, benefit-in-kind (BIK) costs are much cheaper too.  Specifically, in 2022/23 you only have to pay 2% company car tax. This is compared to 14% for plug-in hybrids, 28% for petrol vehicles with CO2 emissions over 119g/km and 32% for diesels over 116g/km. See how much you could save simply by going electric?
But can electric vehicles do the job when it comes to range, which is often an essential requirement for business leases? Looking at the VW electric cars available, then it's a clear yes. Specifically, the VW ID.5 has a WLTP of 300 miles and the e-Up even has a WLTP range of 160 miles.
VW business lease deals
At DriveElectric, we have a fantastic selection of VW business lease deals that we can also tailor to meet the specific needs of your organisation. When you chat with one of our expert advisors, they will help you understand the tax implications of going electric as well as determine how much mileage you may need across the business. We are on hand to guide you every step of the way through our simple and risk-free leasing process.
And once your contract is up all you need to do is hand back the car. Now that's a little less stress and a little more flexibility than when you own a car for your business.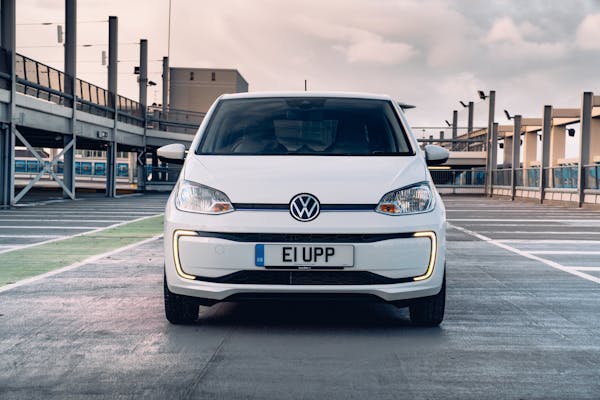 Volkswagen e-Up business lease
Promising a small size, nimble handling, a WLTP range of 160 miles and zero emissions, the e-Up is a great option for city driving.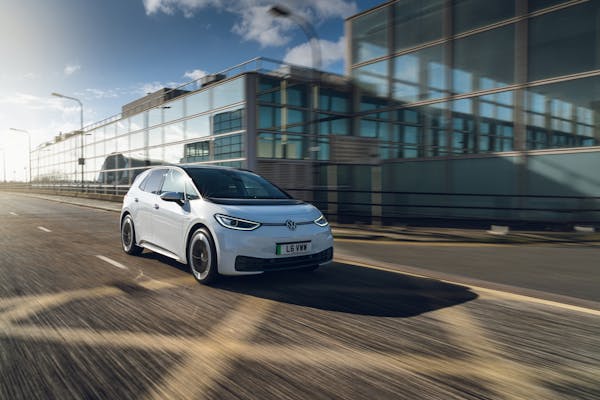 Volkswagen ID.3 business lease
The ID.3 has a futuristic look and has the features to match, including advanced keyless locking, LED headlights, plus ambient lighting and ID. It's also available in standard and pro performance versions, with pro performance offering faster charging.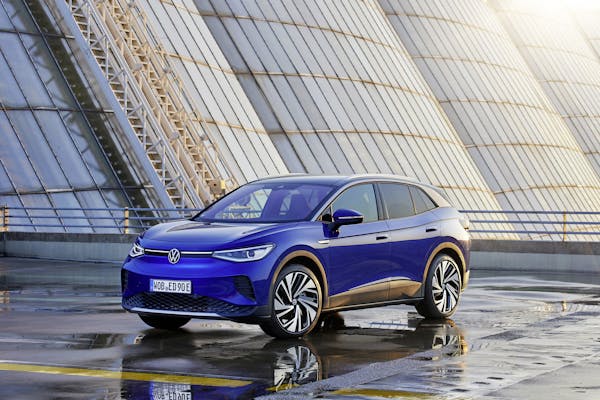 Volkswagen ID.4 business lease
The ID.4 is a mid-sized SUV that combines a spacious and convenient interior with sporty and dynamic looks on the outside. When you take out a business lease on an ID.4 you can choose from a range of models, including Life, Style, GTX or GTX Max editions.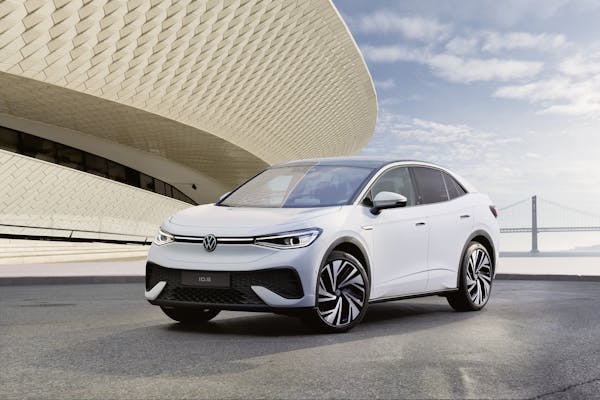 Volkswagen ID.5 business lease
A novel SUV coupe shape makes the ID.5 an intriguing car for a VW business lease. It's available as standard or as the ID.5 GTX, with the latter sacrificing some range to offer higher performance. It still has an impressive WLTP range of almost 300 miles, however.
Benefits of VW business leasing
Simple and risk-free

To set up your VW business lease, all you need to do is choose your car, pick the duration of your lease and pay the deposit. And when your VW business lease runs out, you simply hand back the vehicle with no obligation to pay anything else.

Simple to budget

Both road tax and a full manufacturer warranty are included with your VW business lease. You can also opt for a service and maintenance package to help you further budget too.

Enhance your reputation

By choosing to pack your business fleet with environmentally-friendly EVs with zero tailpipe emissions, you will do wonders for your business' reputation amongst current and future customers.
Discover the great range of VW business lease deals available at DriveElectric today. If you want to chat with one of our experienced advisors, you can give us a call right now to discuss our latest VW business lease offers. Or you can simply fill in a quick form to get an online quote straight away.