Electric vehicles and their environmental impact
If you're looking at electric vehicles, environmental impact is probably high on your list of priorities. There are plenty of benefits of making the switch to electric. The positive impact on our environment is one of the biggest and best, especially if you have a business that runs a fleet of vehicles. Here we look at how and why EVs can play a major role in your company fleet.
Are electric cars better for the environment?
In short, yes.
Right across the world, we've finally realised that carbon emissions are harming our planet. That's why the UK Government has banned the sale of new petrol and diesel cars from 2035. Fully electric vehicles are zero tailpipe emission and their batteries can be charged using renewable energy. This is cleaner and better for the environment than producing petrol and diesel. They are also much more efficient with the energy they do use compared to an internal combustion engine (ICE) vehicle.
New EVs are usually brimming with technology such as regenerative braking, which allows them collect energy used when slowing down and add it back to the battery. The UK also hopes to connect more and more EVs to the electricity grid to share power at peak times, in something called vehicle-to-grid charging (V2G). This will allow the grid to draw renewable energy from electric cars and electric vans which are plugged in, with their batteries replenished when energy is cleaner at off-peak times.
Are EVs suitable for business use?
Business vehicle leasing has become an extremely popular to switch from diesel/petrol/hybrid cars into pure electric cars.
As well as the environmental side, EVs are more sustainable than ever in terms of the economical side of running both large and small companies. Lower leasing costs play a huge role in this, with more competition and higher demand helping to drive down the cost of leasing an electric car or van.
Improved range capabilities have also made EVs much more suitable for companies who need a car or van for business use. Most new electric car models offer a 'real world' range of more than 150 miles per charge and some Teslas have WLTP ranges of more than 400 miles, while the Peugeot e-Expert Standard van has a real-world range of 150 miles.
If you or your drivers need to cover greater distances daily, the UK's ever-improving public charging network is on hand to help out. There are now more EV charging stations across the country than there are traditional petrol stations, while faster charging speeds are making those necessary pit-stops shorter.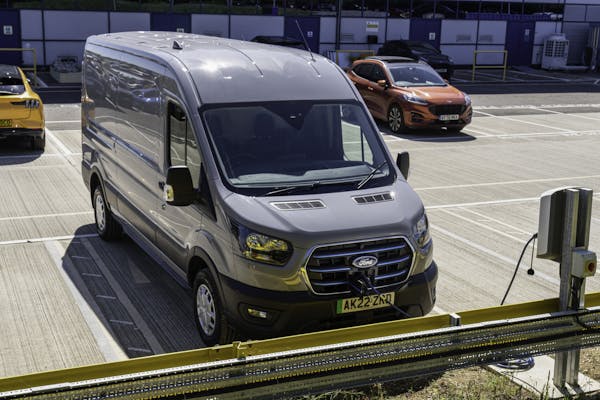 When and where to charge your EVs
People rightly have lots of questions about charging EVs, it can seem daunting and unfamiliar but it really isn't. Generally speaking there are three main places to charge an EV - at home, at work, and on the go (aka using the public network).
At DriveElectric, our recommendation is for drivers of EVs to have a professionally installed home charger, if possible. It's always the most convenient way of charging and usually the cheapest and greenest way too.
We realise though that this isn't always available, so this is increasingly why workplace charging is important - either to charge working vehicles when they're not in use and/or to allow employees to charge their own electric vehicles while they're working.
Finally, the public network is important but it can be more expensive so should be reserved for when vehicles are doing longer distances and can't return back to the workplace or home without needing a top-up. The benefit of public networks is the speed of recharging - with DC ultra-rapid chargers capable of powering up to 350kW.
For more info, check out our charging guide.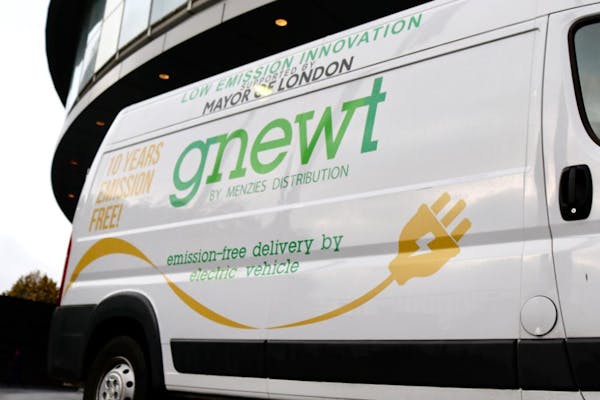 There are many examples of companies going electric with their fleets. Indeed, we helped last-mile delivery service Gnewt ensure their fleet remained 100% electric so they could continue to be a zero tailpipe mission operation. This London-based firm has delivered millions of parcels across the capital and has done so from the beginning in electric vehicles savings thousands of tons of carbon emissions already. What we need though, is many more companies to go electric.
We also need leading firms with household names to make the change. This is why it's so encouraging to see companies like Amazon and DHL join movements such as the Corporate Electric Vehicle Alliance. Meanwhile, another London-based firm, vehicle subscription service Drover – which currently has around 30,000 vehicles on its books – has signed up to the Climate Group's EV100 campaign and committed to going fully electric by 2030.
Helen Clarkson, CEO of the Climate Group, acknowledged the growing desire for ambitious EV policies within the corporate world, saying: "As the UK looks ahead to hosting COP26 in 2021, corporate support for the transition to electric vehicles is more important than ever. Major companies signing up to EV100 send a strong demand signal to the UK government that British business is ready to accelerate the clean energy transition".
EVs and the reputation of your business
Massive global giants such as the world's three largest tech companies, Apple, Amazon and Google, have all entered the EV market to eventually produce their own electric cars. While there will of course be profits to be made, these businesses have also enjoyed the positive reputational benefits of being linked to the industry.
Corporate social responsibility (CSR) is a big deal these days and this term is already being superseded by a broader and more impactful term - ESG (Environment, social, governance). ESG is being driven by a new generation of investors that believe their core values, such as protection of the environment, are as equally important as the profitability of the organisation.
Given how closely linked we all are online, as well as the speed at which news travels, reputations can be quickly built in the modern world. As an example, the new Volkswagen ID.3 has become the leading car maker's first carbon-neutral vehicle. VW has offset emissions right through the supply chain and production of this car, blazing a trail among manufacturers in terms of CSR and ESG. You could tap into this by introducing this model into your company's fleet.
Our electric car lease special offers
£2,524.26 Initial rental (ex. VAT)
£3,029.11 Initial rental (inc. VAT)
48 Month term
5000 Annual mileage
Subject to status and conditions + arrangement fee
£280.

47
Business contract hire per month (ex. VAT)
£336.

57
Personal contract hire per month (inc. VAT)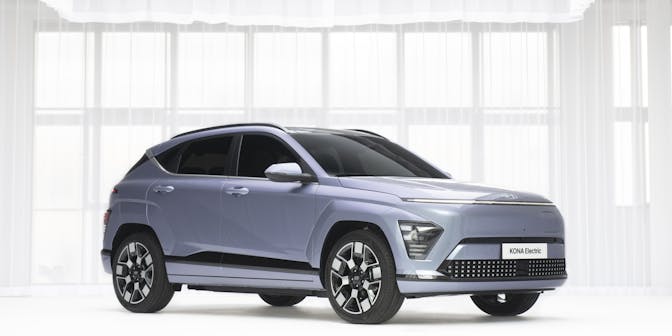 £2,067.67 Initial rental (ex. VAT)
£2,481.20 Initial rental (inc. VAT)
48 Month term
5000 Annual mileage
Subject to status and conditions + arrangement fee
£229.

74
Business contract hire per month (ex. VAT)
£275.

69
Personal contract hire per month (inc. VAT)
£2,676.21 Initial rental (ex. VAT)
£3,211.46 Initial rental (inc. VAT)
48 Month term
5000 Annual mileage
Subject to status and conditions + arrangement fee
£297.

36
Business contract hire per month (ex. VAT)
£356.

83
Personal contract hire per month (inc. VAT)